The Pebble Beach Concours d'Elegance looks a lot like wealth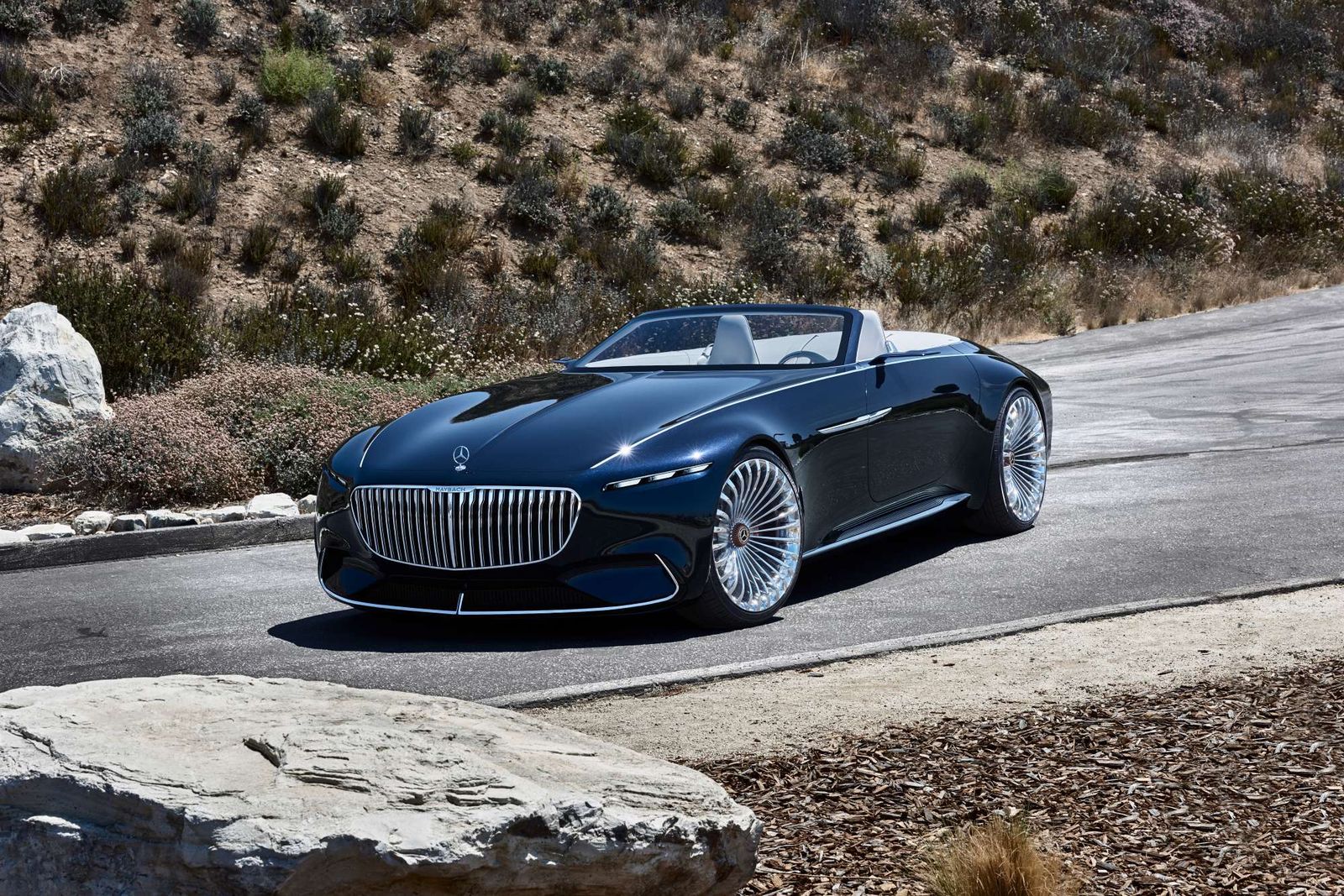 Just when our necks were beginning to heal from all the twisting caused by last year's Mercedes-Maybach 6 Concept, Stuttgart drops another stunner: the 6 Cabriolet.
Switching from coupé to convertible didn't affect the concept car's powertrain, as it remains electric, making 550 kW (750 hp) and allowing the 1% to travel over 500 km NEDC (200 miles EPA) on a full charge.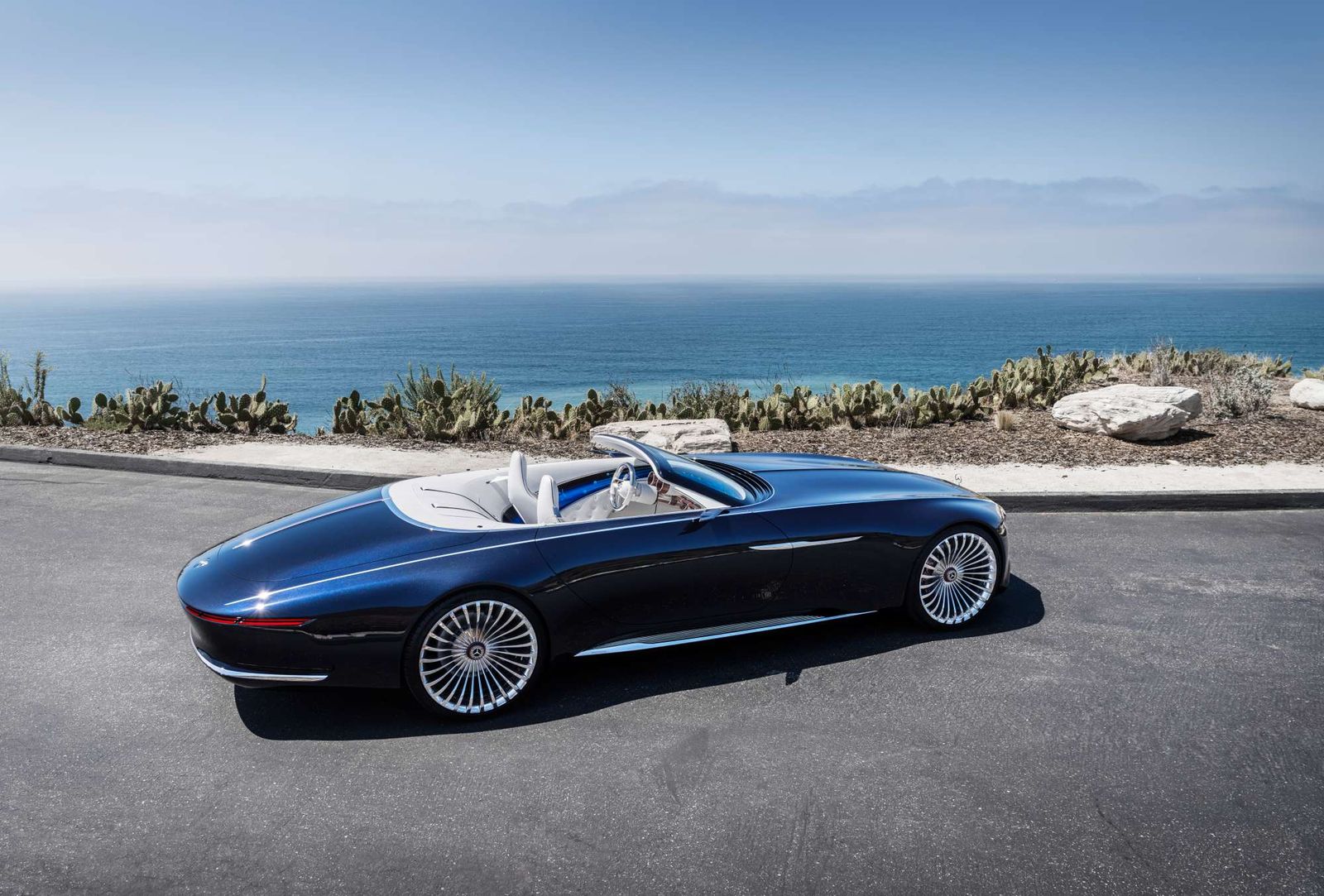 The Merc-Maybach 6 used four compact permanent magnet synchronous electric motors granting it with all-wheel drive abilities, which goes the same for the open-top 6 Cabriolet.
Racing your filthy rich friends from one traffic light to another is something you can consider thanks to a sprint time from 0 to 100 km/h (62 mph) estimated at under four seconds and a top speed of 250 km/h (155 mph).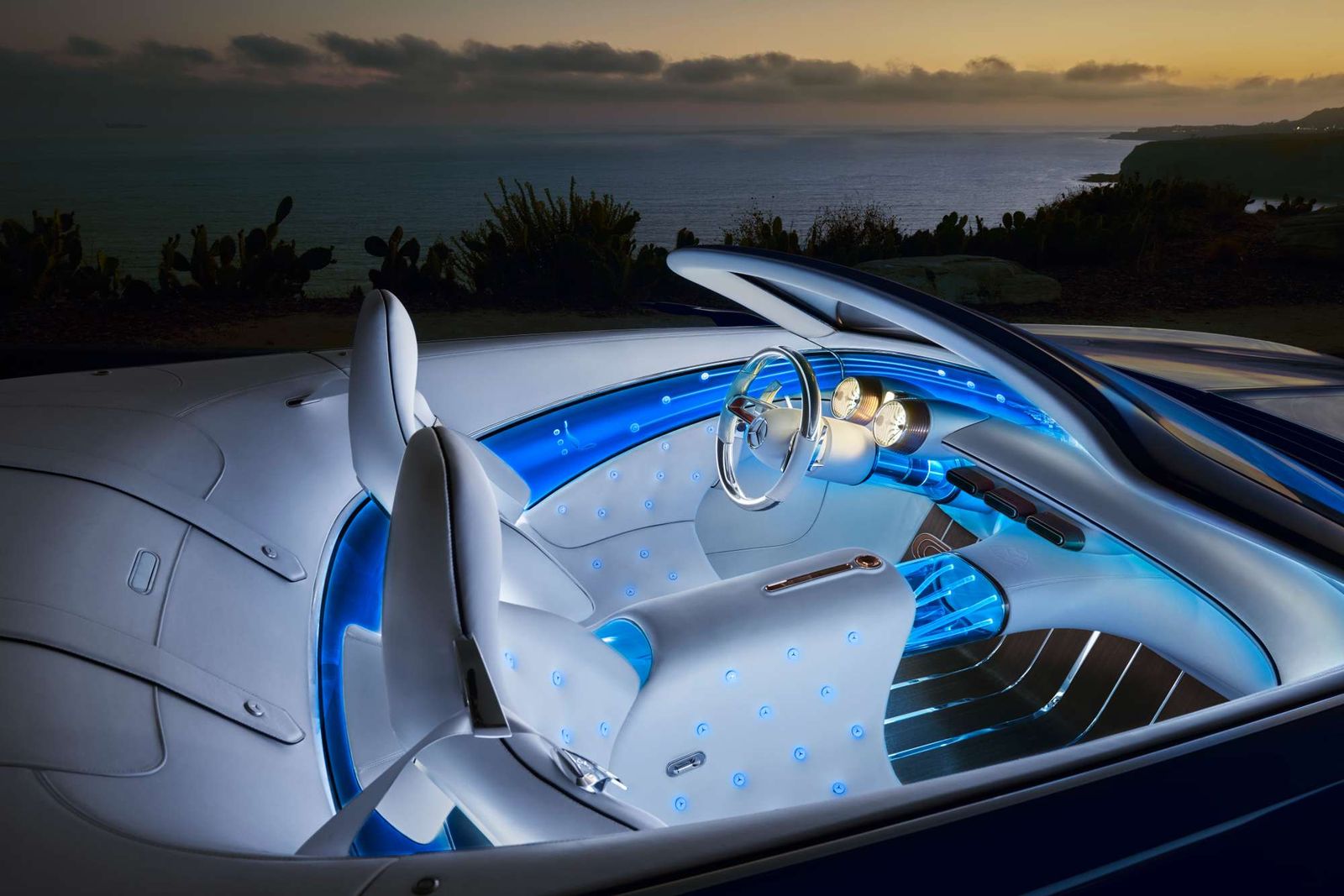 Proportion-wise, the drop-top concept shares the same length and width as the coupé (5,700mm and 2,100mm, respectively) but height went up by 12mm to 1,340mm, instead of 1,328mm.
Inside, Mercedes says you'll find a trustworthy "friend" in the Concierge function, which you can talk to like it's your friend, without predefined voice commands, thus prioritizing the actual driving experience.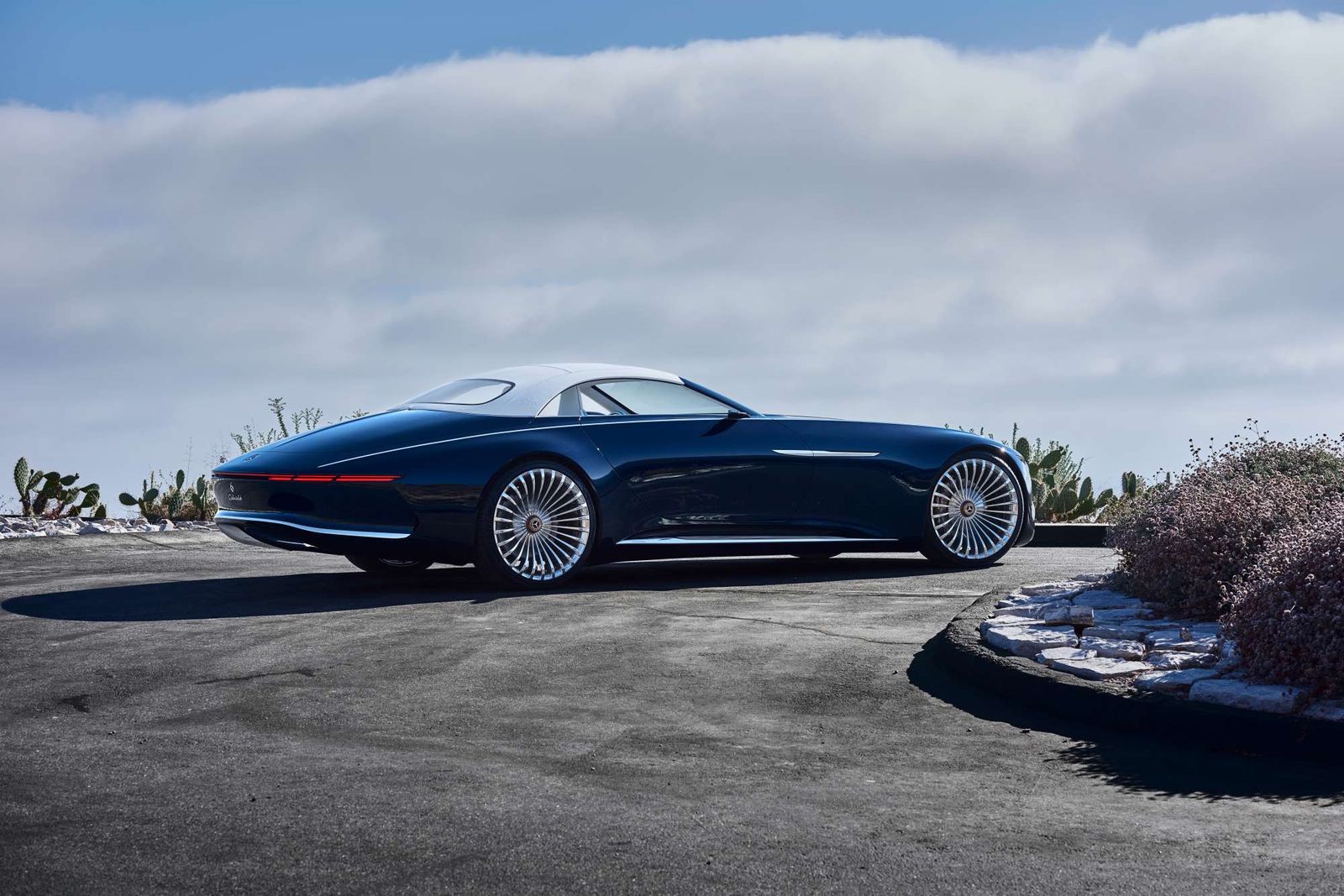 There's also a display strip that stretches from the dashboard to the doors and rear area. In contrast with the hi-tech flavor, designers went for classic round dials, aviation-borrowed air vents and strap-like interior door handles.
On the outside, the concept's front grille is the result of inspiration drawn from a pinstripe suit – or so says Mercedes – and you'll also notice the rounded boat tail that acts as a rear end, despite being way less conspicuous what we've seen on the Rolls-Royce Sweptail.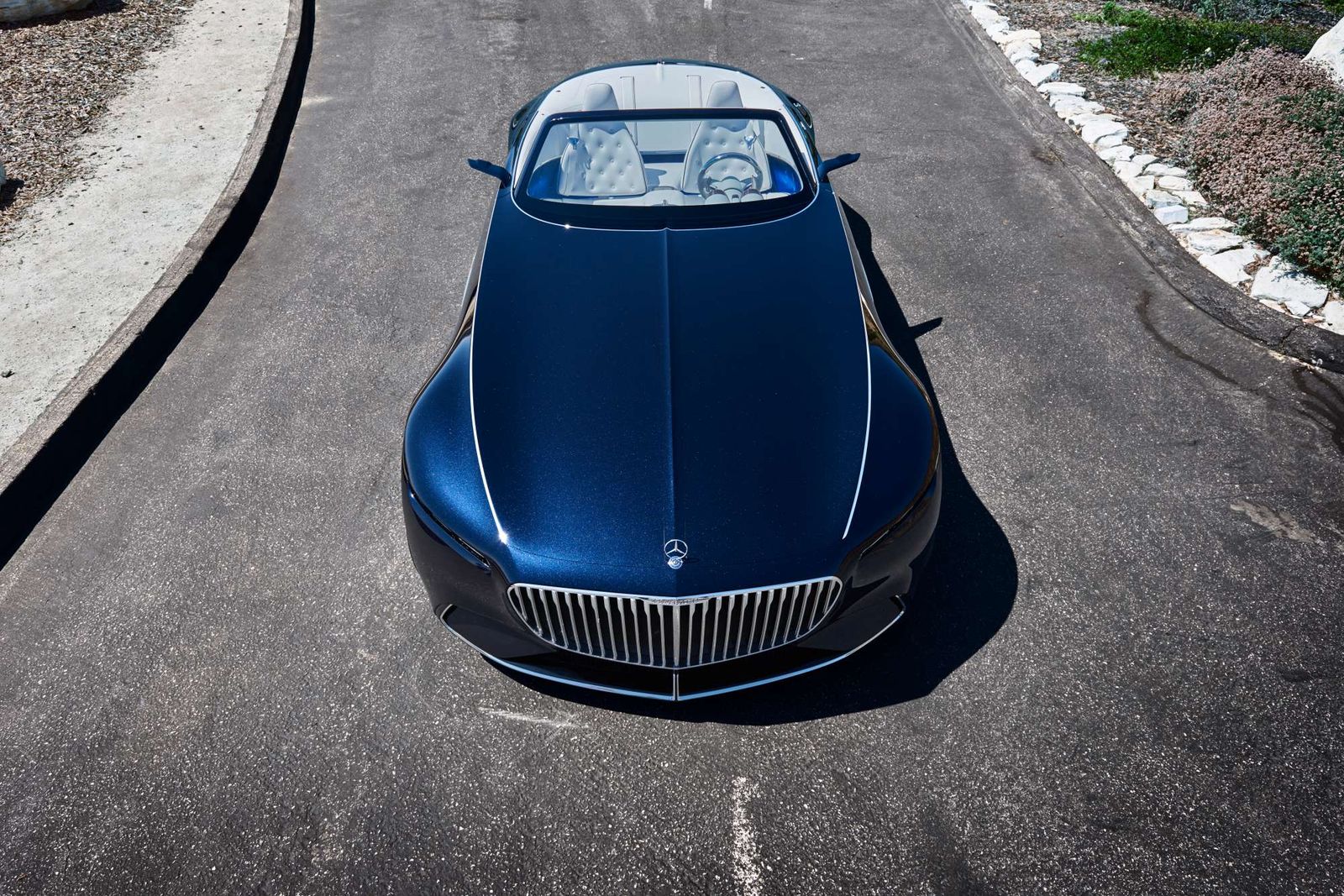 Closing up the opulent façade are the 24-inch light alloy wheels with a center lock painted in rose gold – kind of like the iPhone, although it's the color Mercedes uses for electric design studies.
Well, at least Kanye West and Jay-Z won't have to go Mad Max on a flawlessly functional Maybach for their new video.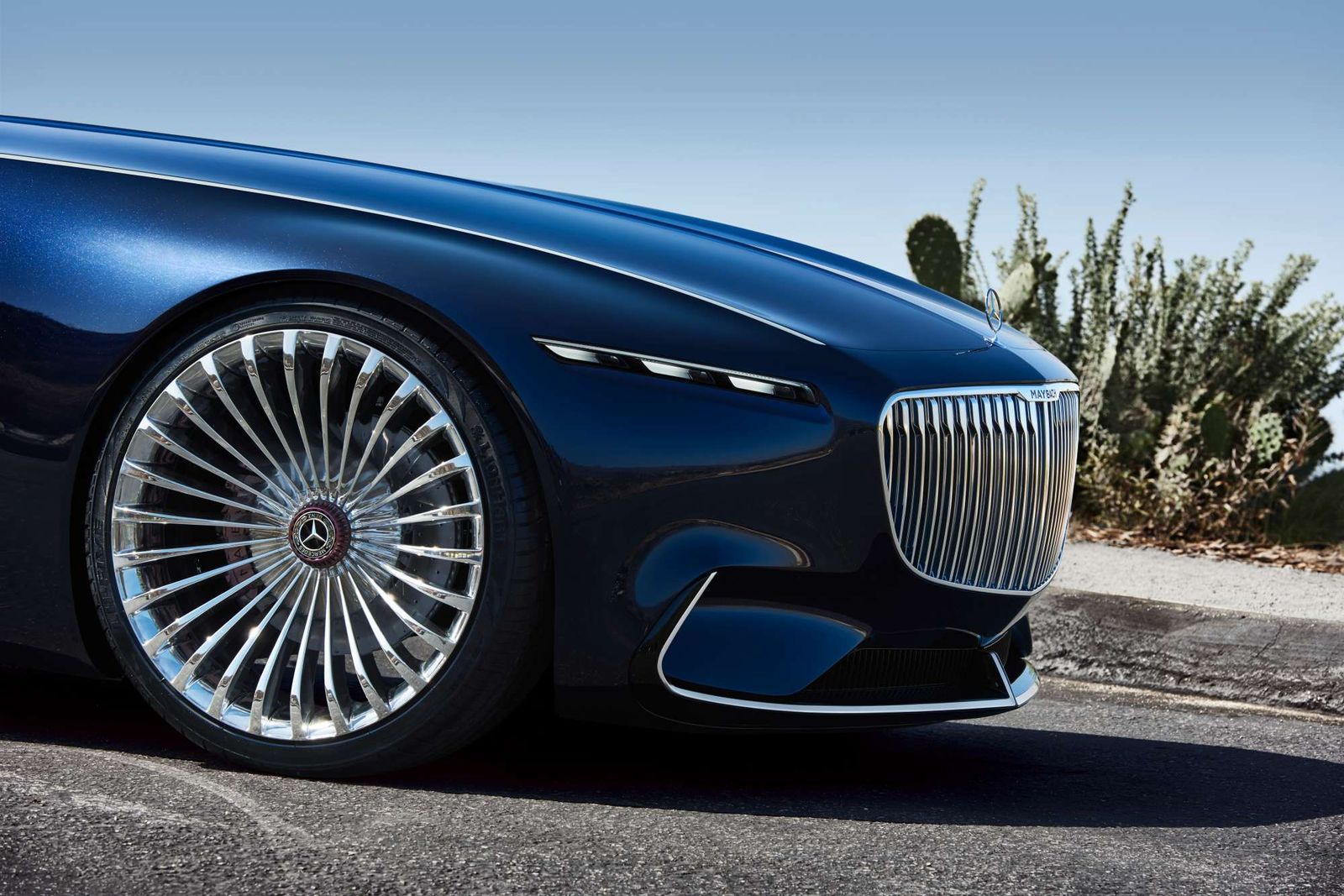 And speaking of opulence, here's what mobility could look like for the 1%, courtesy of Rolls-Royce.