Vision Mercedes-Maybach Ultimate Luxury is your all-in-one, all-electric luxo-barge
Is this a luxury sedan that thinks it's an SUV? Or the other way around?
Following last week's leaked photos, Mercedes-Maybach has officially lifted the veils off its Vision Ultimate Luxury study at the Auto China 2018 in Beijing. It looks like a cross between a luxury sedan and an SUV, and that's precisely what it is, as the automaker says it combines "the comfort and typical strengths of both body styles" to produce "an ultra-modern SUV of three-box design."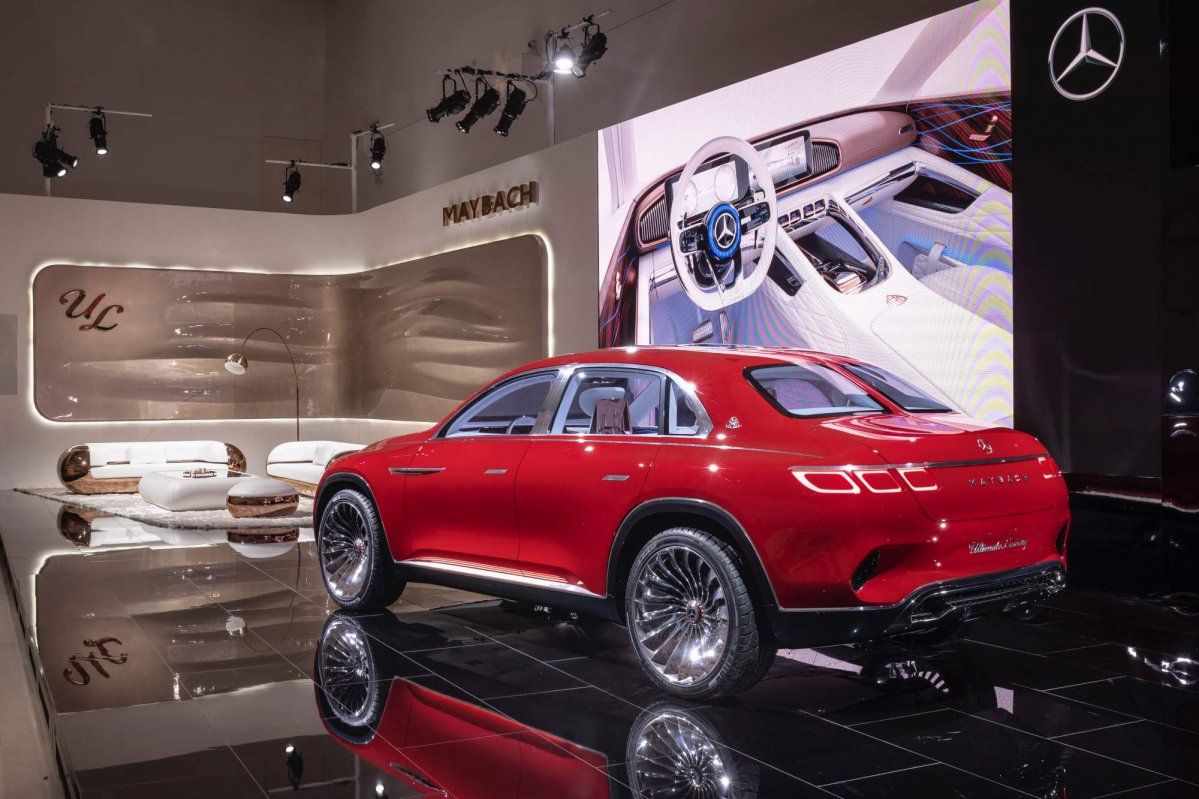 Styling-wise, highlights include the new chrome-plated radiator grille design that debuted in the Vision Mercedes-Maybach 6, low-profile front headlights with three light units, three-part LED taillights, vertically split rear window, 24-inch alloy wheels in turbine design, upright C-pillar design, and electrically extending door handles.
However, it's the interior that steals the show thanks to the use of exclusive materials such as fine Nappa leather, delicate fabrics, polished aluminum, and ebony, as well as high-contrast color compositions including rosé gold, crystal white and pearl grey.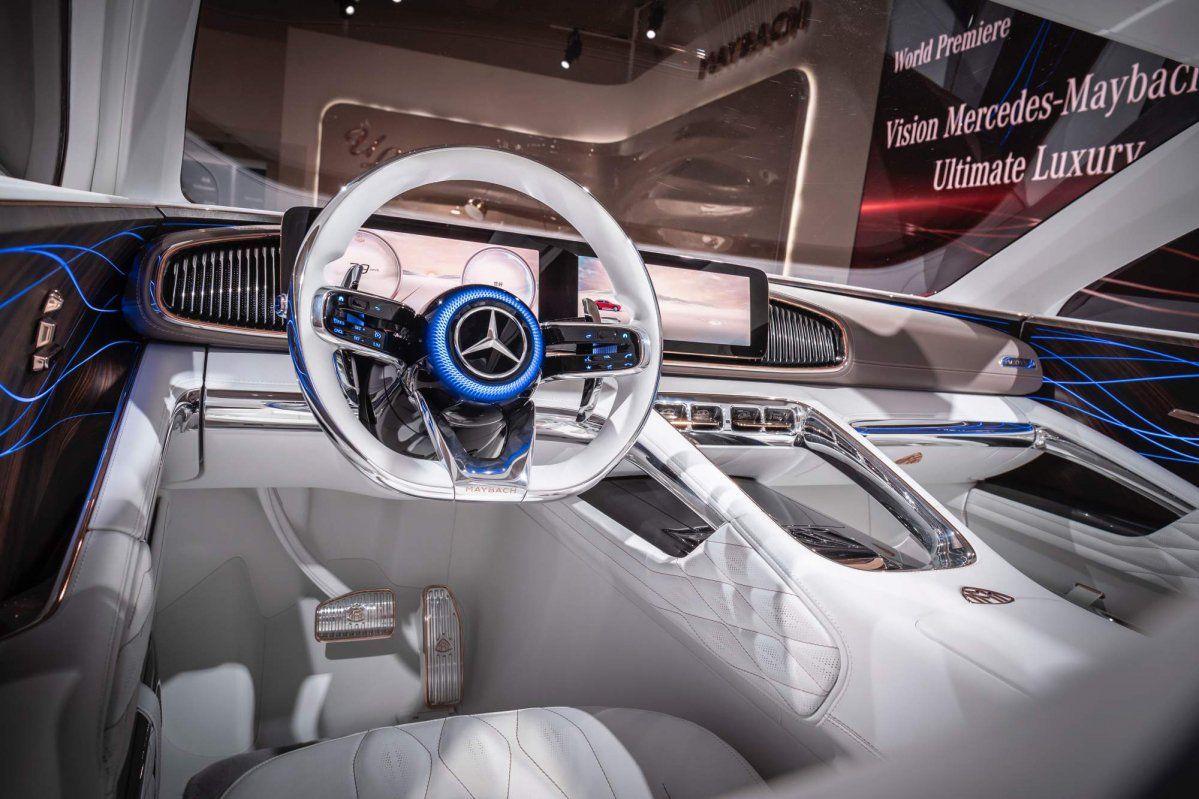 This is a car designed for the rear passengers, which is why the driver's area and cockpit are reduced to the essentials. That's not to say they're spartan: the dashboard has a reduced height and features a free-standing Widescreen Cockpit with dual 12.3‑inch displays, air vents that reflect the design of the grille, and an instrument panel with a contrasting bottom part.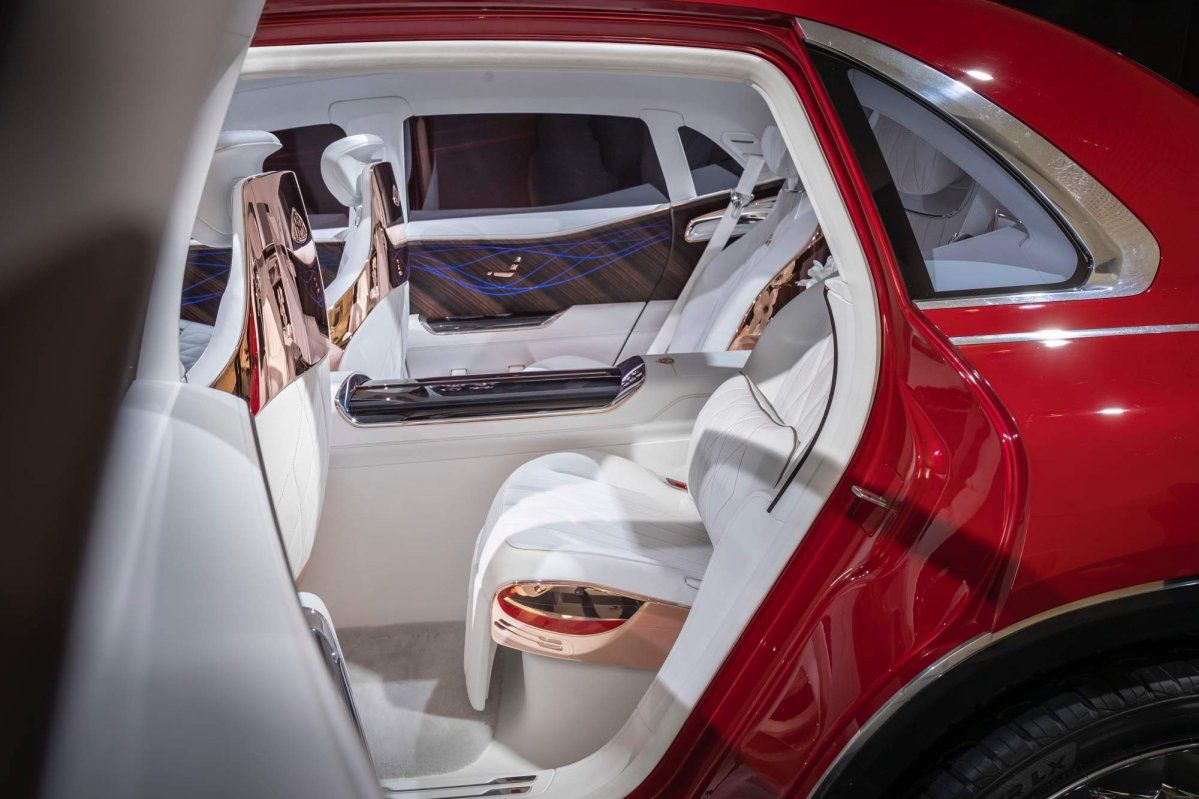 The broad center console extends through to the rear and is equipped with a heated tray with teapot and cups, with the tea service integrated into a sculpted wooden plate made of ebony and known as "Magic Wood" in China. Press a button, and the handmade service can be electrically retracted into the console under a sliding cover finished in high-gloss black.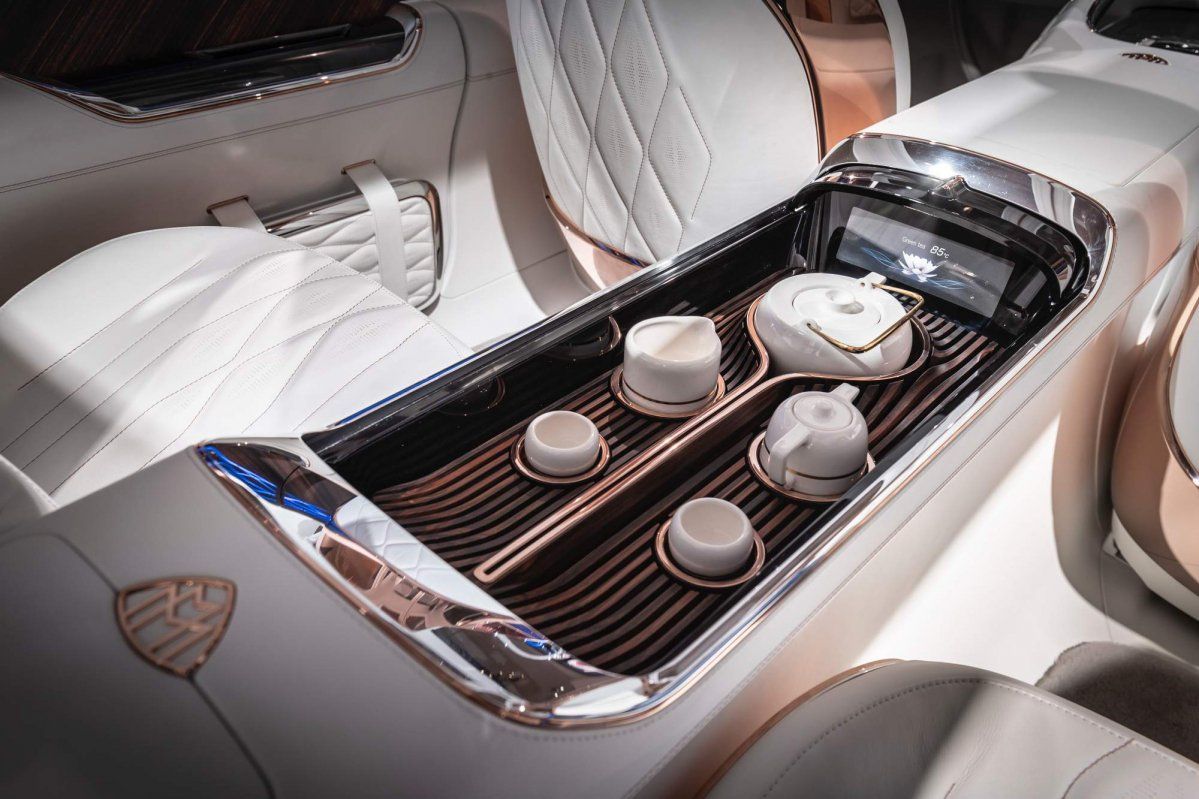 The Vision Ultimate Luxury features the best seats Mercedes-Maybach currently offers in the S-Class, as well as the Energizing comfort control system that combines massage, fragrancing, light, and music to help passengers relax and improve concentration. It's what Mercedes calls a "holistic comfort and infotainment system."
As with the Vision 6 Coupé and Cabriolet studies, this latest one an all-electric vehicle powered by four compact permanent-magnet synchronous motors that ensure fully-variable all-wheel drive.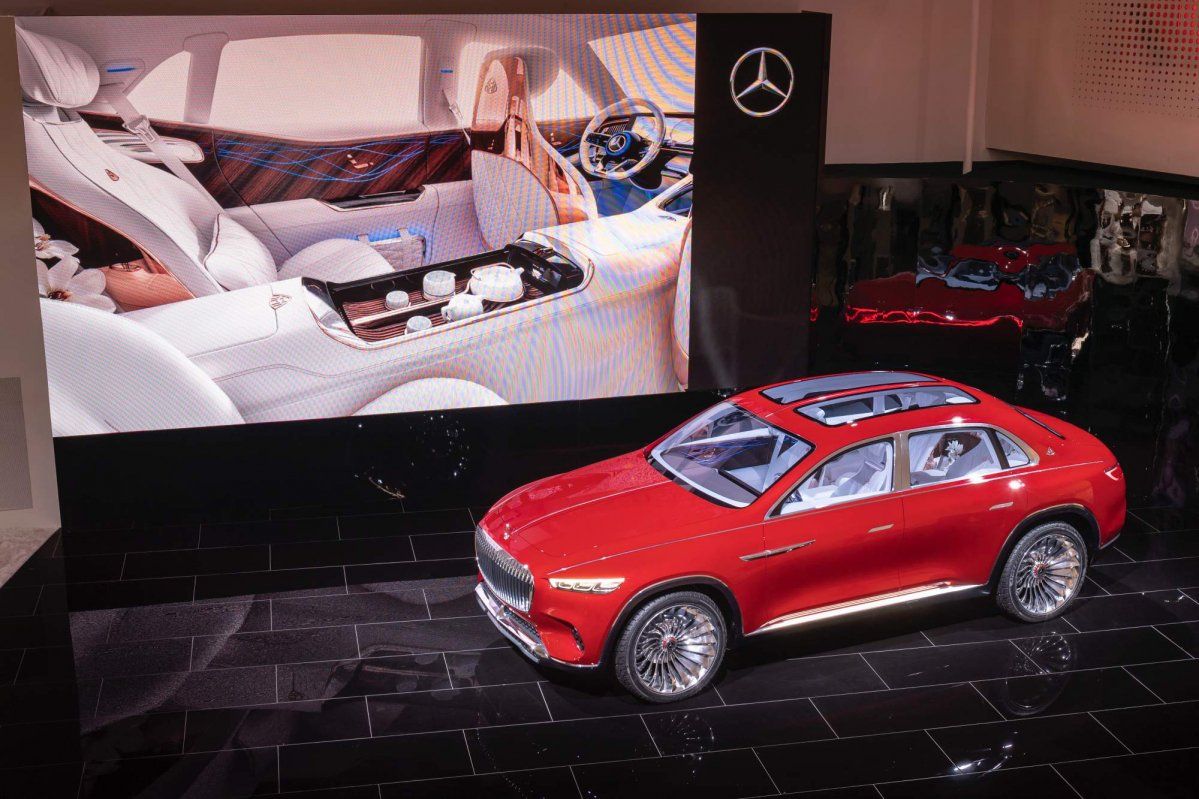 The four motors deliver a total of 550 kW (750 hp) and are fed by a flat underfloor battery with a capacity of around 80 kWh. That is enough to grant the 5,260-mm long, 2,110-mm wide, and 1,764-mm high vehicle an NEDC range of over 500 km (over 200 miles according to the EPA). The top speed is limited to 250 km/h (155 mph).
If you like what you see, don't rush to the bank; as with all Mercedes-Benz concept vehicles that carry the "Vision" moniker, this one will remain just a design exercise.
READ MORE: Vision Mercedes-Maybach 6 Cabriolet packs the same 750-hp electric powertrain