Reinventing in progress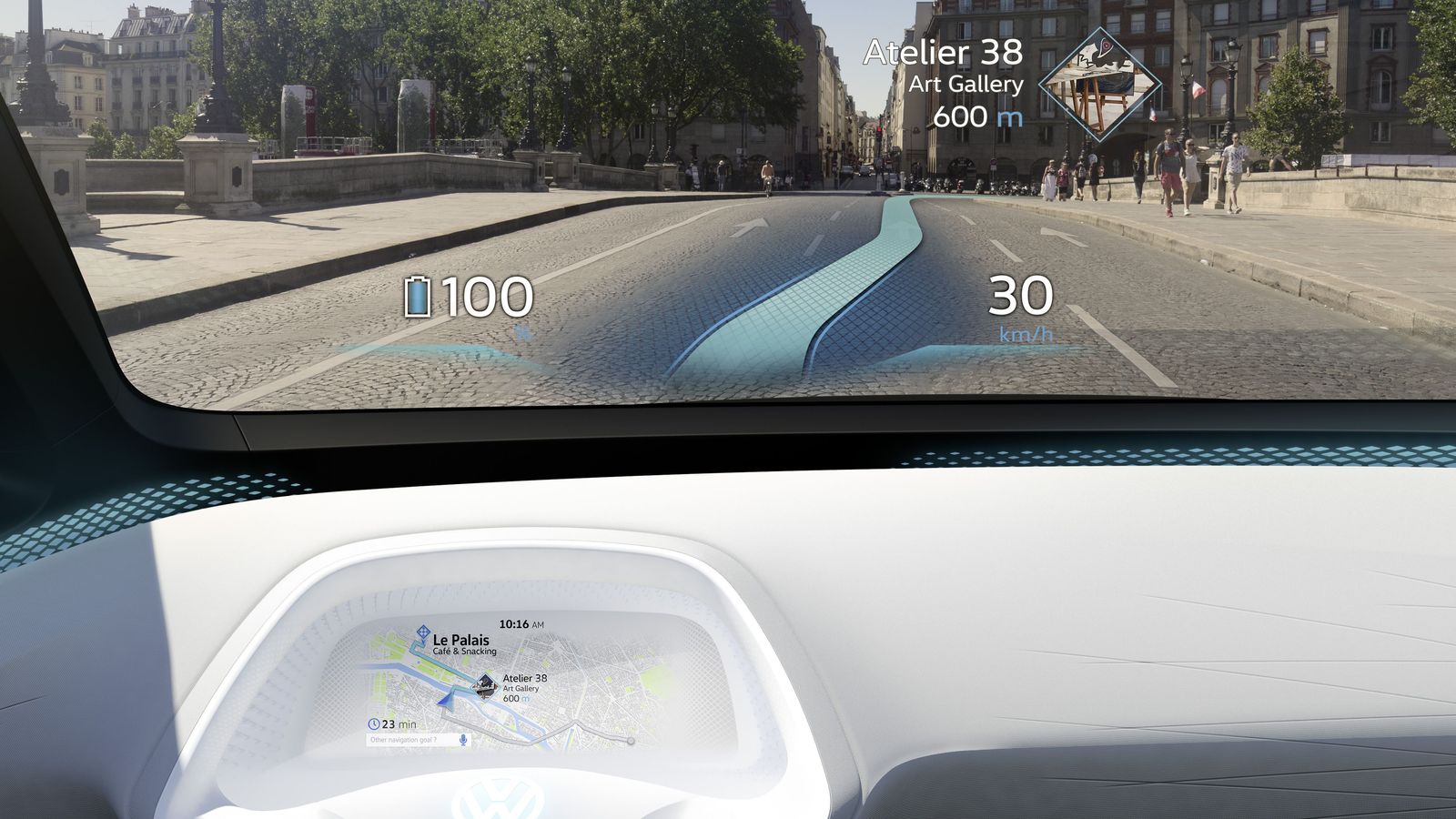 Let's take a short trip down memory lane to this year's Paris Motor Show, where Volkswagen let loose the I.D. concept.
Along with the revolutionary prototype, Volkswagen kicks off an ambitious master plan that would see them dominate the car industry through a large number of EVs coming in all shapes and sizes.
Yet the latest chatter within the automotive industry suggests the Volkswagen I.D. – or better said, the production model it will spawn in 2020 – will introduce an "augmented HUD" feature, as Autocar reports.
HUD stands for Head-Up Display, a long-time frequent sight in BMW models but also heavily adopted by other carmakers in recent years.
The outlet spoke to VW design chief Klaus Bischoff, who offered insight on the I.D.'s interior topography.
According to the official, the electric motor will sit at the back, leaving enough room in front for the climate control system.
This allows them to push the dashboard "forward by at least 200 mm," therefore making room for a visual setup expected to "project information and pictograms to appear as if they're some 15 m ahead of the driver."
Last but not least, additional guidance graphics – like arrows for turns – would appear "on the surface of the road itself."