Makes the hillclimb look easy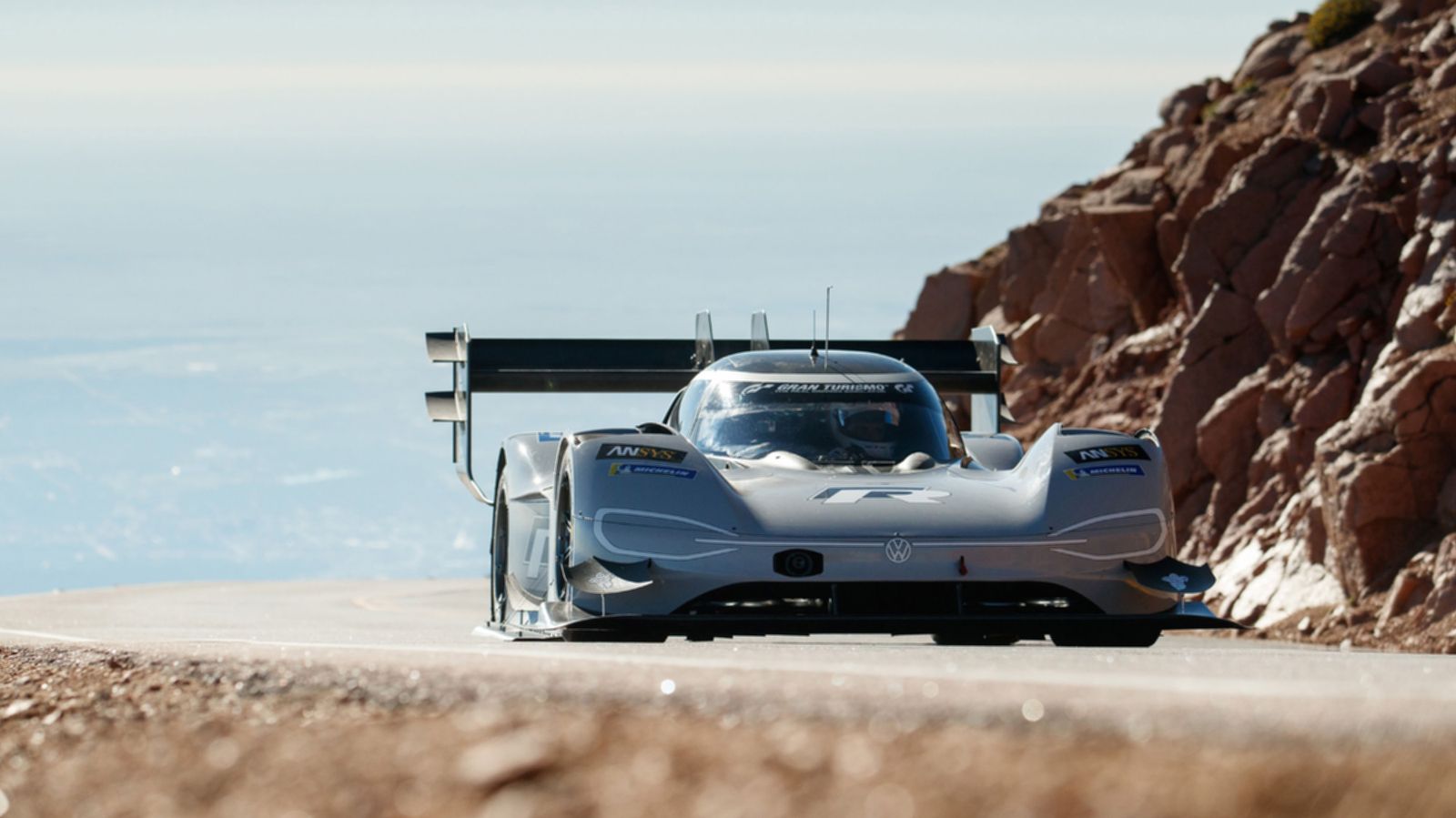 Volkswagen's electric race car need just 7 minutes and 57.148 seconds to run the 19.99 km course that twists and turns over 156 corners.
Behind the wheel of the 500 kW (680 PS, 670 hp) VW ID R Pikes Peak racer was Romain Dumas, who bettered Sébastien Loeb's time by 16 seconds. His name now sits on top of a list that comprises those of Walter Röhrl, Michèle Mouton, Stig Blomqvist and Nobuhiro Tajima.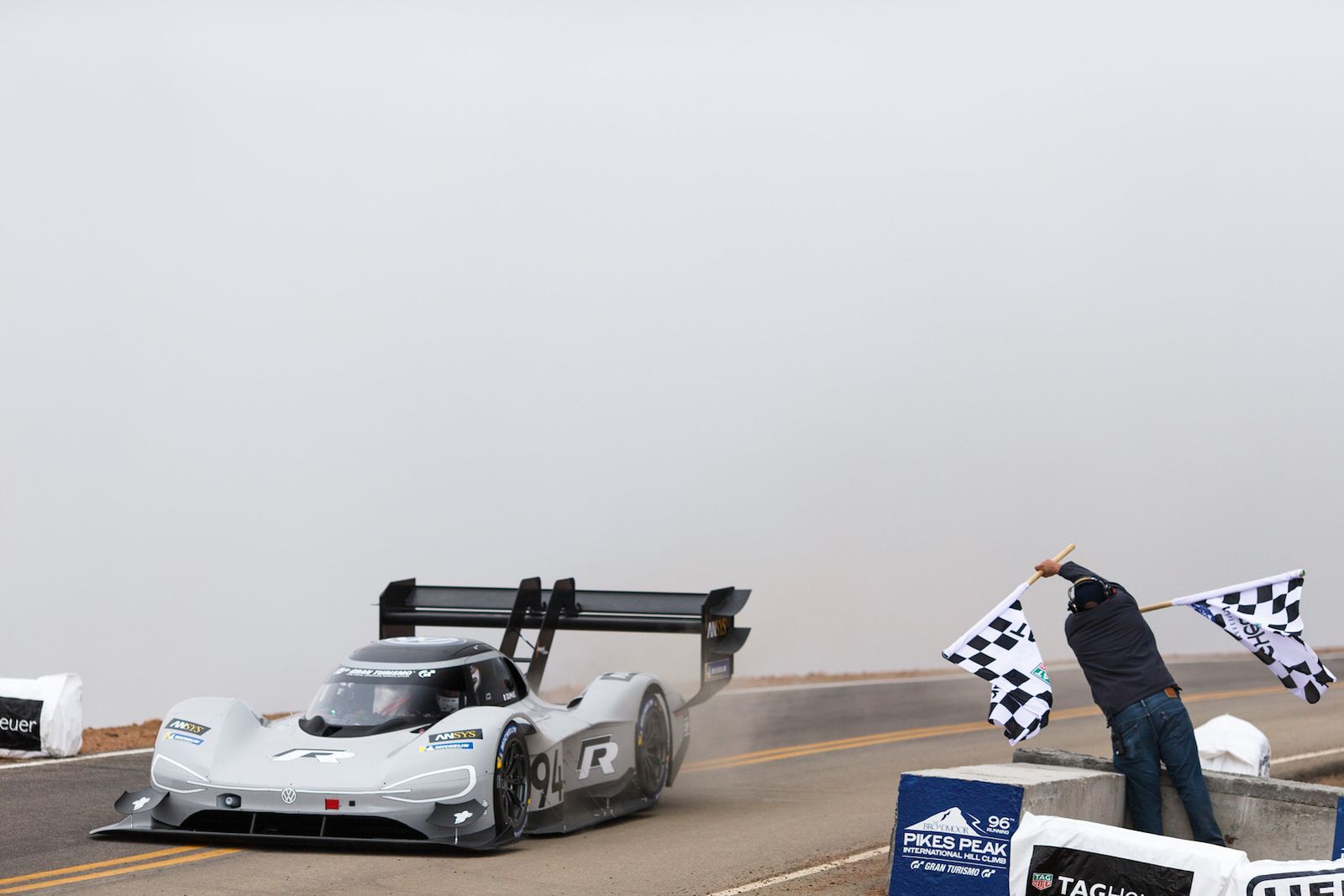 Dumas had a technological tour de force at his disposal – which does not diminish his super driving skills – since Volkswagen infused the ID R electric car with a combination of lightness (as it tips the scales at just 1,095 kg or 2,415 lb thanks to 2,000 3D-printed parts) and uses two interlinked Li-ion batteries powering a pair of electric motors, as detailed here and here.
"The ID R Pikes Peak is the sporty forerunner of Volkswagen's ID family. Today, we saw what this technology is capable of."

Dr. Frank Welsch, Member of the Board of Management at Volkswagen Passenger Cars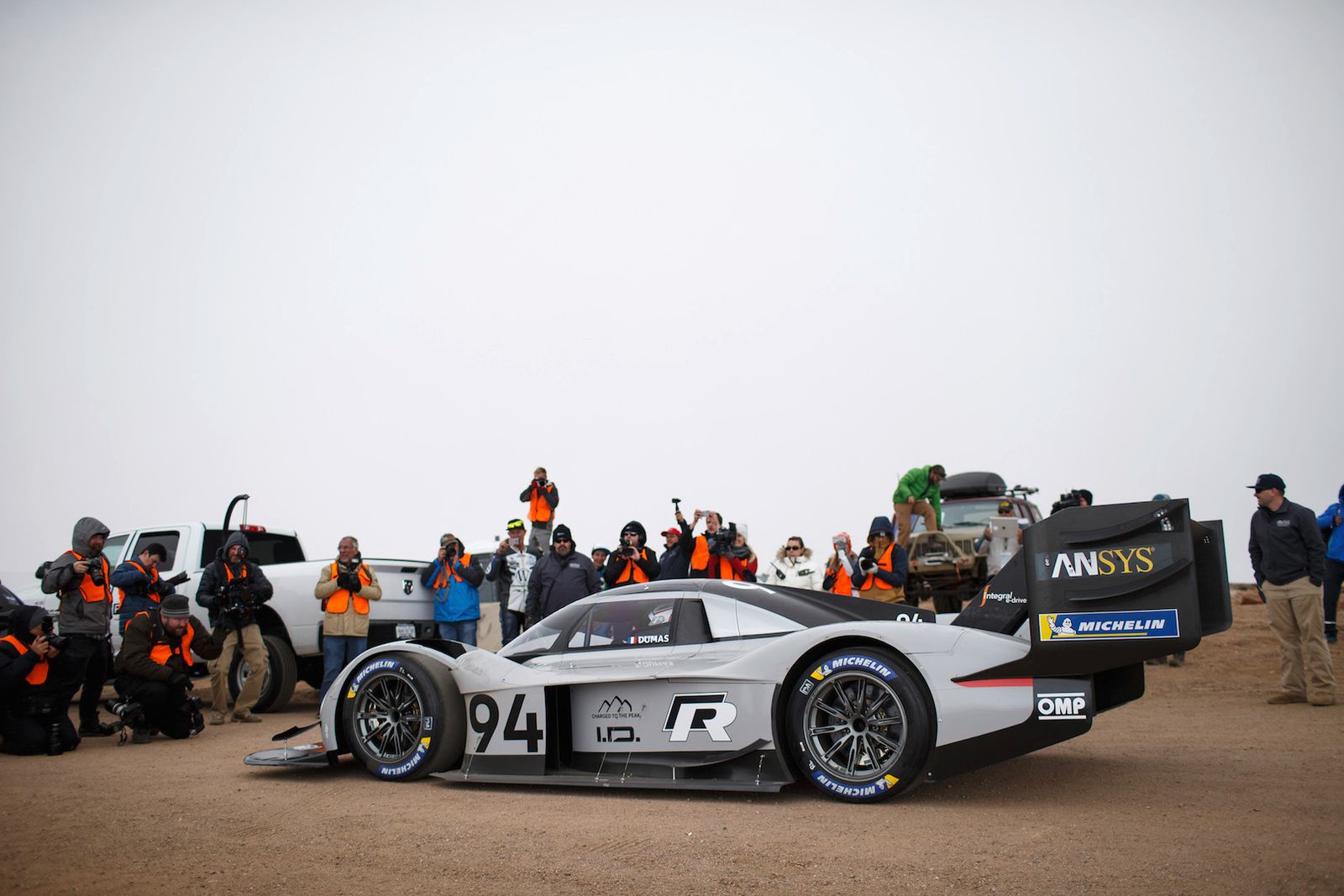 Here's a video of the climb:
READ MORE: 2018 Volkswagen T-Roc 1.5 TSI review: youth of the nation