Sophisticated is the word to describe it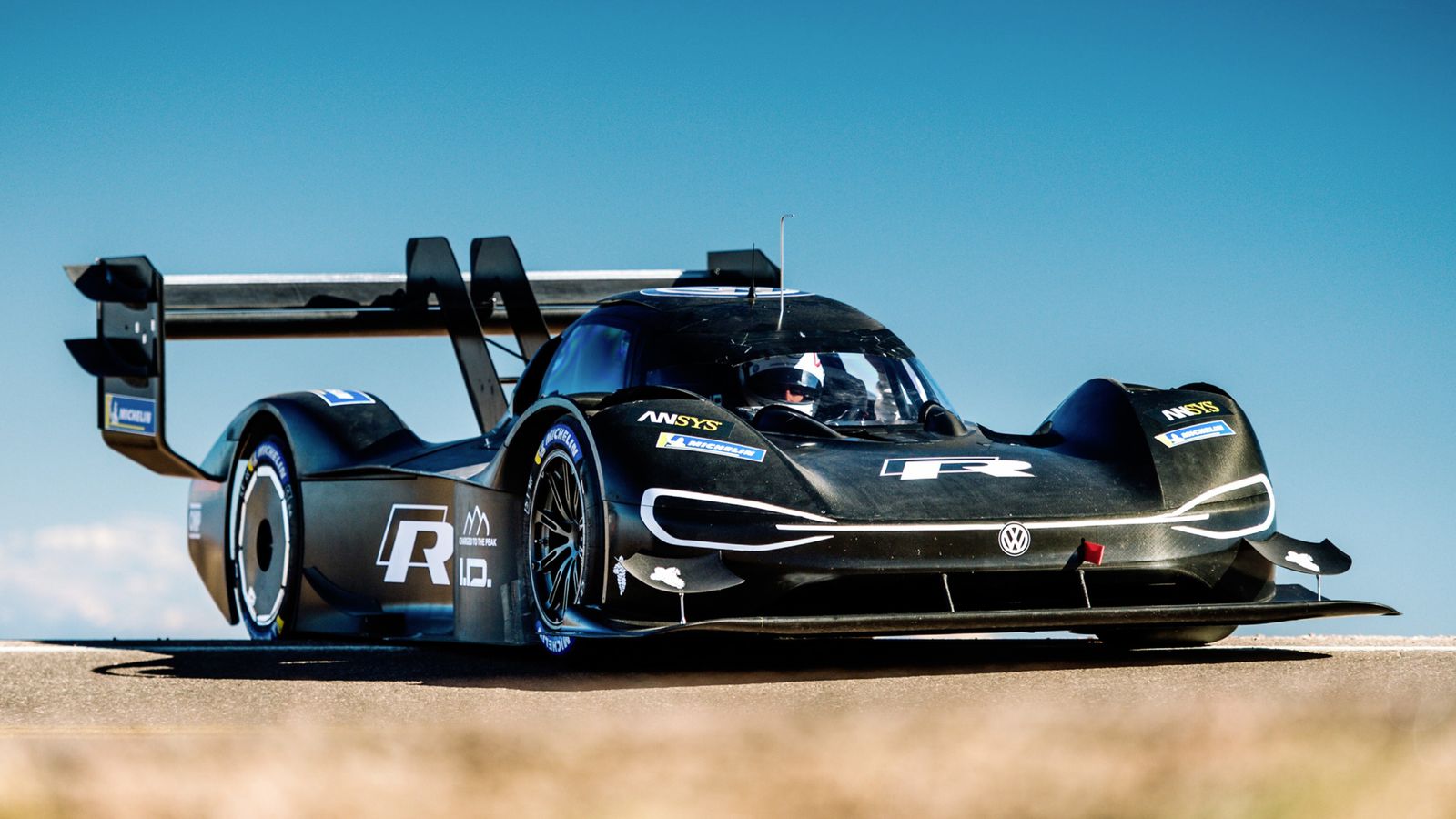 Volkswagen finally lifts the curtain off what we fervently expected in these past weeks: the performance figures for the ID R Pikes Peak.
As you know, the fully-electric race car will compete at this year's Pikes Peak Hillclimb to marks VW's return to the competition after a 31-year hiatus. And boy, it really wants to make its mark.
Two interlinked Li-ion batteries are tasked with juicing up a pair of electric motors – one for each axle. The system's total firepower is rated at 500 KW (680 PS or 670 hp) but the catch here is that these resources are dosed not using cables, but electronically, thanks to e-gas and brake-by-wire tech.
Also, a kind reminder: the ID R Pikes Peak tips the scales at just 1,095 kg (2,415 lb) and uses 2,000 3D-printed components.
Back to the racer's powertrain, we're told that under braking, the two engines work as generators, recovering energy and recharging the batteries. According to VW, 'the interplay between recovery and mechanical braking is controlled by electronic systems that the driver does not even notice.'
Safety-wise, Volkswagen's engineers adhered to the same strict standards imposed by FIA on the Formula E series and Le Mans 24 Hours' LMP1 hybrid tier.
READ MORE: VW's original Pikes Peak racer was a two-engined Golf