Wants to be seen as more approachable and less stiff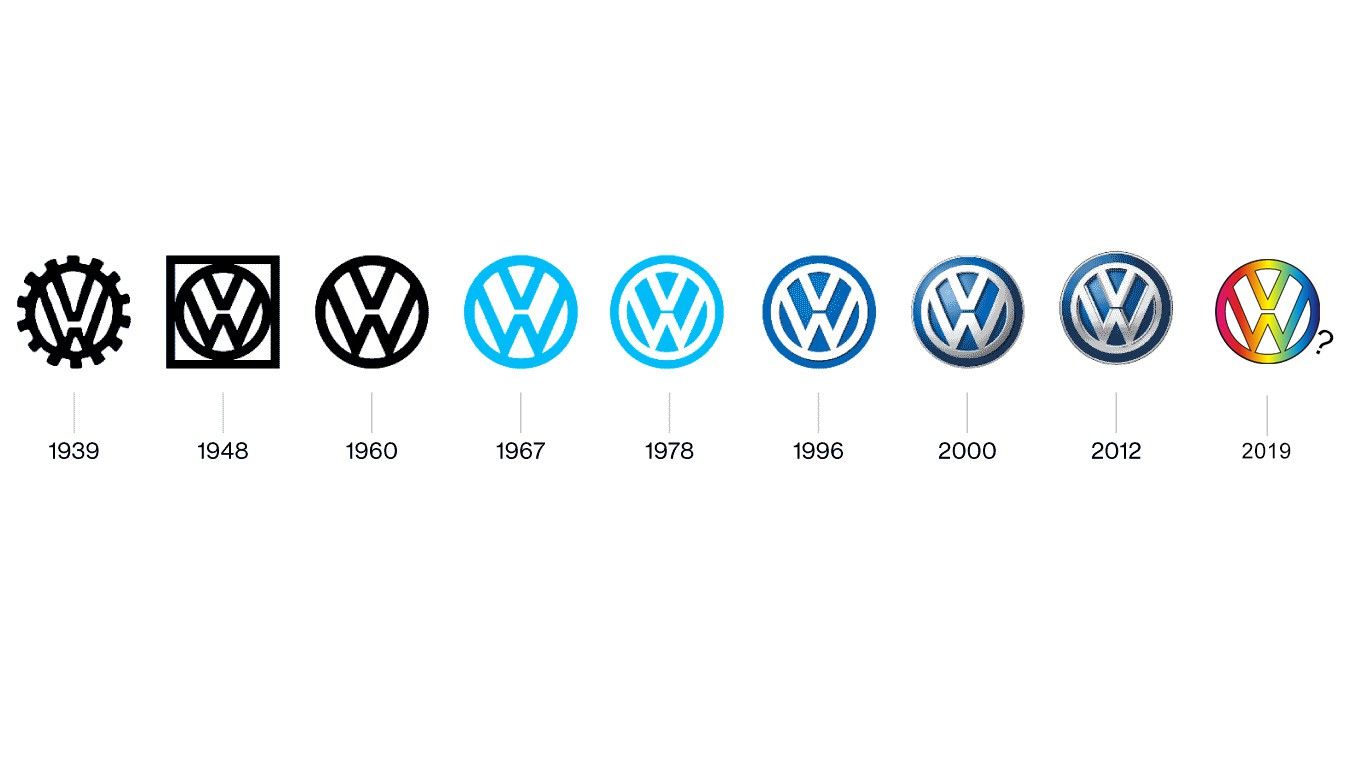 Volkswagen has announced plans to change its main logo in 2019 which has remained unchanged since 2012.
According to Bloomberg, the auto giant is doing so in order to be prepared for the partial and ultimately total move towards electric vehicles. It also undeniably has something to do with the Dieselgate incident when some diesel-equipped VW cars were found to have sneaky emissions cheating software installed from the factory.
VW has changed its logo a total seven times since it was founded by the German Labour Front under Adolf Hitler in 1939. The original 1939 logo was quite different to all that followed: it still had the V and W stacked one on top of the other, but the outline of the logo had a kind of sprocket design. There was even an earlier propeller motif logo, but it's from 1937 when the company wasn't making anything yet.
Then over the years it changed several time and now the plan is "to make VW more approachable and less stiff as well as highlight innovations to justify a higher price tag for the brand's vehicles," according to Jochen Sengpiehl, the brand's chief marketing officer.
But how exactly are they changing it this time? Well, Sengpiehl says "the big challenge is: How do we get people into the electric world. We want people to have fun with us. We need to get more colorful."
CHECK OUT: Our road test reviews of VW vehicles