Volvo just invented the autonomous garbage truck
Soon on an alley near you
Volvo Trucks is testing an automated system for garbage trucks, and things are looking surprisingly good.
Autonomous cars are not the only ones to populate our streets in the coming years. Self-driving trucks will be here soon, too, and Volvo Trucks is taking the first steps for automating garbage disposal and transportation, as you can see in the video below.
Automation will increase safety, optimize fuel consumption, and minimize work stress, Volvo says.
"Driving a heavy commercial vehicle in an urban residential area with narrow streets and vulnerable road users naturally imposes major demands on safety, even when the vehicle's speed doesn't exceed a normal walking pace. The refuse truck we are now testing continuously monitors its surroundings and immediately stops if an obstacle suddenly appears on the road. At the same time, the automated system creates better prerequisites for the driver to keep a watchful eye on everything that happens near the truck."

Carl Johan Almqvist, Traffic & Product Safety Director,Volvo Trucks.
Autonomous garbage trucks. How do they work
The automated garbage truck is constantly learning about its environment. For example, the first time the truck is manually driven through a new area, it maps the route with the help of sensors and GPS, so the next time the truck will go through the same area, it will know exactly what route to follow and where are the bins where it has to stop.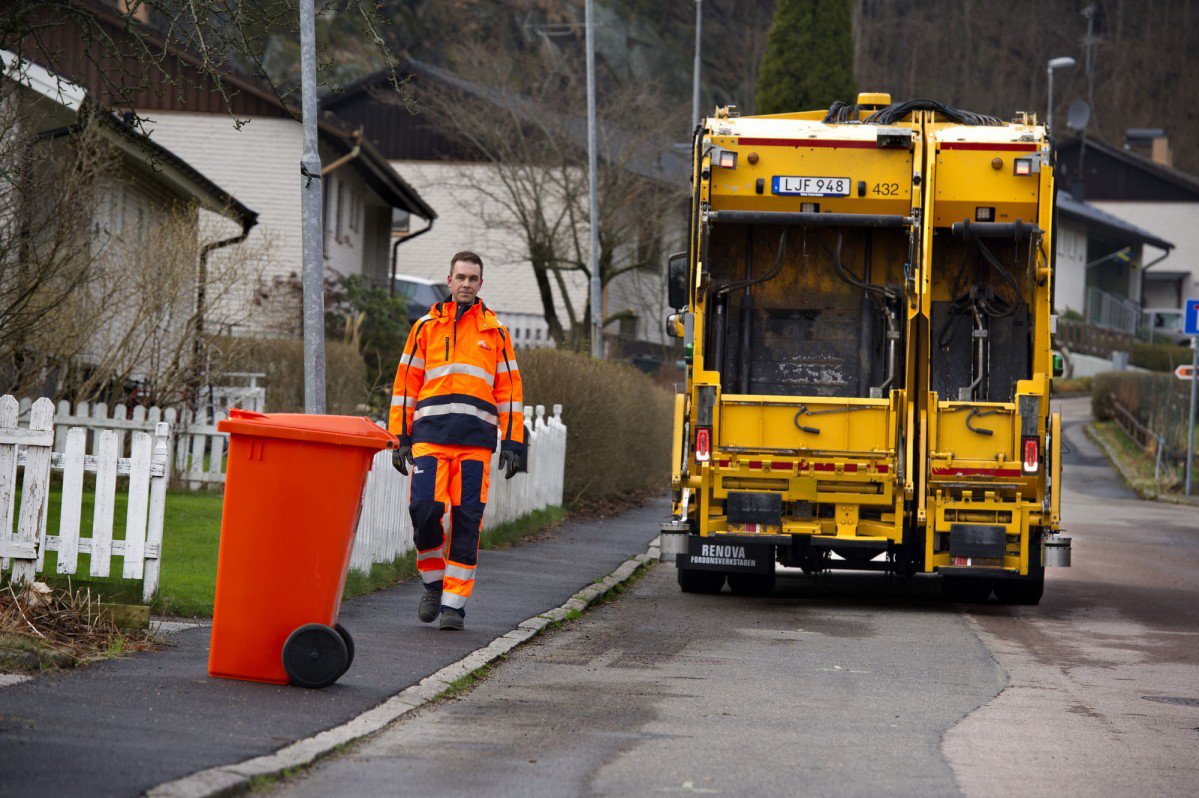 Upon activating the automated system, the driver simply climbs out of the cab, goes to the rear of the truck, brings out the wheelie-bin and empties it exactly the way the job is done today by operating the relevant controls. The difference is that, when the operation is completed, the truck automatically reverses to the next bin upon receiving the driver's command. Volvo says that the driver walks the very same route that the truck takes and thus always has a full view of what's happening in the direction of travel. This allows the driver to gain a lot of time, not having to climb in and out of the cab and repeatedly walk between the cab and the rear of the truck to handle the bins.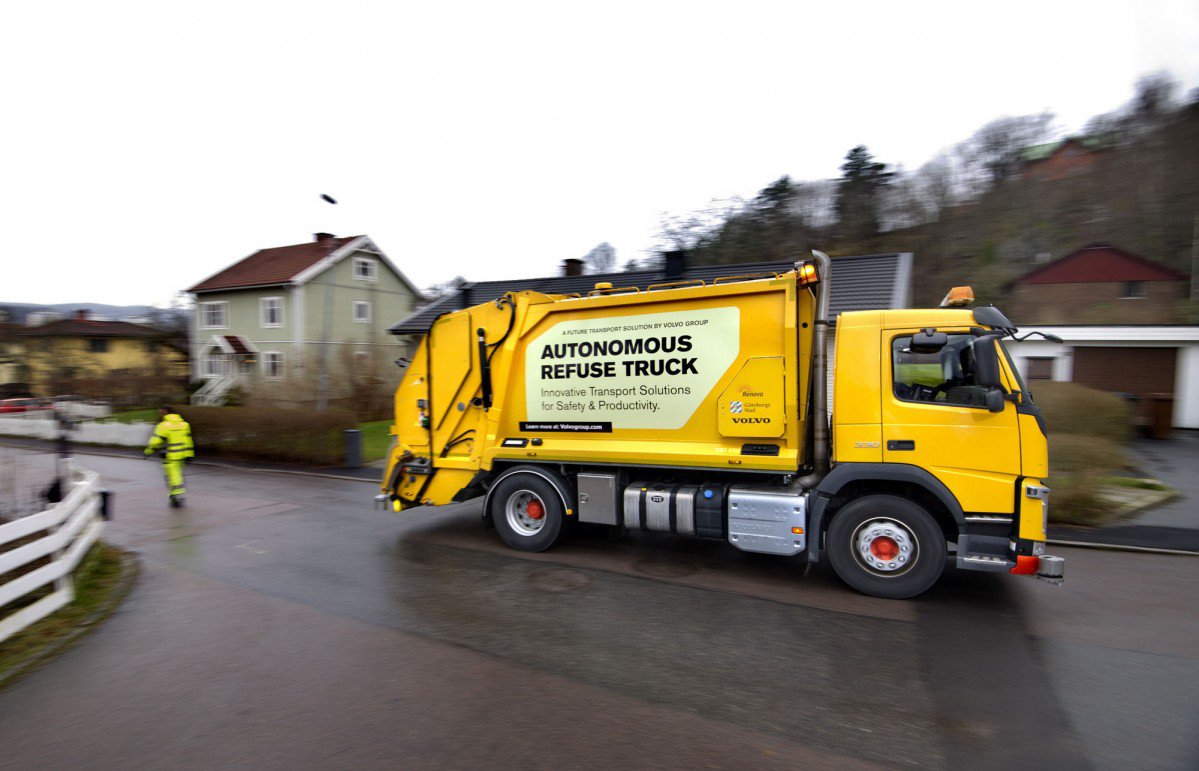 The system should make reversing garbage trucks a lot easier, as the truck does the maneuver on its own upon request from its human driver. Since the automated systems optimize gear changes, steering and speed, fuel consumption and emissions can also be reduced.
PS: Volvo, please try not to do this:
READ MORE: Our interview about autonomous cars with the BMW engineers that develop tomorrow's cars