If you love the XC90 and you also happen to have a lot of money to spend on a Swedish lifestyle sample, Volvo XC90 Excellence is the car you're looking for.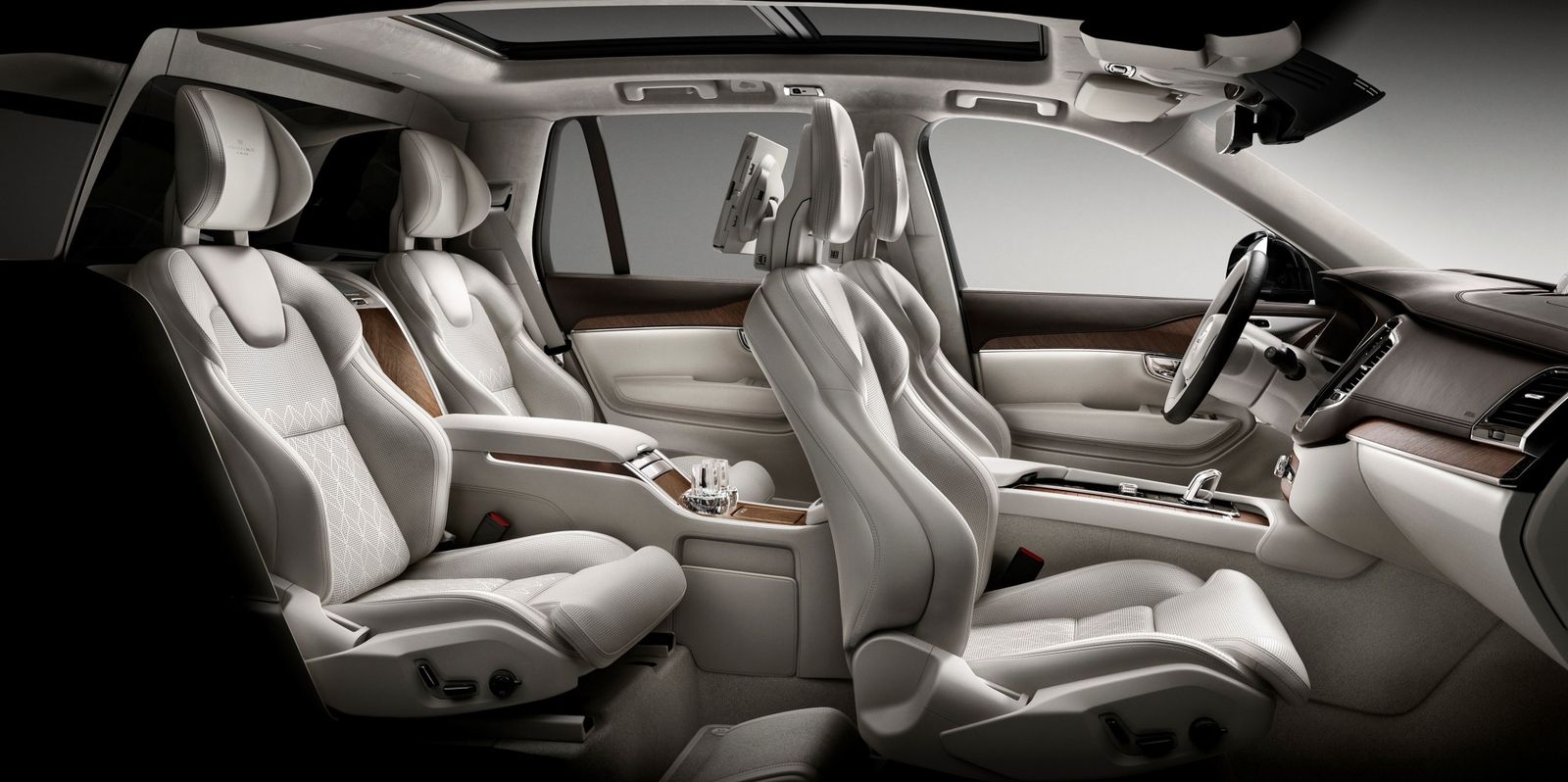 If you want to have a good taste of Swedish life philosophy embodied in a car, then XC90 Excellence is the car you're looking for. Starting from the 400 hp hybrid T8 version, the XC90 Excellence gets rid of the third row of seats to accommodate two individual recliners (which is what they are, srsly). That means, of course, Business Class grade of traveling in your opulent Swedish SUV.
And it's not just about the two massage-ready armchairs – there's another trim level involved, with refined ultra-mega-luxurious wood ornaments, and super-smooth-and-delicate leather upholstery; there are Swedish crystal hand-crafted cups for you to drink from, and an office folding table made of aluminum and covered with – you guessed it – leather. Even the 7-Series does not have a leather-covered folding table.
While you put those massage seats to work your back, you can indulge yourself with some music coming from the 20-speakers Bowers & Wilkins or just play around with the controls via the retractable touchscreen.
And it's not only that you have all these sweet things surrounding you, it is how all these elements are put together to create the ambience. Everything looks simple and in its place. So does the price tag, we guess.
Volvo XC90 Excellence is $106,000, which is some more $20k over the T8 hybrid version. We're going to… we're going to let you comment on that. Yeah.