Volvo S90 Ambience Concept is an executive sedan for four of your five senses
Volvo takes the S90 Excellence one step further by catering to almost all human senses
Volvo has unveiled an S90 Excellence-based pre-production study at the Beijing Auto Show called the S90 Ambience Concept. The name provides a strong hint of what this executive sedan is about, and that is a sensory experience "that synchronizes visuals, sound, and scent to redefine in-car luxury" — according to Volvo.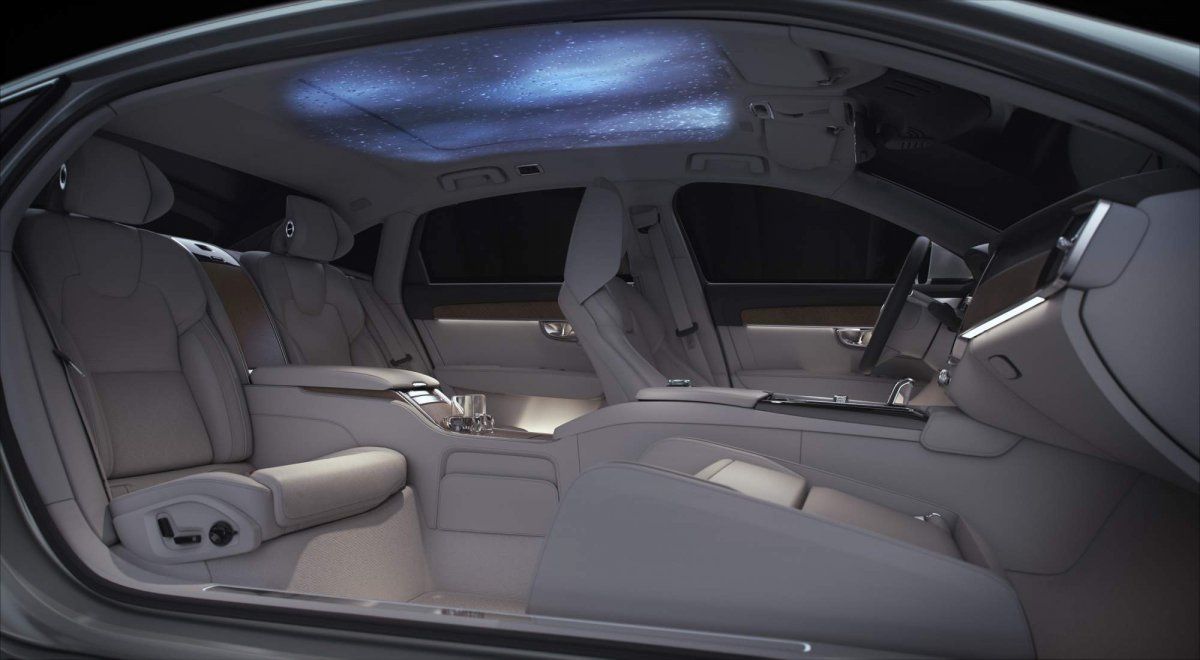 Essentially, the S90 Ambience is all about entertaining and relaxing the very important rear-seat passenger sitting on the right-hand side of the car. The car builds on the Volvo S90 Excellence's three-seat layout and ups the game by adding seven visual themes synchronized with audio and scents rear-seat passengers can flick between using a smartphone app.
The car's ceiling can display themes including Northern Lights, Scandinavian Forest, Swan Lake, Archipelago, and Rain — each said to provide a different mood ranging from relaxing to invigorating. There's also a Nocturnal theme for resting, and an energetic one called Freedom.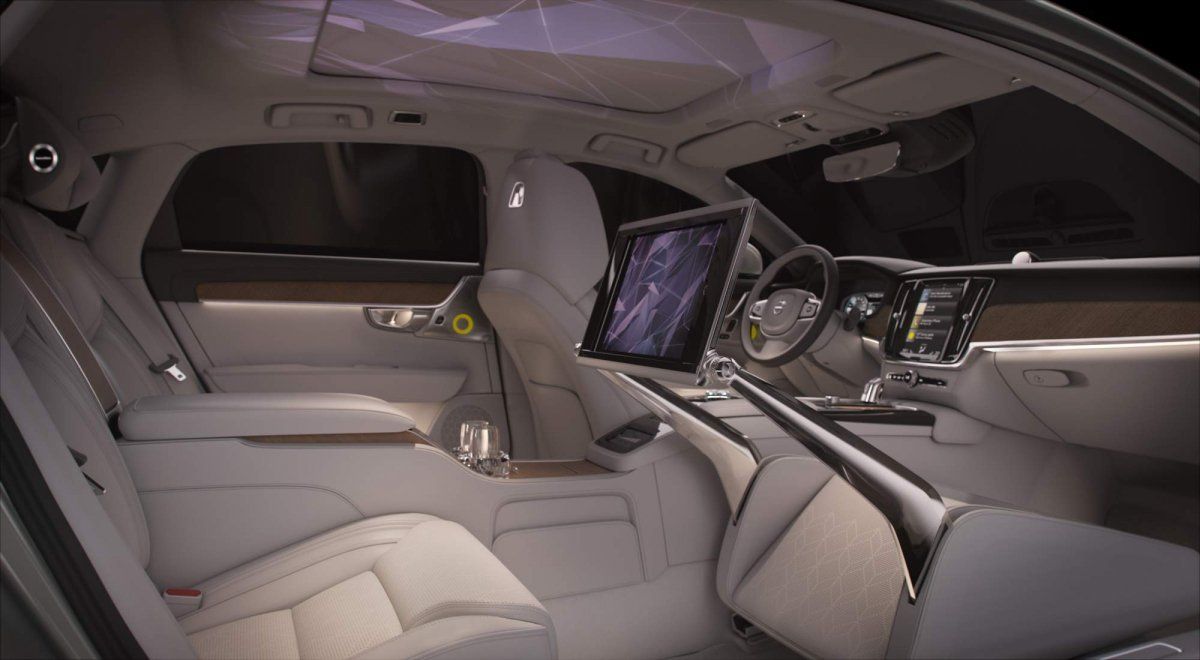 While a theme is active, the car's Bowers and Wilkins premium sound system plays synchronized audio, and one of four bespoke scents created by Byredo is released into the cabin for a fully immersive experience. Factor in the fine materials that passengers can touch and the S90 Ambience engages all senses except tasting, obviously.
"The Ambience Concept redefines luxury by taking it beyond material choices, creating a car that connects with your senses. The design explores how people feel inside the car and enables them to influence their own mood and well-being."
Robin Page, head of design at Volvo Cars

While Volvo calls the S90 Ambience a concept for now, the company wants to make it available in S90 production cars, especially in China where the company sells more S90 models than anywhere else in the world. According to Volvo, the Ambience concept was created primarily for the world's largest car market to provide "a contrast to China's sometimes hectic city environments."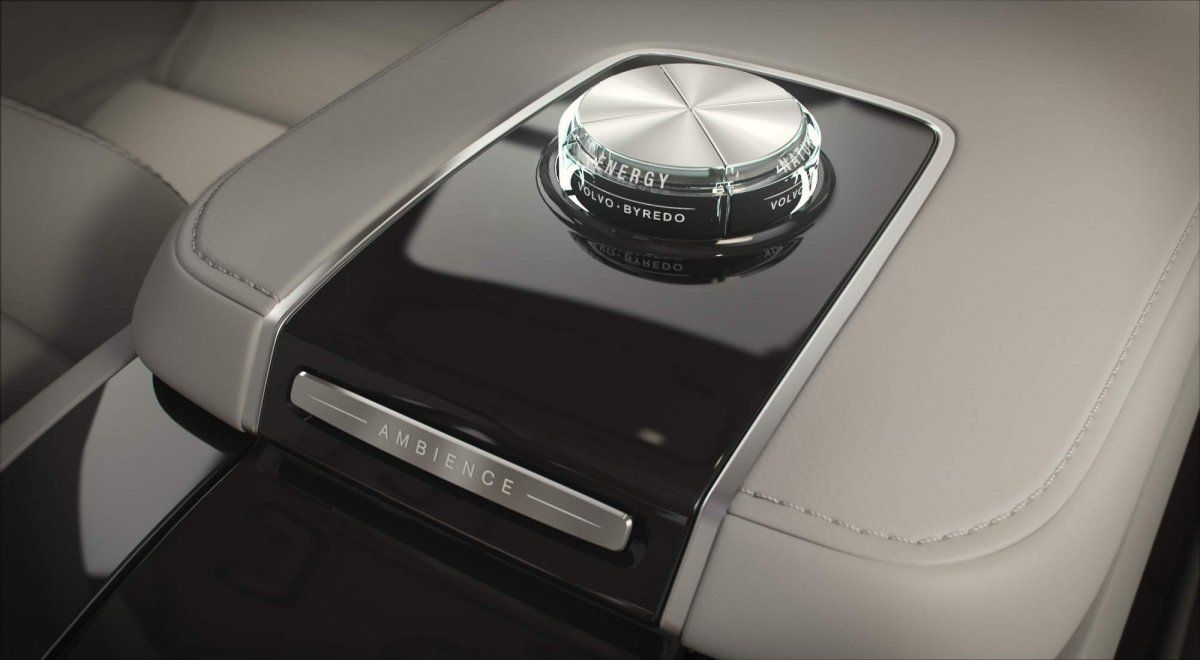 The following videos offer a taste of what passengers can experience in the S90 Ambience — minus the fragrances, unfortunately.
READ MORE: Our review of the Volvo XC90 T8 plug-in hybrid SUV