VW's (Passat) CC-replacing model, the Arteon, turned into a load lugger in photo chop job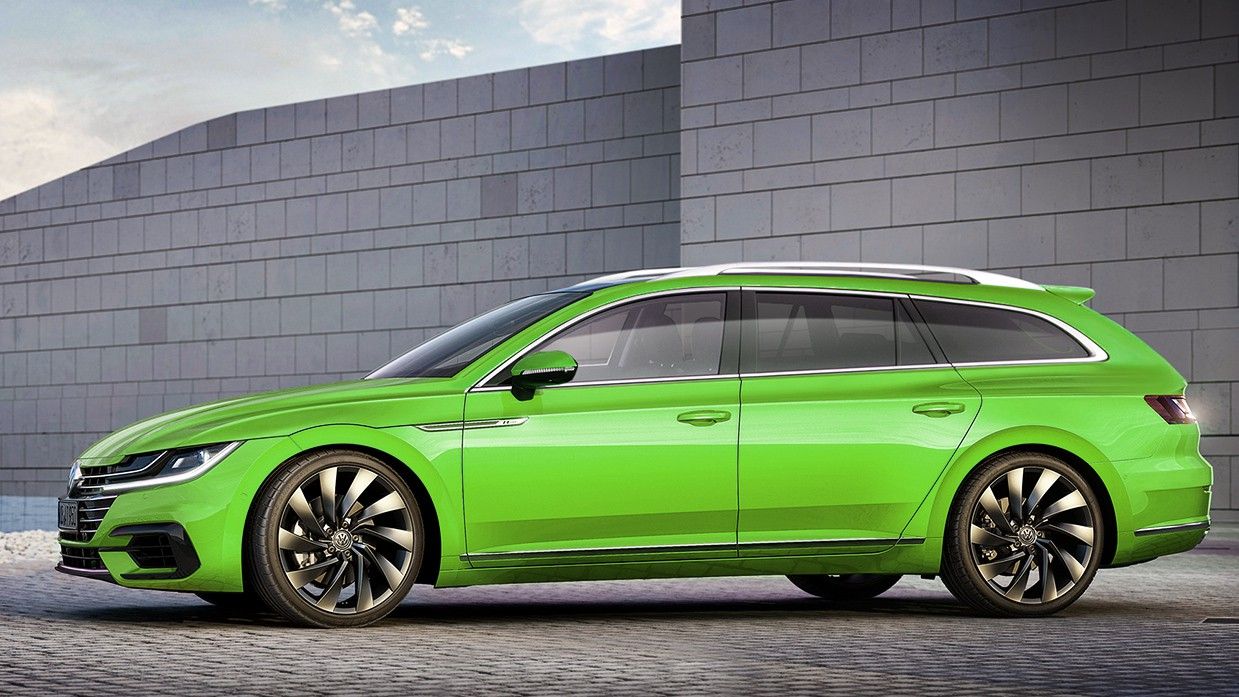 Volkswagen has just revealed the Arteon sedan, a coupe-like MQB platform-based model to replace the CC, formerly Passat CC. The CC never had an estate version for buyers to choose, so the chance of there being one based on the Arteon are quite slim (but not out of the question) – and yet nothing's stopping photo manipulators to see what one would look like.
We frankly loved the resulting rendering by X-Tomi, even if that's all it will ever be – a rendering. If you like Euro estate cars, then this imagined Arteon wagon will definitely tickle your fancy, as it did ours.
Having just debuted at the Geneva motor show, the sedan version of the Arteon is expected to be rolled out across VW showrooms soon, as the dealers are already taking orders. In Germany, the pricing range Arteon kicks off at just under €50,000 if you want the TSI gasoline engine, or just over that amount if you want a TDI.