VW Atlas SUV to gain five-seat version, will debut as a pre-production concept at 2018 NYIAS
It will also be made in Chattanooga, Tennessee
VW is expanding its SUV family with a new version of the Atlas which will debut in concept form at the 2018 New York International Auto Show. The automaker has announced it will be building a new passenger SUV at its Chattanooga factory in Tennessee.
The new model will be a five-seat variant of the seven-passenger Atlas and will be designed and engineered for the U.S. market.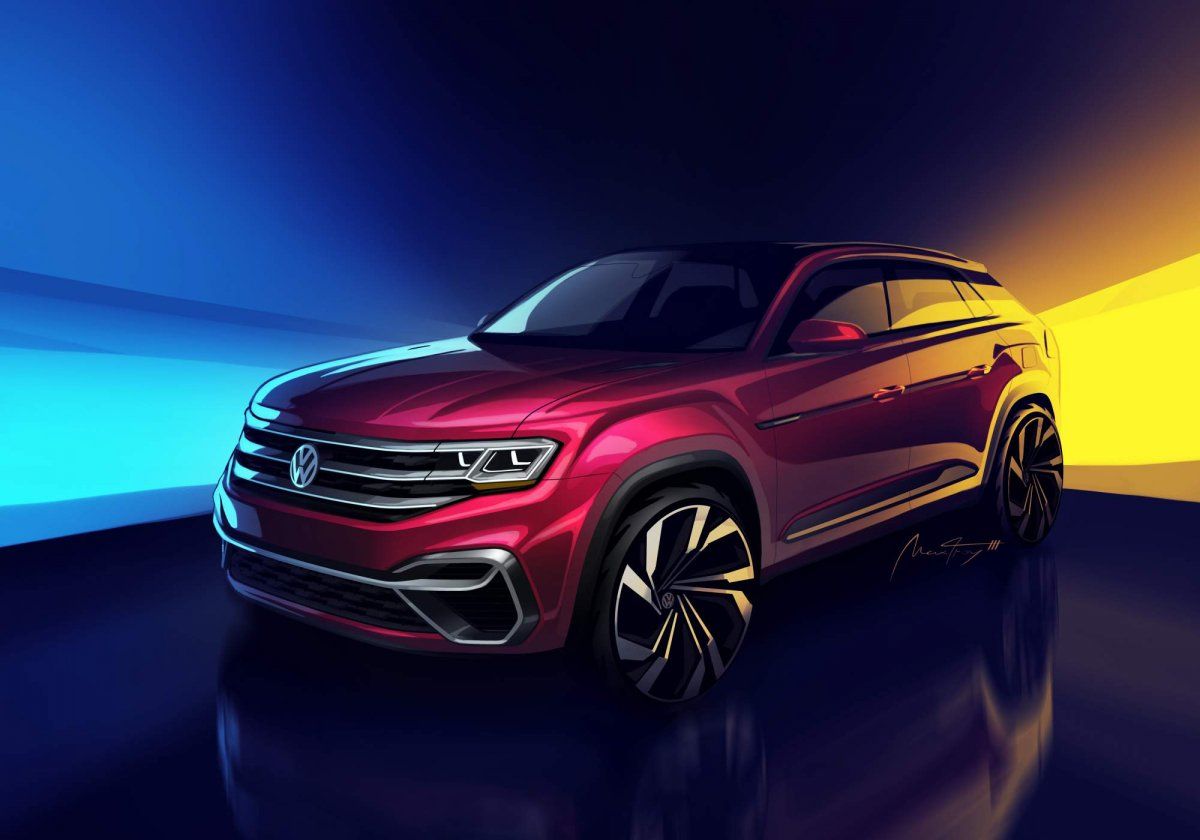 As with the existing Atlas, the five-seat model will be based on VW's MQB platform. The announcement was made in Chattanooga on March 19 by Hinrich J. Woebcken, President and CEO, Volkswagen Group of America, with Tennessee Governor Bill Haslam.
The five-seat Atlas will be the third model built at VW's U.S. plant, following the NA-spec Passat, which went on sale in 2011, and the seven-passenger Atlas, which started sales in 2017. VW pledged to invest approximately $340 million to bring the five-seat Atlas to market, in addition to the $900 million already put in to expand the plant for Atlas production.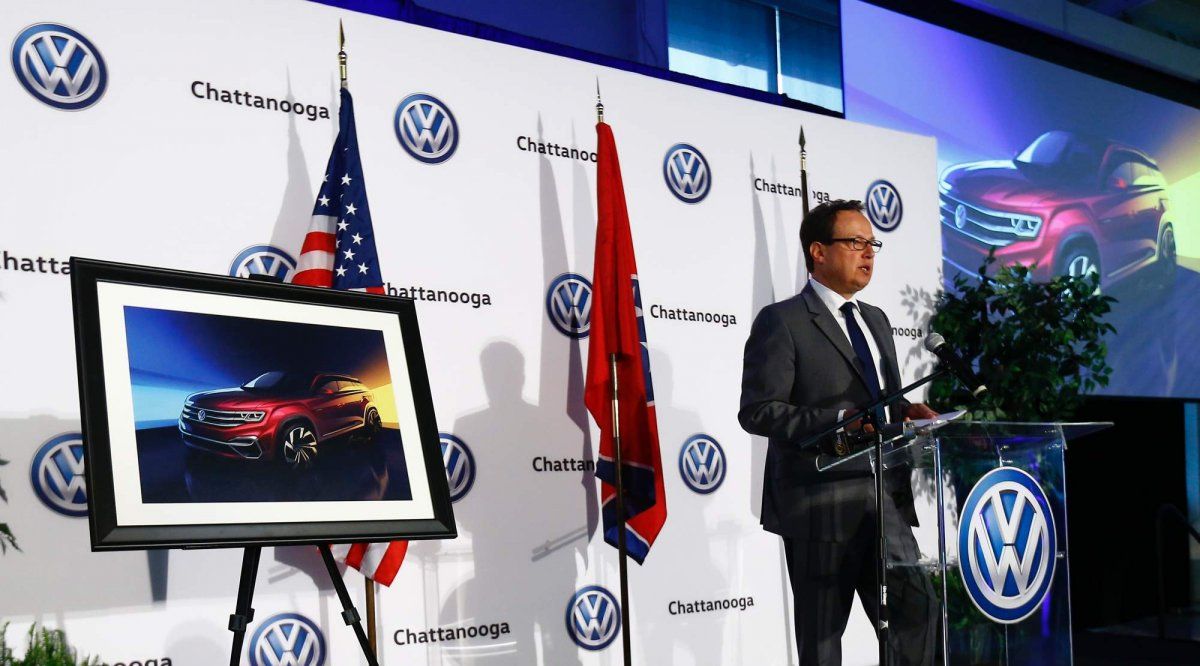 There's no mystery regarding the looks of the five-seat Atlas SUV, as the official rendering shown above reveals. The new Atlas version will carry on the styling of the longer model, but there will be some changes. Chief among those are the redesigned headlights that look sleeker and are better integrated with the grille — it remains to be seen whether they are unique to the concept model or will transition to the production five-seat Atlas as well (and maybe to the seven-seat model too).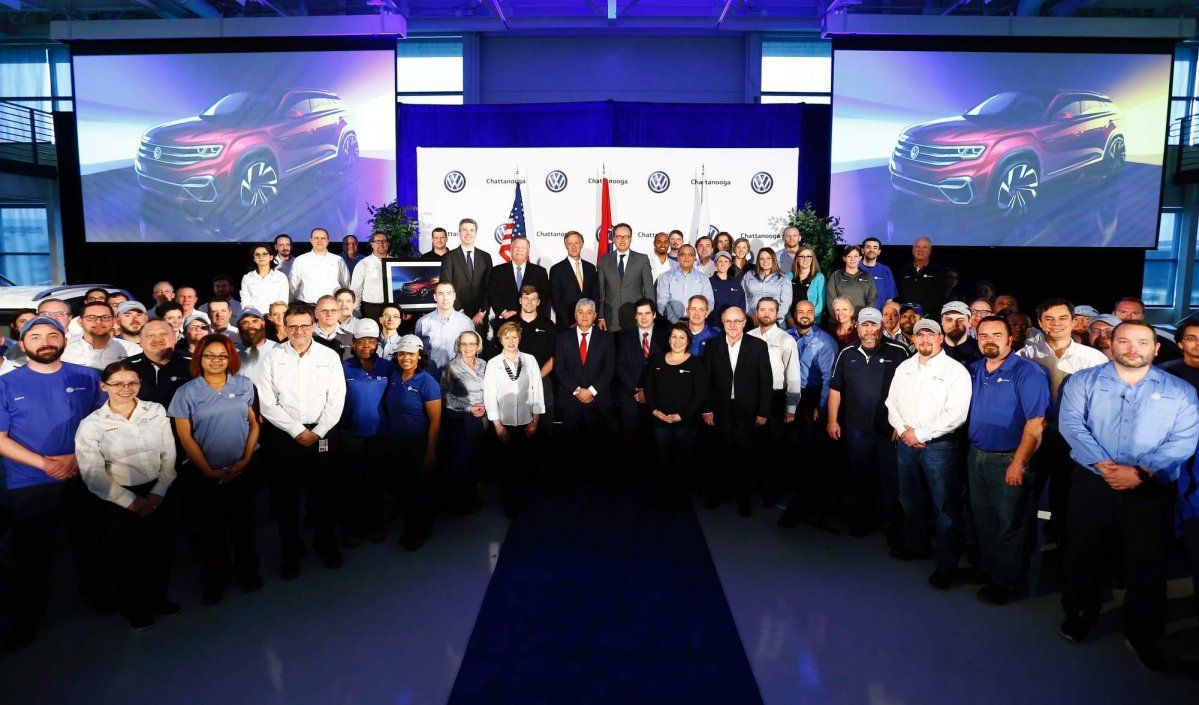 Other modifications include the shorter third lateral window and the more aggressive front bumper. We'll learn more about the five-seat Atlas SUV when it debuts as a pre-production concept at the New York Auto Show (March 30-April 8).
READ MORE: 2018 NYIAS debuts announced so far