VW Beetle LSR Hits 205 MPH, Becomes World's Fastest Bug
You can't buy it from a Volkswagen dealership, though
A specially tuned VW Beetle LSR became the fastest Beetle ever, achieving 205.122 mph (330.111 km/h) at the Bonneville Salt Flats over a flying mile.
That's the fastest speed ever recorded for a Beetle — although, to be honest, the LSR has few things in common with regular production models. In the hands of Automobile magazine contributing editor Preston Lerner, the Beetle special did the high-speed runs as part of the Utah Salt Flats Racing Association (USFRA) 2016 World of Speed event.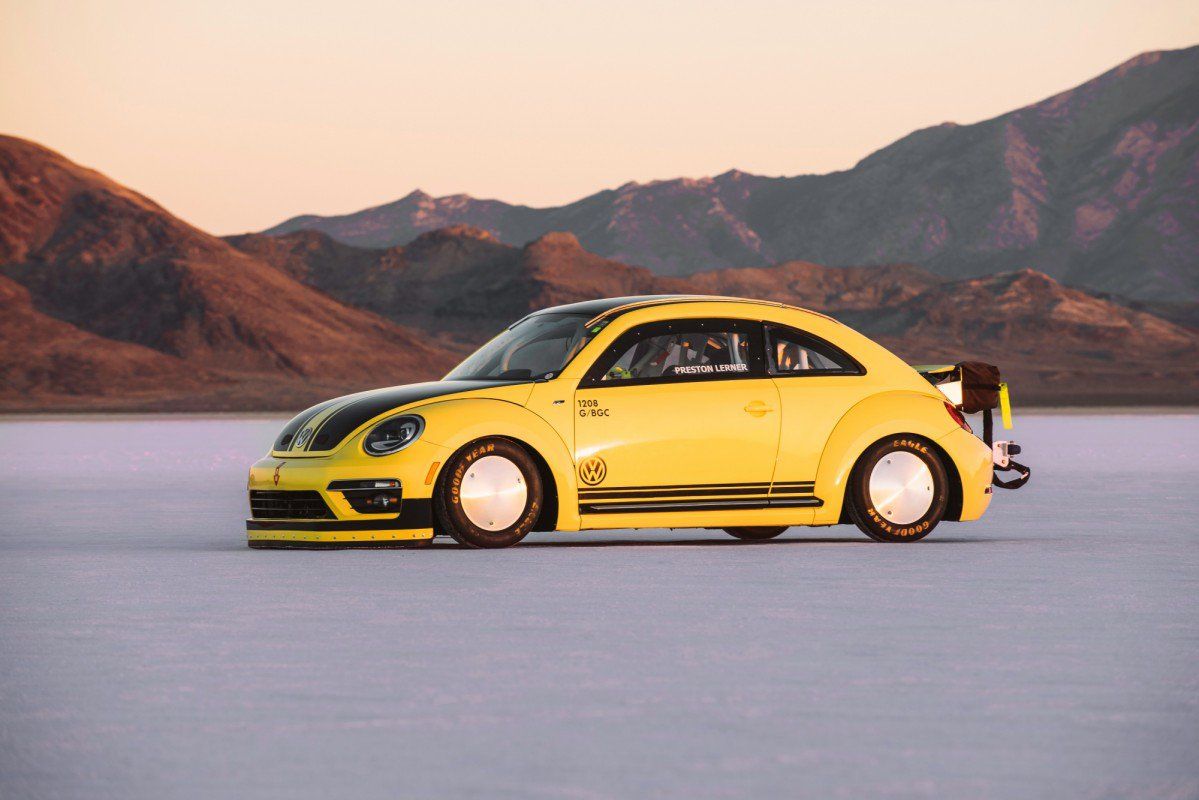 In order to reach 200 mph and comply with the Southern California Timing Association (SCTA) G/BGC rules, the record-beating Beetle LSR gained extensive powertrain modifications from THR Manufacturing. These included new turbochargers, pistons, camshafts, connecting rods, and head modifications of the 2.0-liter TSI engine, resulting in a maximum output of 543 hp and peak torque of 421 lb-ft (570 Nm) at the wheels.
That's equivalent to more than 600 hp and nearly 500 lb-ft (677 Nm) at the flywheel — a far cry from the stock Beetle R-Line's 2.0-liter TSI engine that makes 210 horsepower and 207 lb-ft of torque.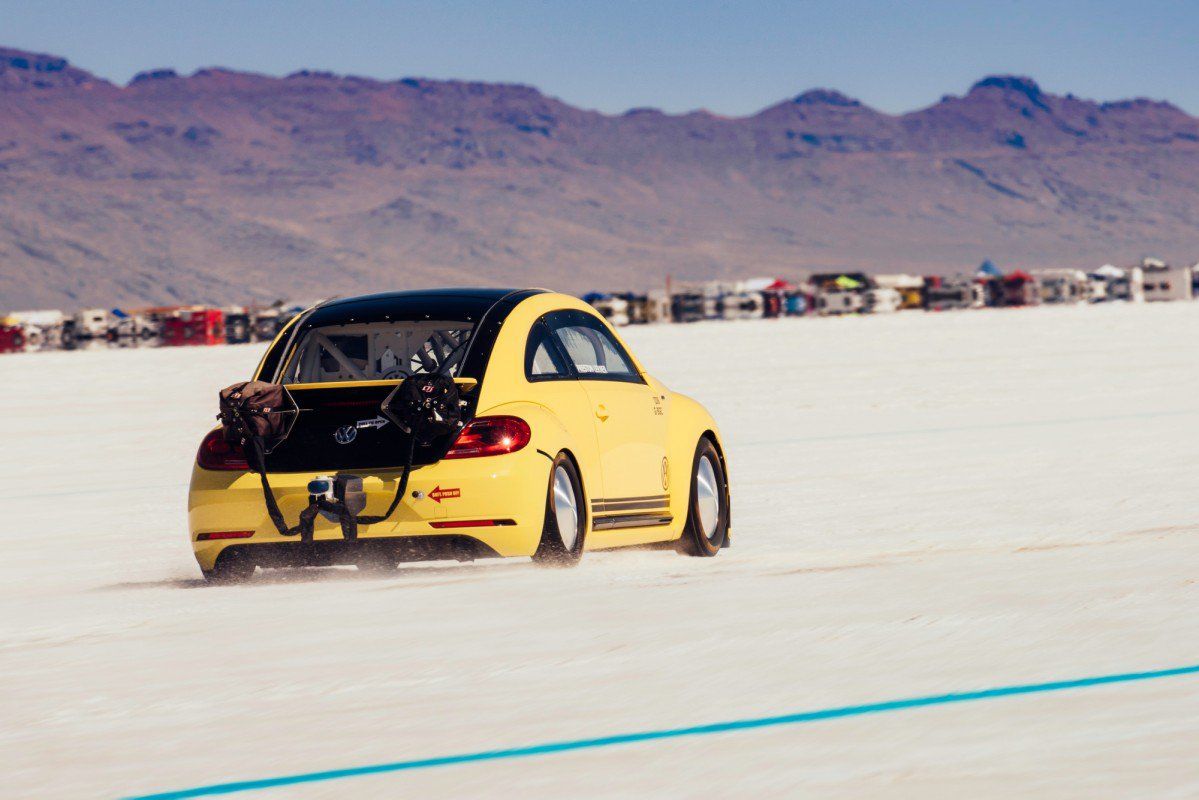 The LSR packs more than powertrain upgrades, though. It features a lowered suspension, special Salt Flat wheels and tires, a limited-slip differential for increased traction, and a stripped-out interior fitted with safety equipment. Additionally, a pair of parachutes were added to help slow the car down.
"The Beetle is not the most aerodynamic car in our portfolio, so running 205 mph is a testament to the power that can be made from the EA888 TSI four-cylinder engine. This feat truly underscores the sporty and pugnacious spirit of the Beetle," said Dr. Hendrik Muth, Volkswagen of America Senior Vice President. Interestingly, the car is owned by VW's U.S. subsidiary.