Heck, as predictable as VW has become, it might look exactly like this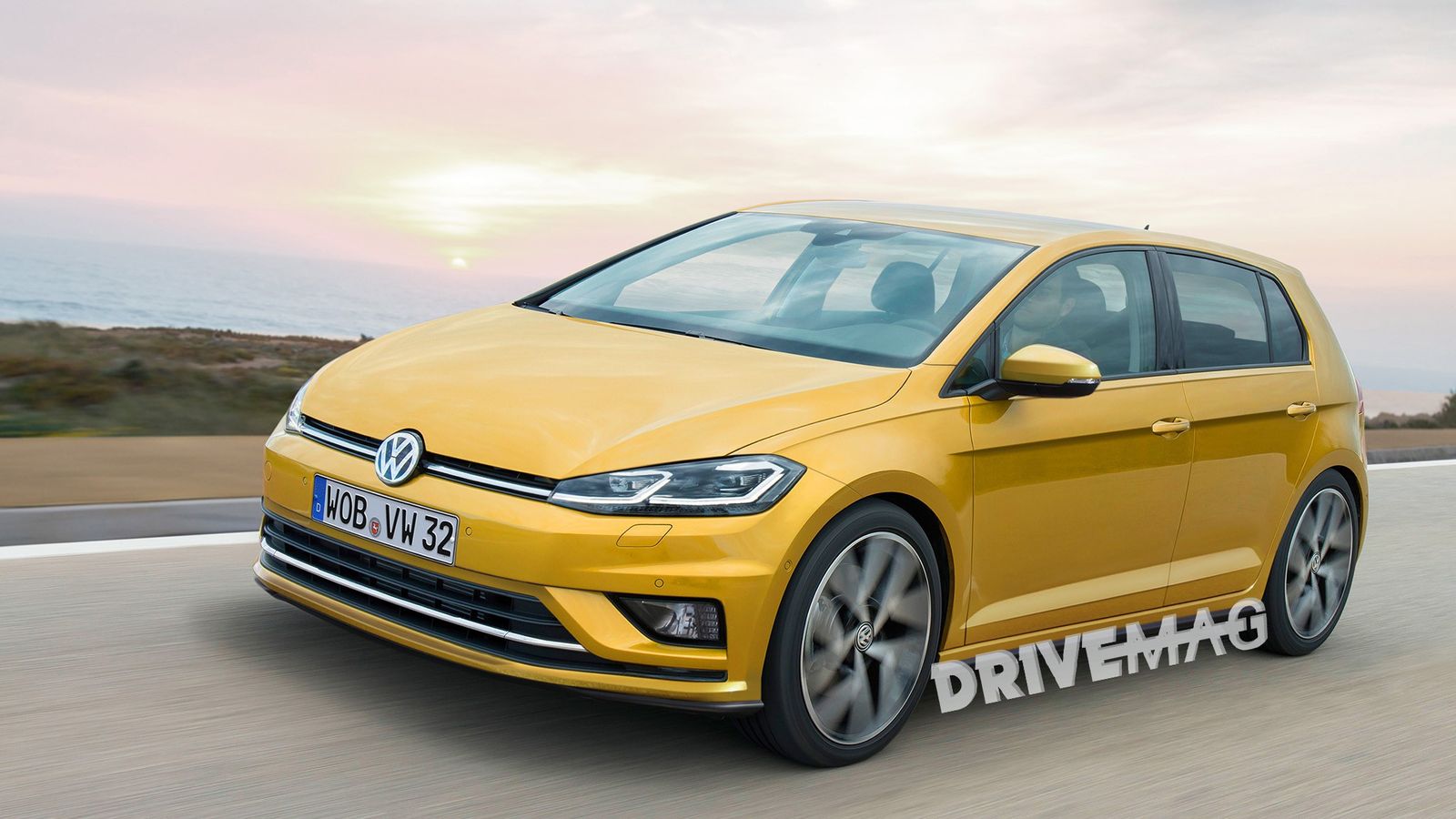 Volkswagen will launch an all-new, eighth generation Golf in 2019, but you don't have to wait that long to see what it's going to be like. Firstly, we got a sneak unofficial peek at at what VW calls the Gen.E concept, which to us just looked like a three-door Golf, and now we have these two renderings showing a style similar to that applied to a five-door body shell.
It's hard to be excited by the advent of a new Golf because it's always adopted an evolutionary approach to the way it looks and works and so far has never wowed the crowds. The eighth-gem model will most likely not break the trend and look not too dissimilar to the rendered interpretation posted here.
Its underpinnings will be the now familiar MQB platform, which is expected to remain in use with VW up until the year 2025. Some reports say Golf Mk.VIII will be around 35 to 50 kg lighter than the current generation, despite the fact that it may grow in size – it will offer more passenger space, as well as other pieces of tech from within the VW group, like the fully-digital gauge cluster.
On the outside, it will definitely resemble current VW models, but some detail changes are expected: the eighth-gen model will feature a lower nose and a lower overall stance, it will be better at slipping through the air and therefore improve efficiency. It's also been suggested that the model badging on the rear hatch will be moved from the side into the center (in a smilar manner to what they did with Arteon) so as to make the car seem more upscale.