Could this be the long-rumored super Golf with 400 or so horsepower?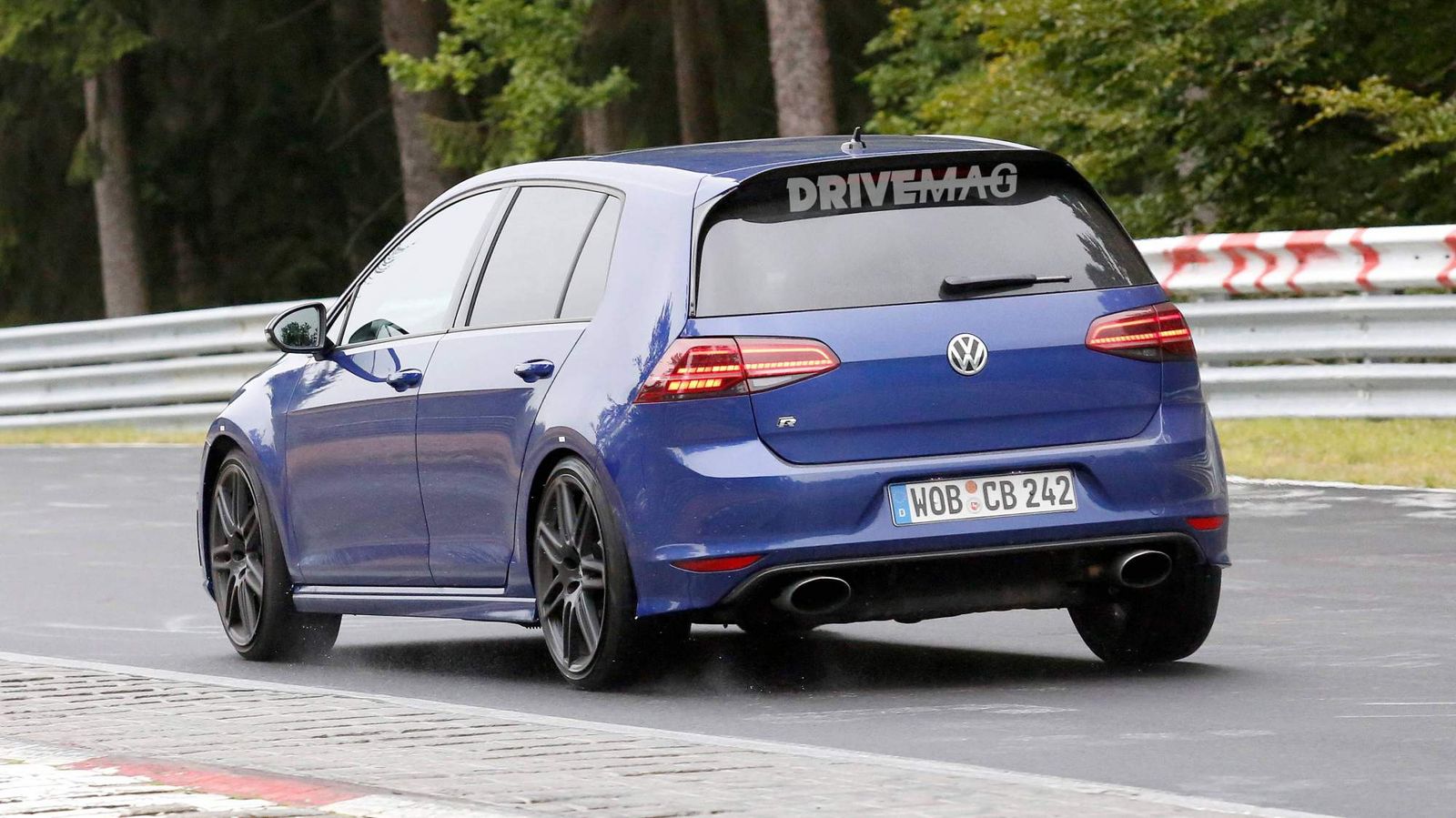 After VW unveiled the Golf R400 Concept in 2014, fans went crazy at the prospect of a 400-hp production model. But while rumors went on and on, the 300-hp Golf R (310 hp after the facelift) remained the range-topping Golf to this day.
By mid-2016, the automaker got embroiled in the messy Dieselgate scandal, and another set of rumors emerged, claiming the Golf R400 got axed because of the very costly emissions affair.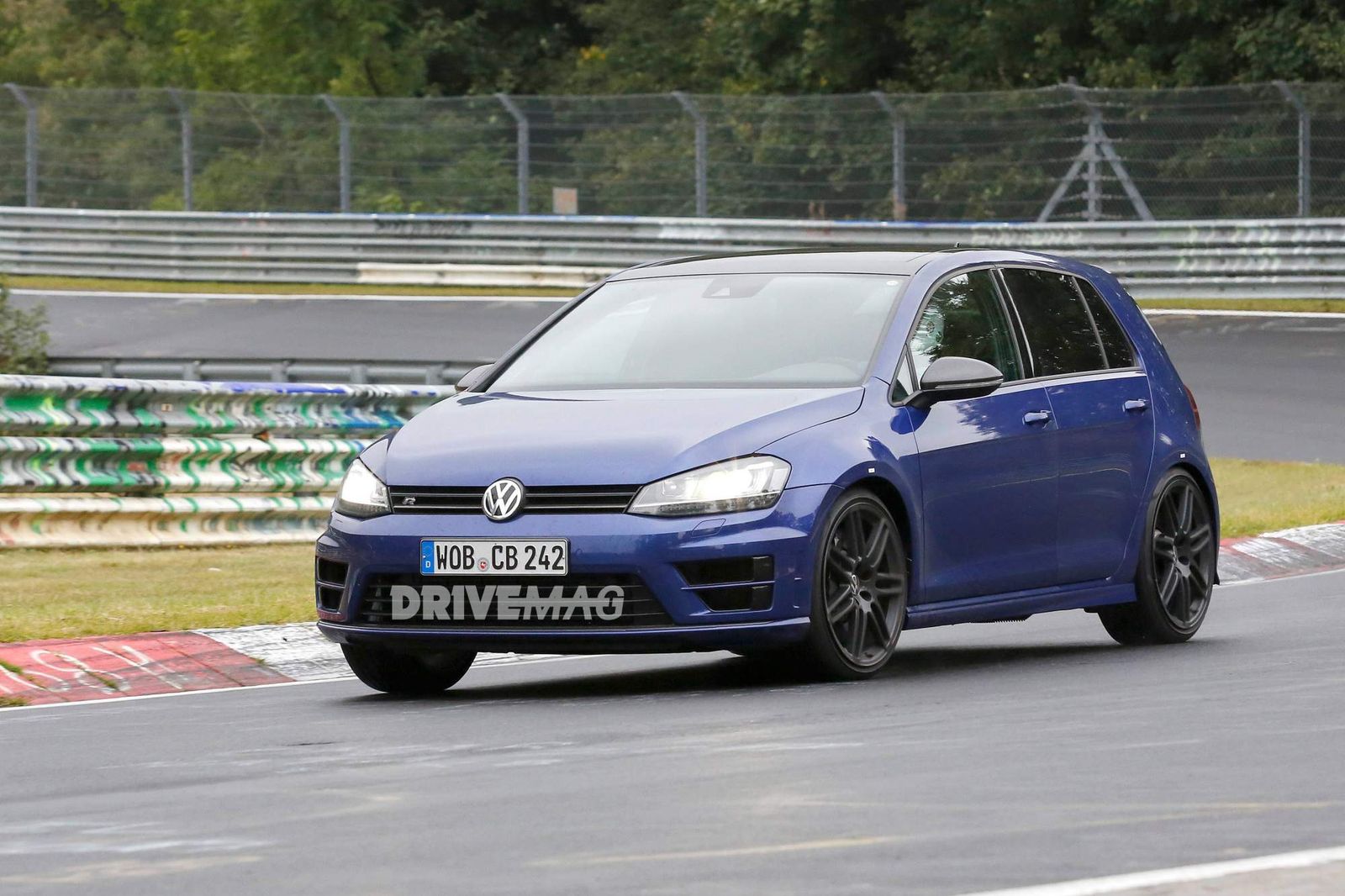 So what are we going to make of these spy photos of a mysterious Golf R prototype spotted by our photographers on the Nürburgring Nordschleife?
At first glance, it appears to be a regular Golf R, but look closer, and you'll see that it sports two massive oval tailpipes on each side of the rear bumper — as opposed to the stock Golf R's quad exhausts. Coincidence or not, the tailpipes look very similar in size and shape to those on the Audi RS3. As for the body kit, it's largely the same one used by the Golf R before the facelift, with added black-painted elements.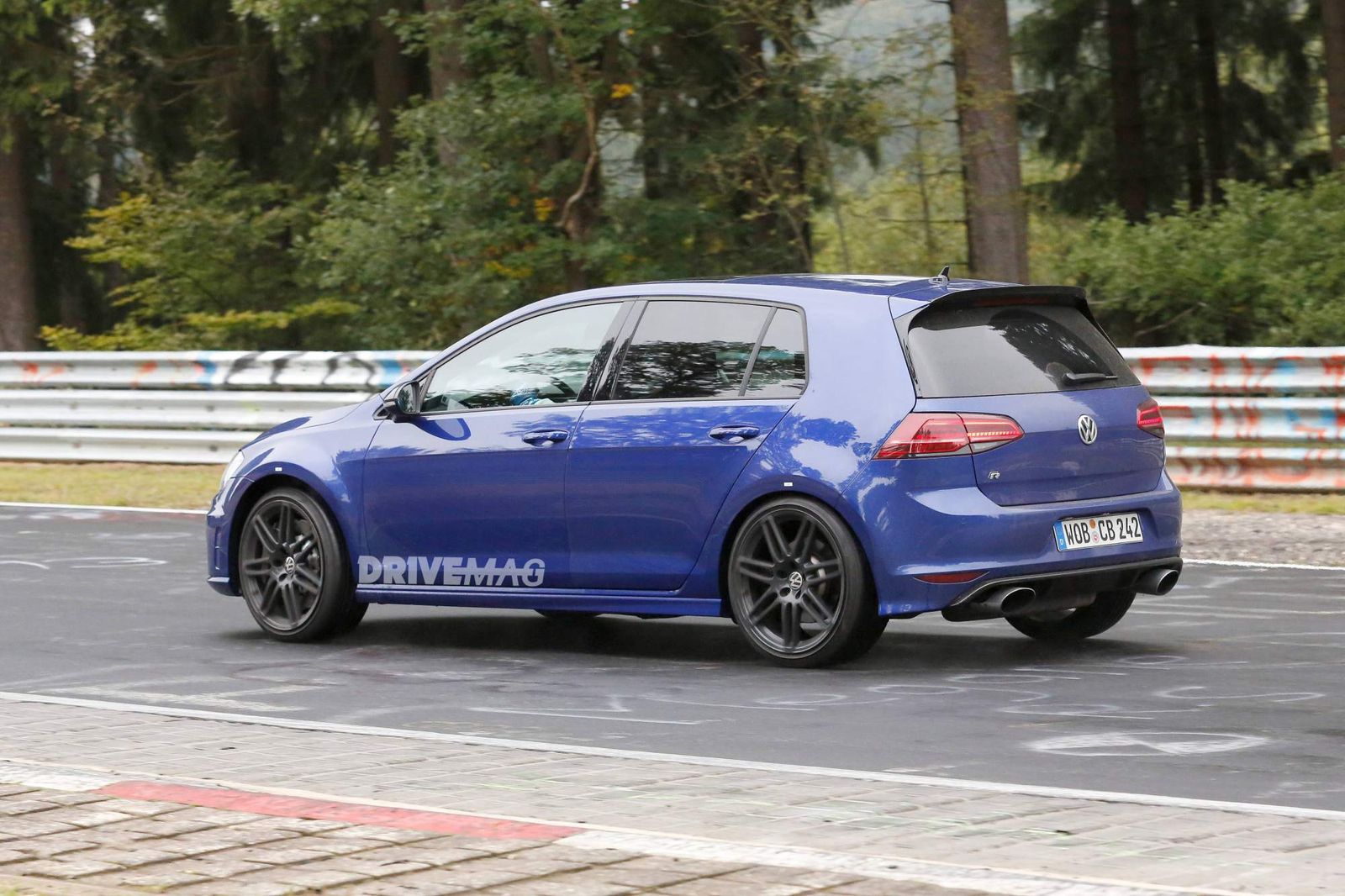 As we're sure you know, the RS3 features a 2.5-liter five-cylinder turbocharged gasoline engine that pumps 400 hp and 480 Nm (356 lb-ft) of torque to all four wheels via a seven-speed S tronic dual-clutch transmission. 0 to 100 km/h takes 4.1 seconds, and top speed is 280 km/h (174 mph) for the de-restricted model.
It's not hard to imagine a similar powertrain fitted to the Golf R, which shares the platform with the Audi A3 upon which the RS3 is based.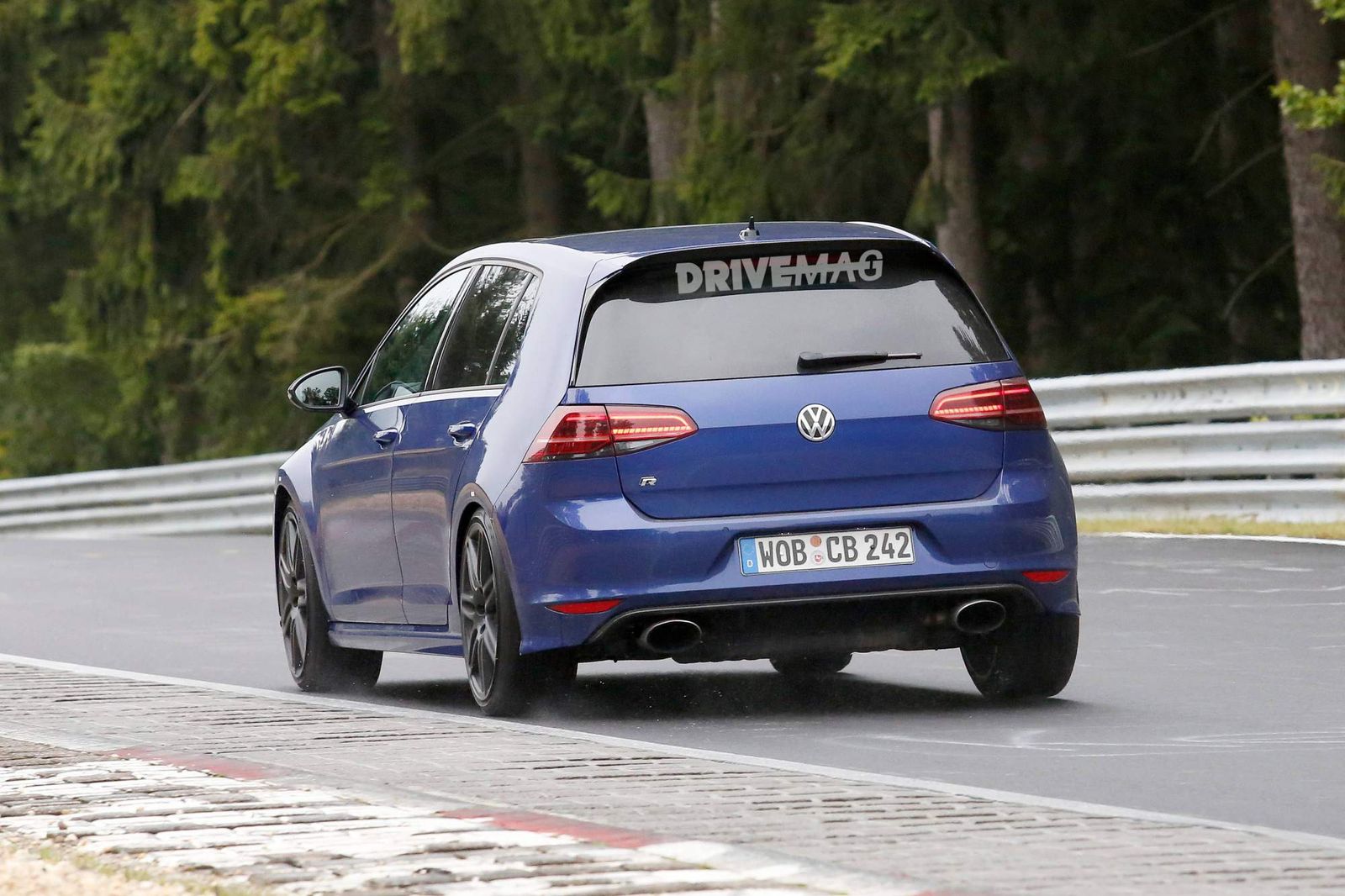 Of course, we may be wrong, and VW may use this Golf R prototype to test a slightly more powerful variant of the 2.0-liter turbocharged four-cylinder unit — a performance pack if you like. Either way, it's good news for fans of fast Golfs.
By the way, did you know that ABT Sportsline's performance kit takes the Golf GTI Clubsport S to 370 hp and 460 Nm of torque?