VW I.D. Buzz Concept Salutes NAIAS with 270-Mile Range, Fully Self-Driving Pledge
Think of a Microbus for the future
Volkswagen puts its money where its mouth is in Detroit, as the Dieselgate-stricken brand continues the charge towards the green future it imagined through various rebound strategies.
Going by the name of I.D. Buzz, the all-electric prototype promises 270 miles worth of EPA-estimated driving range (450-600 km NEDC), room for eight and two luggage compartments.
The electrical powertrain sees two electric motors - one on each axle - working in tandem for a power output of 369 hp (275 kW) and all-wheel drive capabilities. Zero to 60 mph (96 km/h) takes just five seconds, ending in a top speed of 99 mph (160 km/h).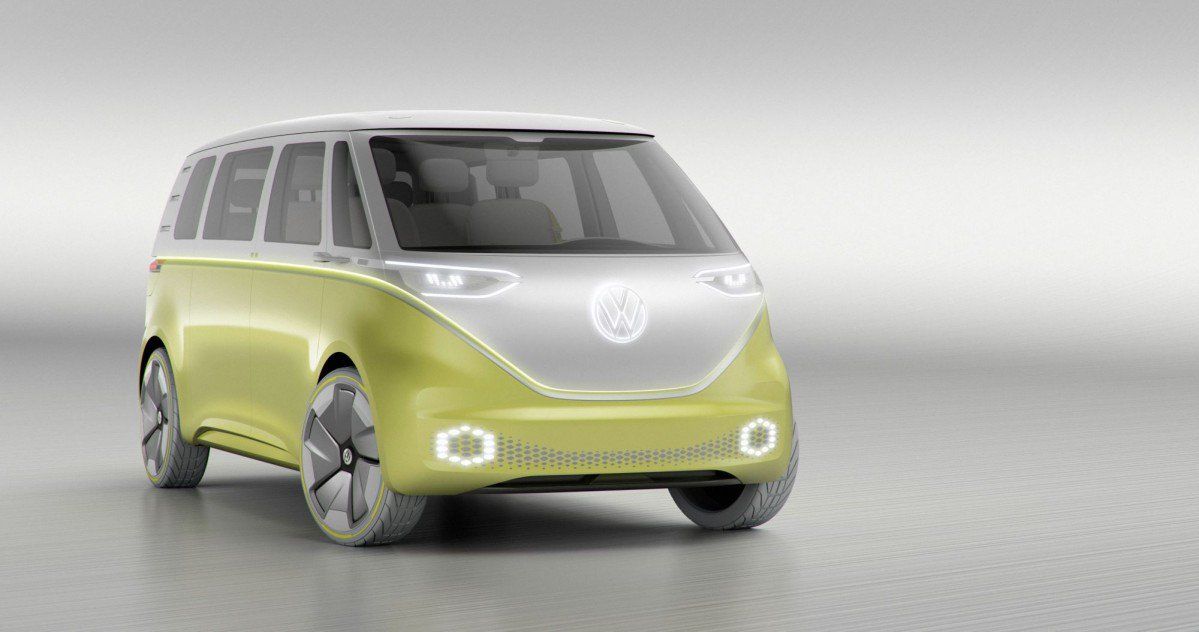 Since the 111 kWh battery pack sits embedded underneath the prototype's floor, there's a bucketload of space for passengers to exploit. The 129.9-inch wheelbase offered by the extended MEB-XL underpinnings also lay a brick to the concept's practicality credentials.
"The I.D. BUZZ is not a retro design on 22-inch wheels; rather, we have taken the logical next step forward in development using what is in all likelihood the most successful design of its kind in the world. The entire design is extremely clean with its homogeneous surfaces and monolithic silhouette."
Klaus Bischoff, Volkswagen Head of Design
Volkswagen's press blurb also mention that the standard MEB architecture can also make room for a rear-wheel drive setup mixing a smaller 83 kWh battery and a power output of up to 268 hp (200 kW).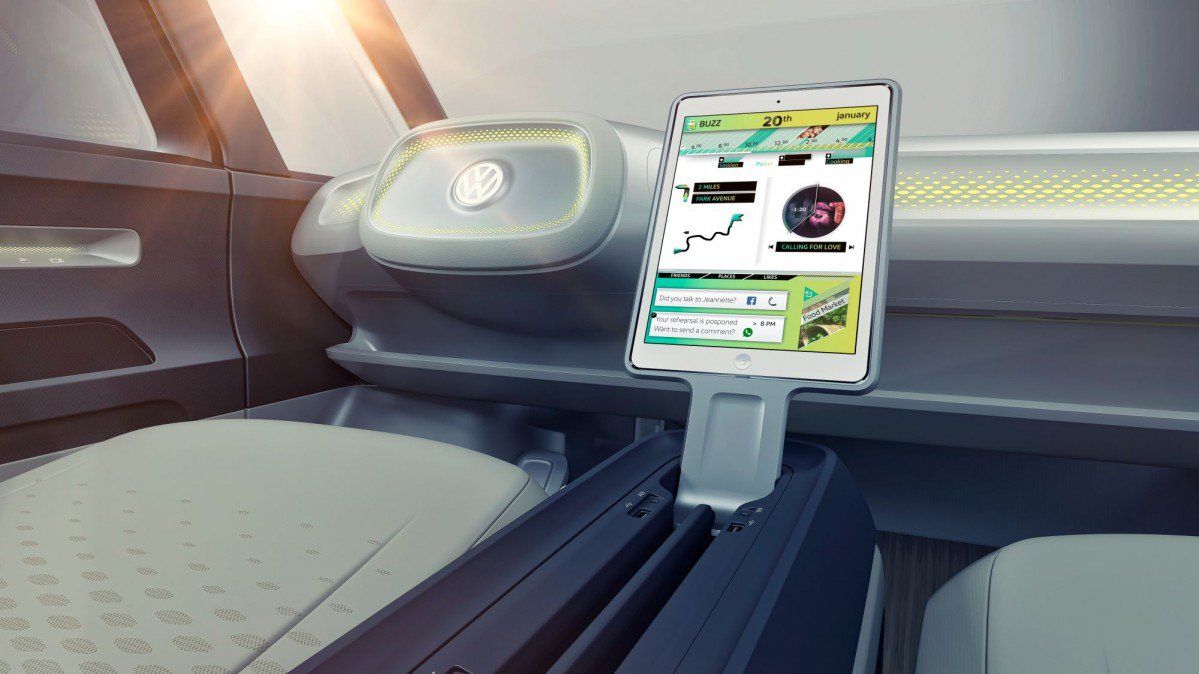 By 2025, VW will have developed the I.D. Pilot automated driving mode. Activated by a push on the retracting steering wheel, the mode is signaled throughout the cabin via mood ambient lighting.
Each driver gets his personal user ID that stores customized settings for basically every system: air con, radio, sound, and navigation.