After a master save from Romain Dumas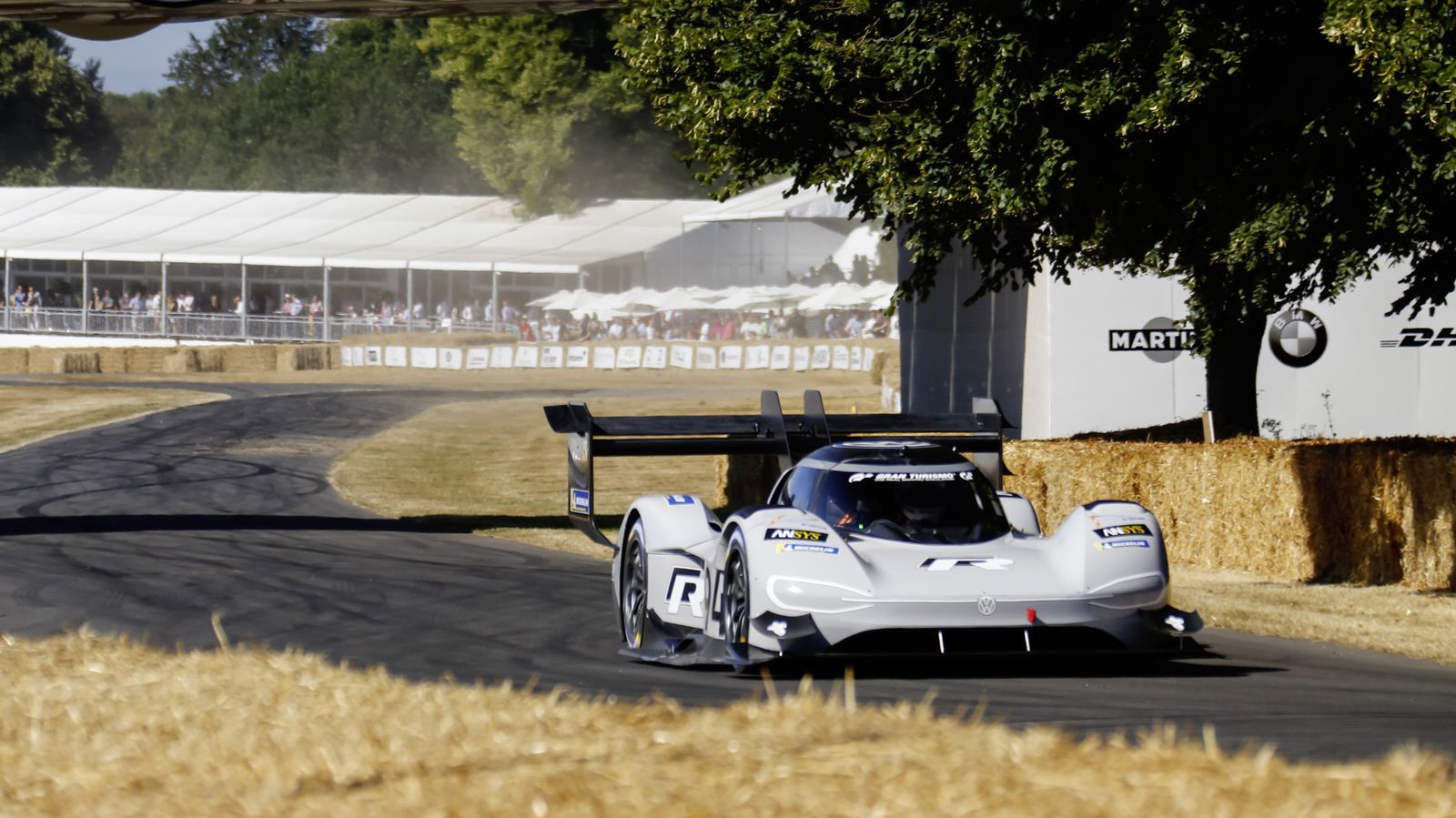 Conquering the Pikes Peak hillclimb was Volkswagen's number one goal with the ID R electric race car, but as it turns out, it can break other records too.
Like, for example, the fastest time for electric cars at the Goodwood Festival of Speed.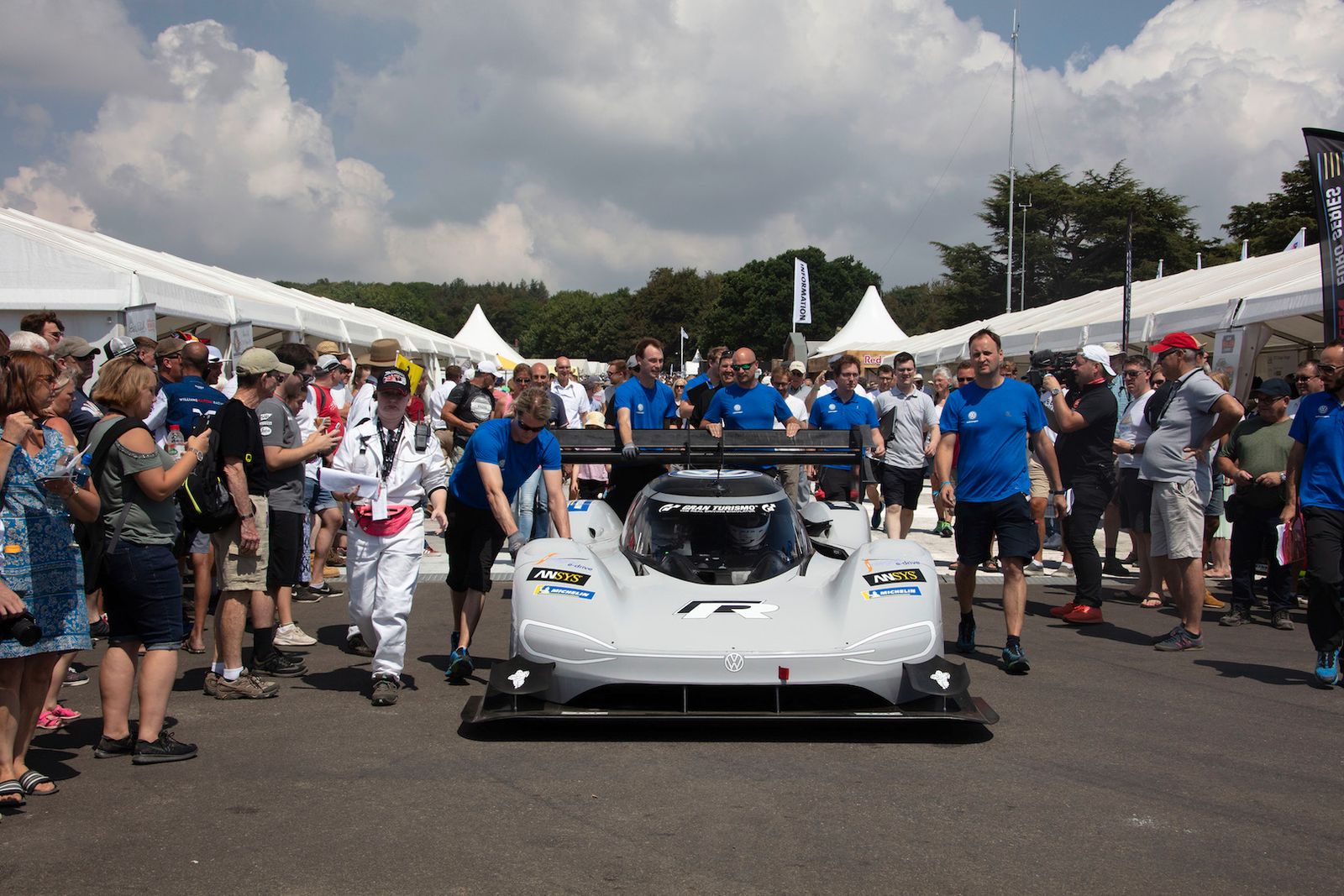 With the same Romain Dumas behind the wheel, the 500 kW ID R needed just 43.86 seconds to clear the Goodwood hillclimb. The previous time (47.34 seconds) was set in 2013.
Coming just behind Romain Dumas and the VW ID R was veteran GT driver Peter Dumbreck who steered the all-wheel-drive NIO EP9 hypercar to a second position with a time of 44.32 seconds.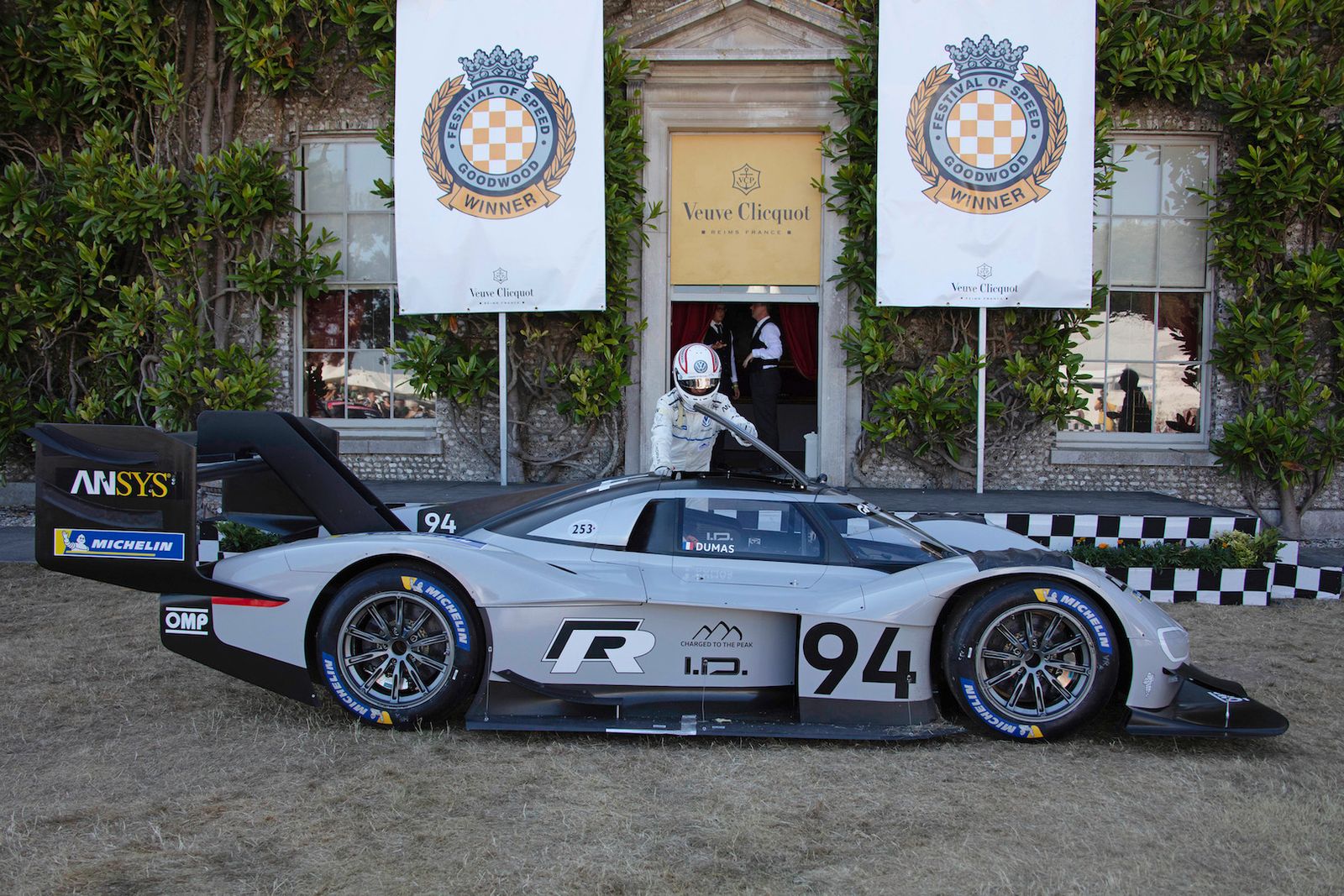 The feat was not enough, however, to steal the all-time record from Nick Heidfeld and his McLaren-Mercedes MP4-13 Formula 1 car. Back in 1999, Heidfeld needed just 41.6 seconds to reach the finish line on the Goodwood Hillclimb.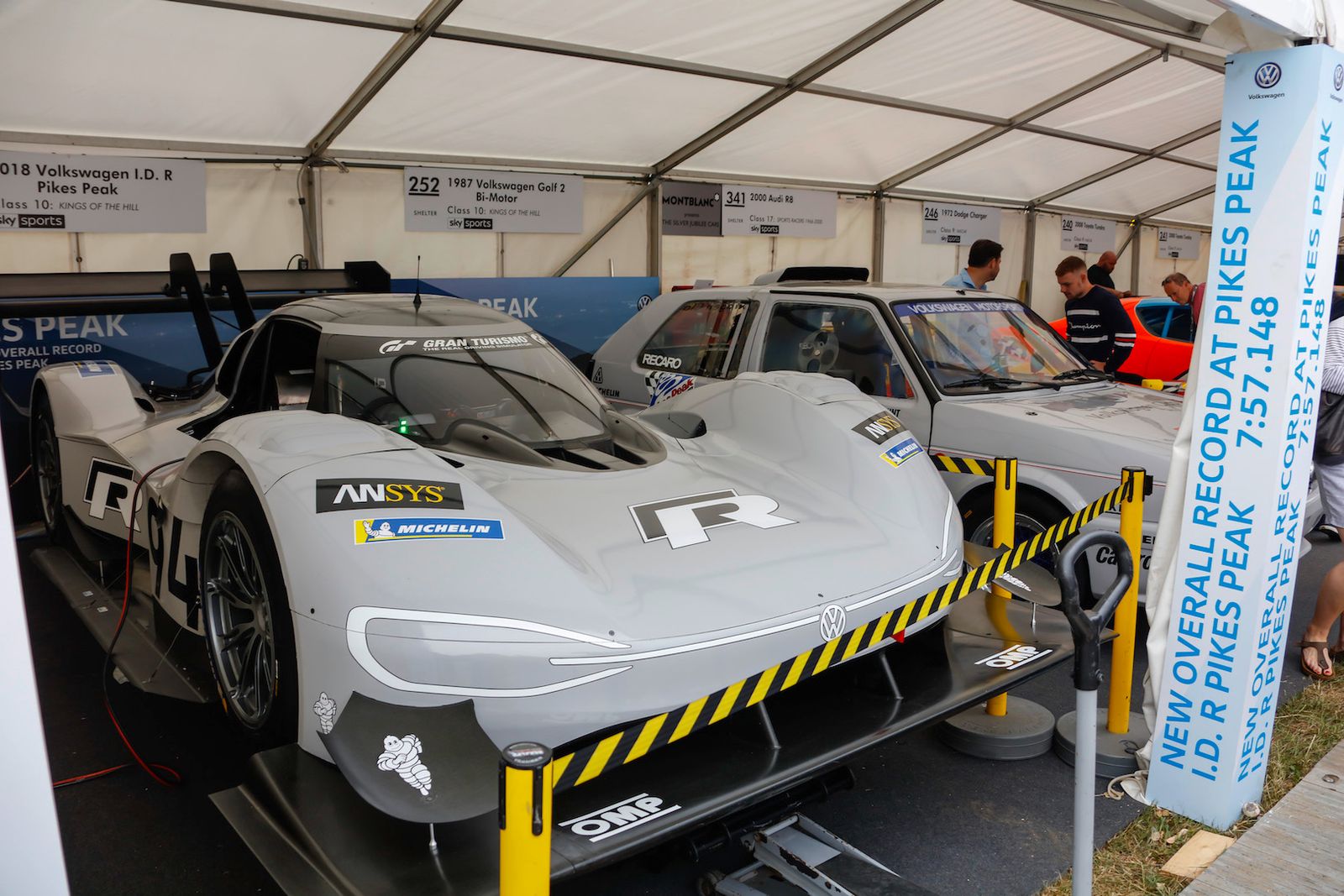 Although the hillclimb course at Goodwood is less demanding than the Pikes Peak setting – both in terms of length and corner difficulty – it can still prove a plan-wrecker if underestimated. The best example for that is the video below, where Dumas managed a tricky save on the grass.
SEE MORE:
Volkswagen pushing for electric car-sharing services
This 75-year-old daily-drives a 600 hp VW Golf R