It looks like a three-door version of the next Golf, even if VW is obviously avoiding stating it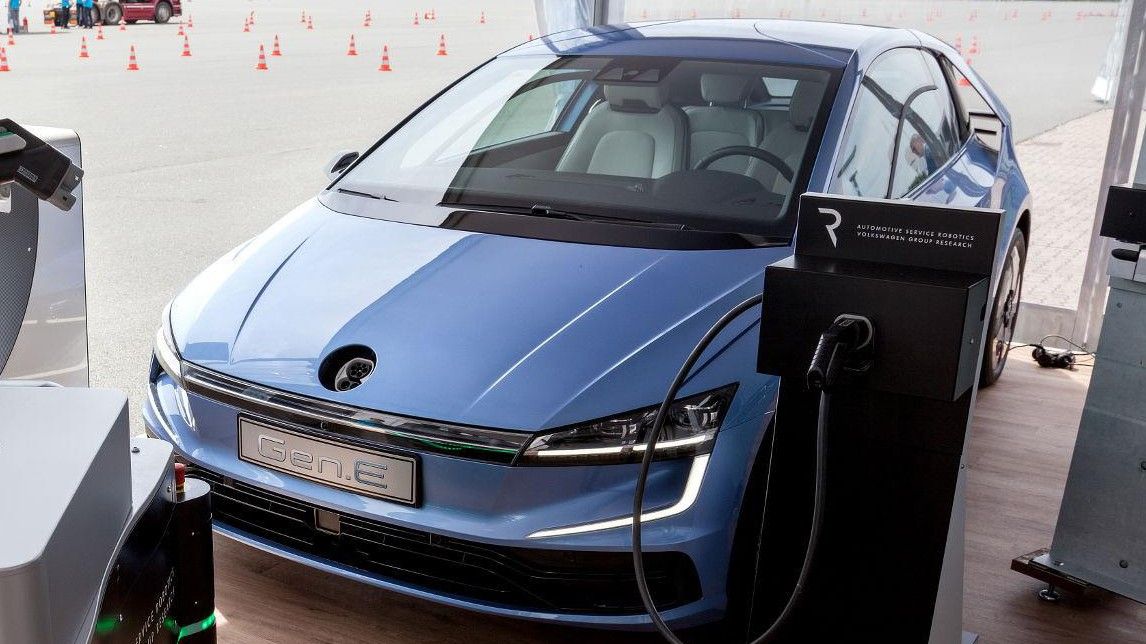 Volkswagen has pulled the wraps off a rather interesting looking concept shown for the first time at the Future Mobility Days earlier this year and we say it's a clear preview for the eighth generation Golf hatch.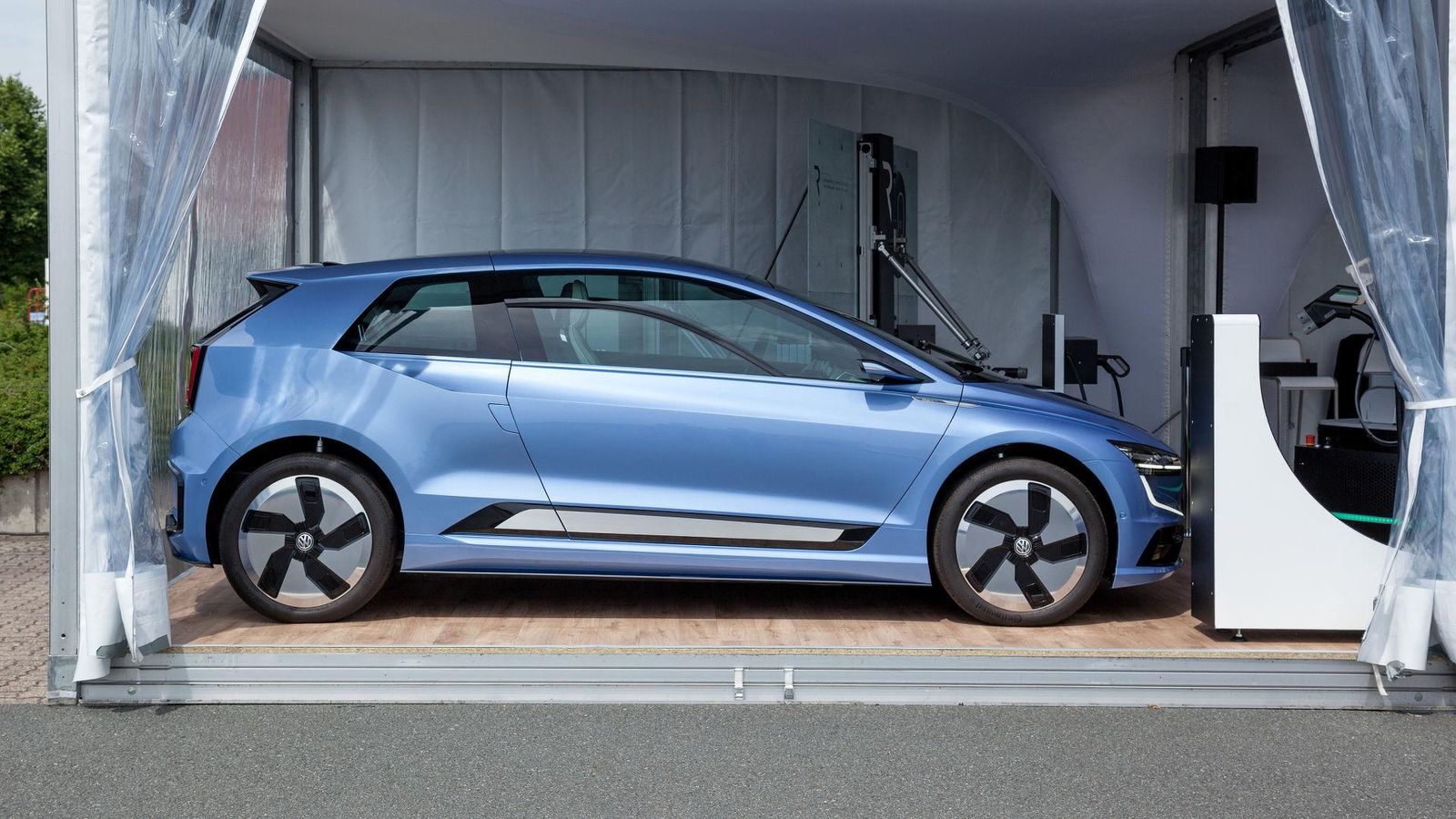 It features quite a dramatic wedge shape, flush door handles and airflow-enhancing wheels like you see on hybrids these days. But realistically, its shape looks very doable as a production car – what wouldn't make production are the split side windows and the mirrors which look too small to offer proper visibility, but unnecessarily big just to house cameras.
VW mentions nothing of the next Golf in the press blurb accompanying Gen.E which strangely only has one photo, showing the car from the side. There is another shot, though, showing its very production-ready nose with its charging port located underneath the badge – it also reveals the name.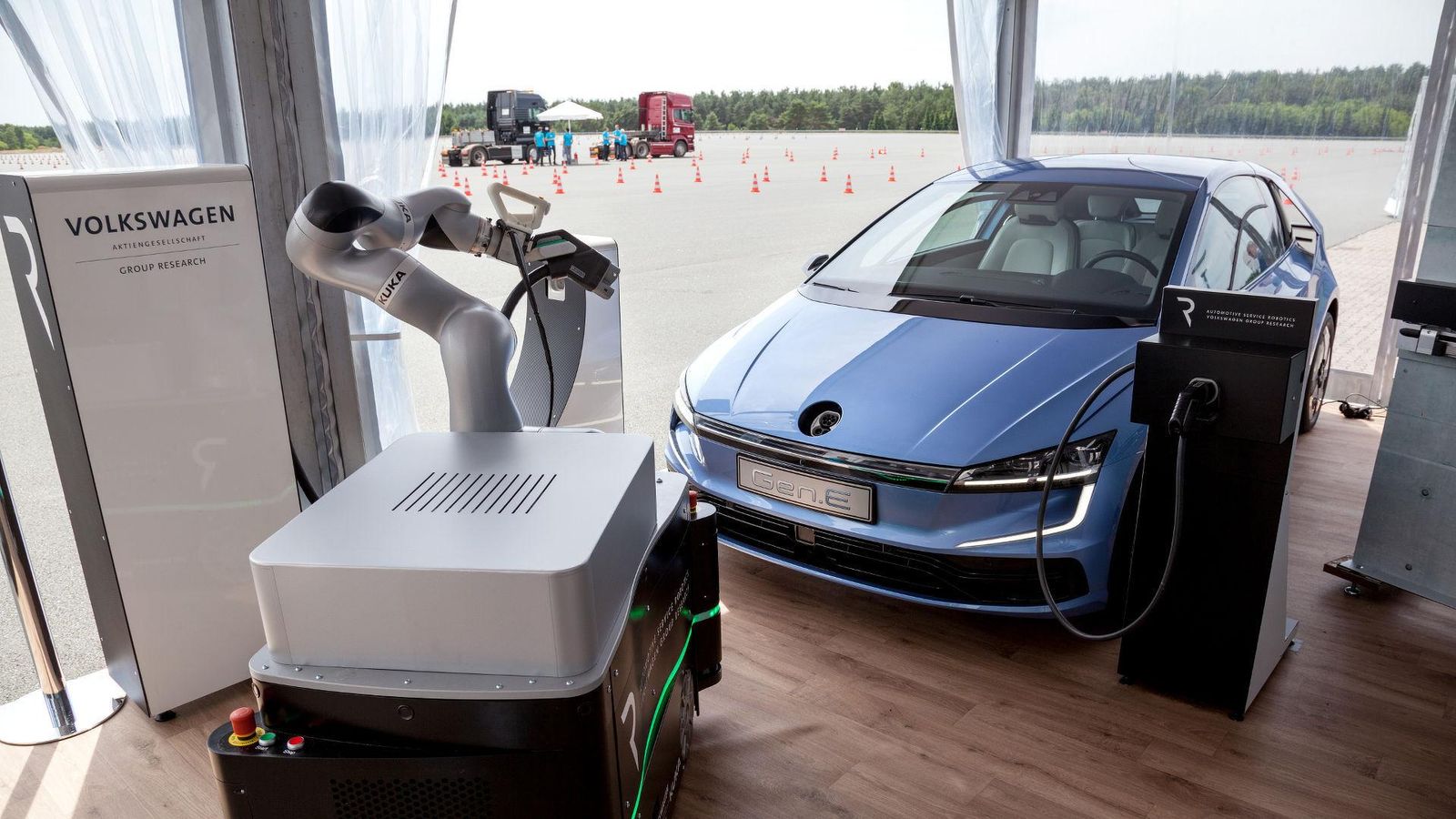 In fact, the automaker doesn't even mention the concept's name in the release, beating about the bush saying nothing; we have no idea what "innovations safeguard the future of our company and they are the focus of our attention," (the words of Head of Research Axel Heinrich) means. To us it sounds like they're desperately trying to keep you from making the connection that this is, in fact, the next Golf.
Oh, the concept also features a robotic charging arm that probably previews a solution to spare you from having to handle and drag charging cables – kind of like that Tesla snake charger; VW has already shown this – see it in action in the attached video.