We've already seen photos of the next-gen Polo, yet VW insists on keeping it hidden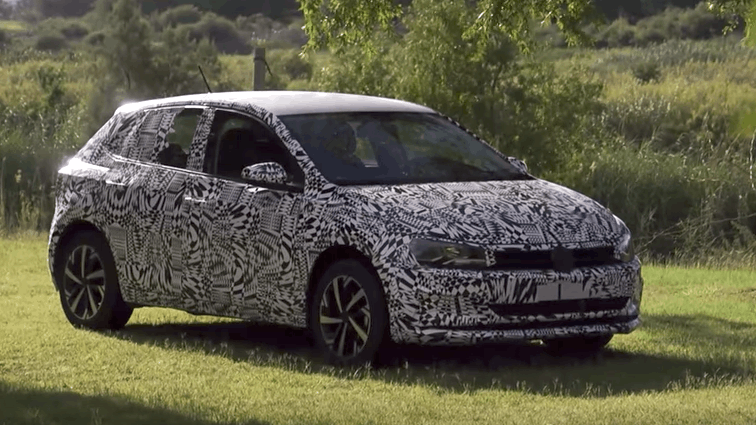 Volkswagen has released a video featuring its all-new Polo which is set to be fully unveiled at the Frankfurt motor show this September. The car in the video is all covered up with psychedelic camo, but that hardly bothers us because a) we've already seen what it looks like and b) it's really nothing to write home about in terms of design.
It is immediately apparent that it has grown in size, but it otherwise looks like every other current VW hatch. On the inside is where its evolution will be more noticeable, as it's expected to mirror the look of VW's latest models – it may even get the full digital gauge cluster from the Tiguan, Passat and more recently the Golf.
Last week VW also published a similar video featuring a camouflaged version of the T-Roc crossover, a model we've yet again seen sans camo in leaked unofficial photos.