VW T-Roc Cabriolet drops its top to draw attention
Topless T-Roc is ready for the sun
Since Volkswagen axed the Eos, the Golf Cabriolet and, more recently, the Beetle Cabriolet, this left space in its lineup for a small convertible.
Factor in the crossover craze that has been sweeping the world and you don't have to do a lot of extrapolating to get to the T-Roc Cabriolet - it is now VW's only drop top (of any size).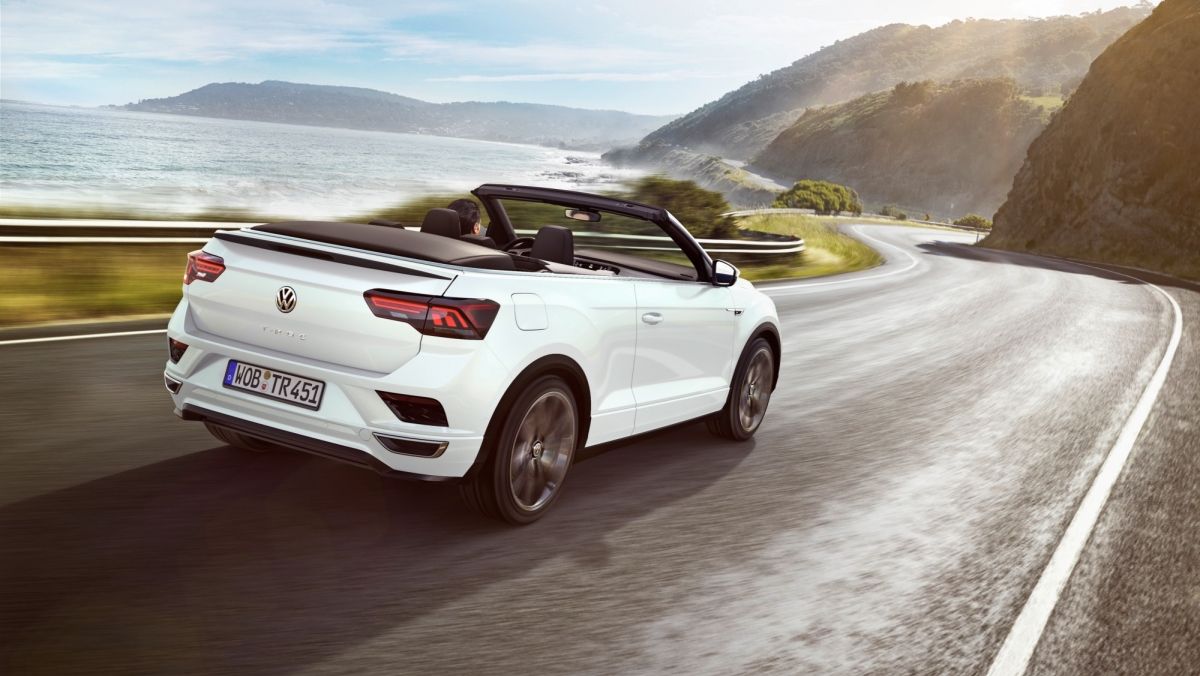 It may be a two-door, but the T-Roc Cabriolet is actually 36 mm longer than the regular five-door crossover, but, as you can imagine, it's nowhere near as practical. Trunk volume is down from 445 liters to 284 liters and it becomes even smaller with the roof down (it shrinks by an additional 161 liters), plus the rear seat is not really usable to carry people - Volkswagen completely omits to say anything about it in the official press blurb, even in the section where it specifically touts the T-Roc Cabriolet's practical attributes.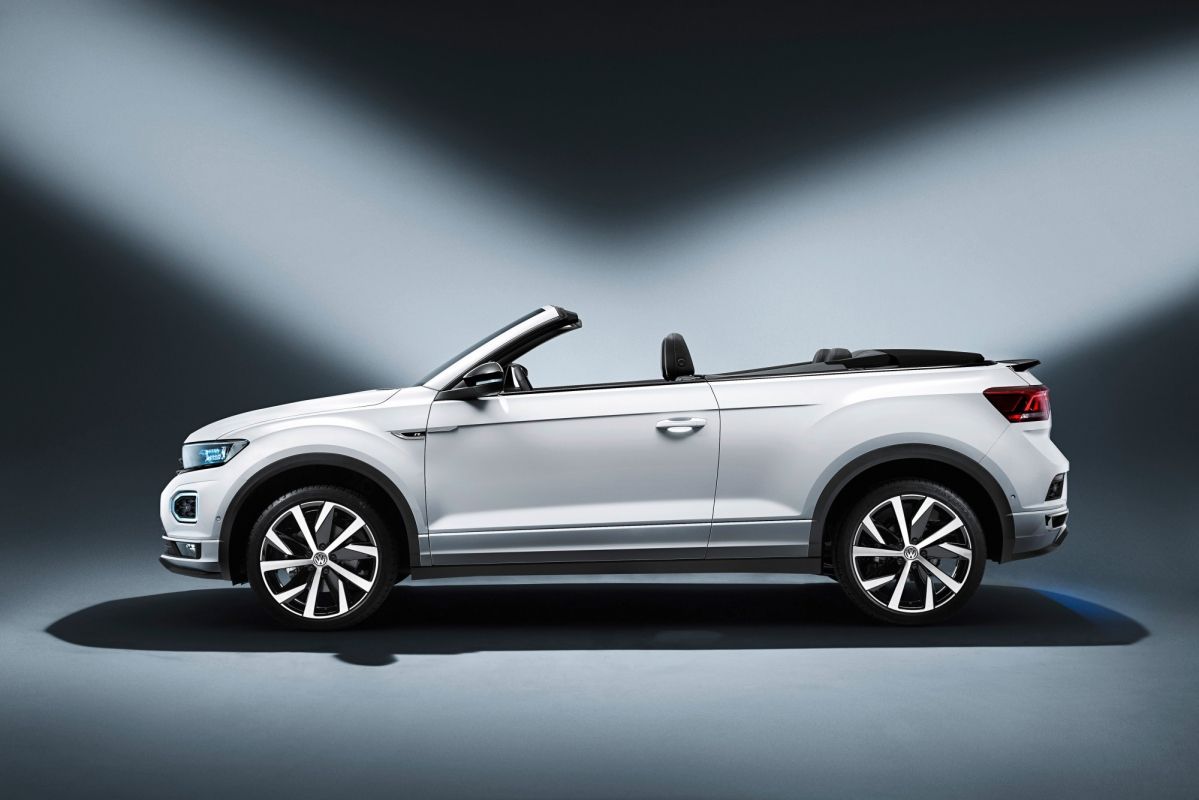 At least the top itself is quick to rise and retract - all it takes is 9 seconds and it can be operated at speeds of up to 30 km/h or 19 mph. Once down, you are greeted by endless headroom and plenty of fresh air, a sensation not normally associated with high-riding crossovers (of any size).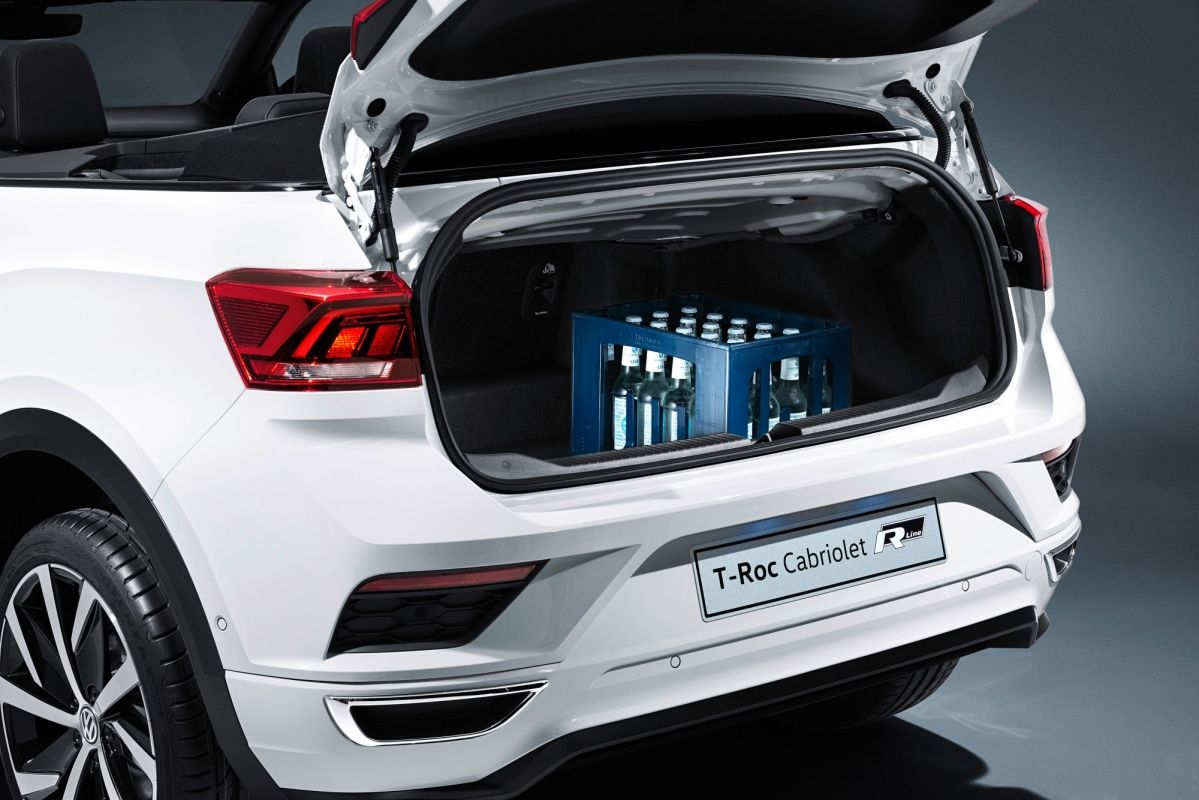 VW offers a wide range of engines for the regular T-Roc, as well as all-wheel drive, yet the T-Roc Cabriolet only comes with two turbo gasoline engines and only front-wheel drive. The first is the 1.0-liter TSI three-cylinder, with 116 hp, mated exclusively to a six-speed manual gearbox. The second is the peppier 1.5-liter TSI four-pot, with 148 hp that as standard comes with a six-speed stick shift, but buyers can opt for a seven-speed DSG dual-clutch automatic at extra cost.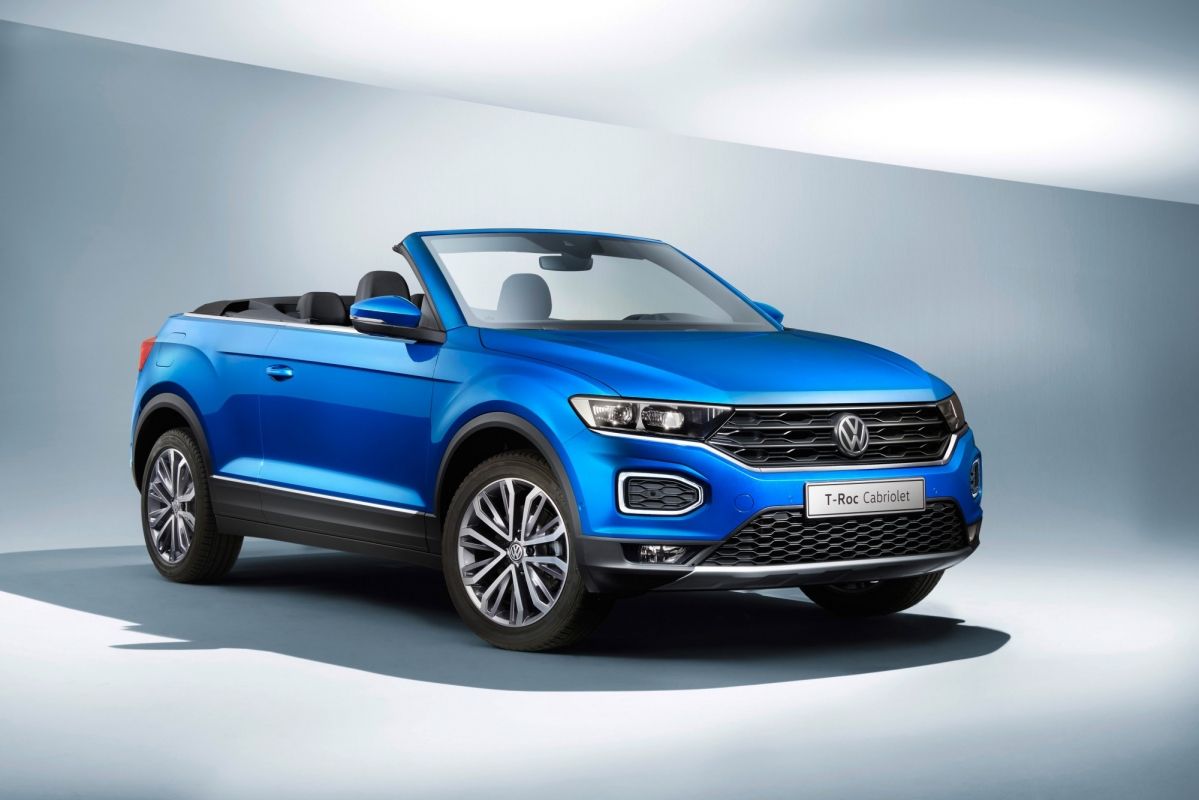 Two distinct styling packs will be made available for the convertible T-Roc. The first is called Style and it boasts four available interior themes, ambient lighting as standard, as well as 17-inch rims that come with a lacquered finish; also available for this pack (at extra cost) are two leather packs. The second is R-Line and it gives the T-Roc Cabriolet a sporty makeover that's not only cosmetic since it also features "sports-tuned running gear."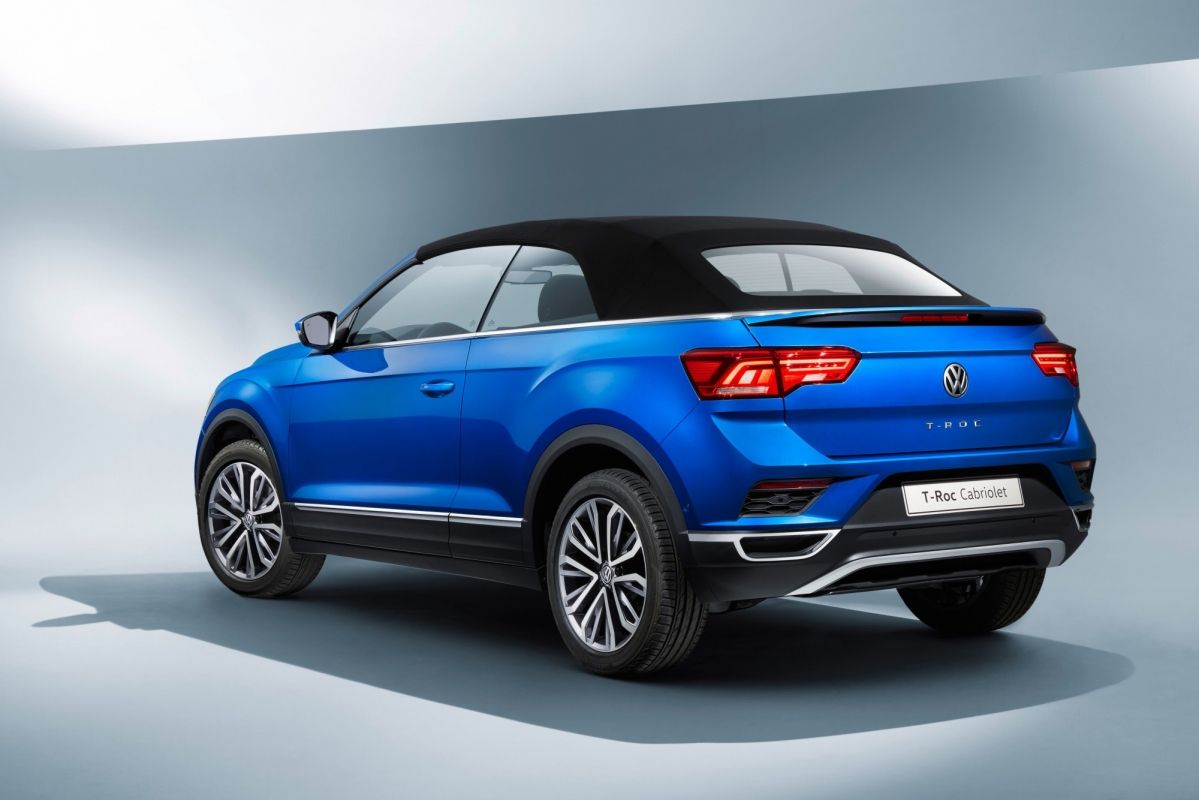 VW has announced the T-Roc will have its public debut at the 2019 Frankfurt motor show in mid-September and that it will go on sale in the spring of 2020.