VW T-Roc R first spy shots
The sports version of the smallest VW SUV might not even make to production
Our sources tell us that the VW T-Roc R will not make it to production. It is another victim of the Dieselgate scandal.
Yes, even if under the bonnet of this test car caught in these images on the Nurburgring there is a petrol engine, the Dieselgate scandal is to blame for its early demise.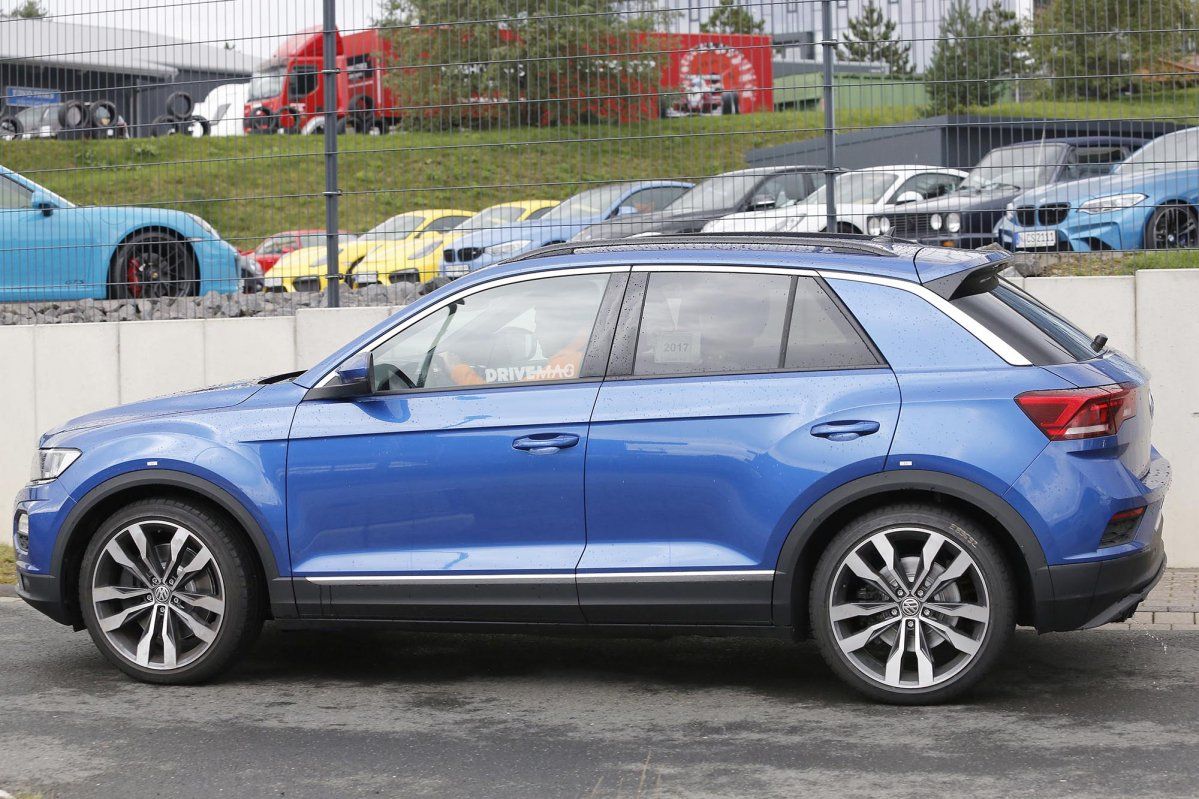 The T-Roc R sports big alloys and plastic body kit
VW bosses are expected to shelve plans for more sports variants of their cars in order to concentrate resources on developing electric and hybrid cars, which are seen as the future of the automotive industry.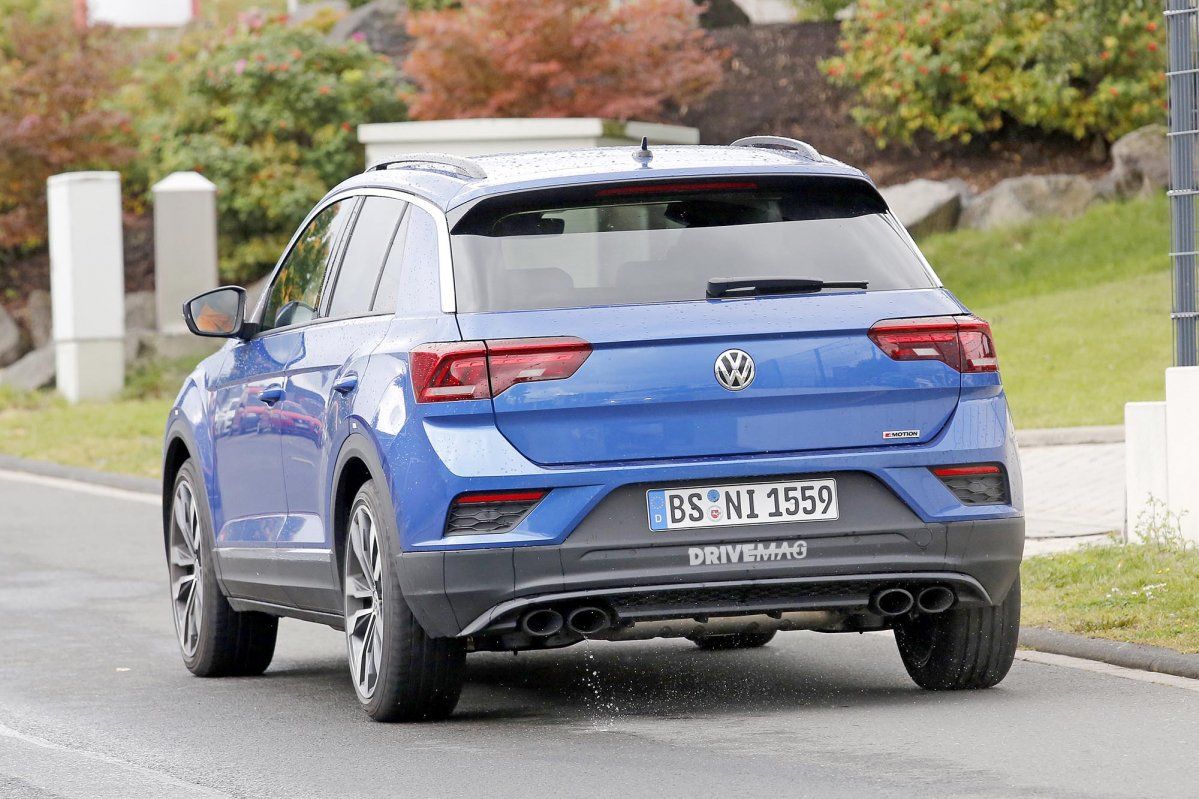 The rear of the car sports four tailpipes
However, the engineers behind the R version of the T-Roc, that looks, as we can all see, ready for production, are still hoping to get the green light for their car. If this will be the case, expect the T-Roc "R" to get a lowered chassis, bigger wheels, and some sportier exterior details. Plus, of course, the Golf R's 400 or 420-hp four-cylinder engine under the bonnet.
We have all the details regarding the VW T-Roc, including prices.