VW teases FWD-only T-Cross baby SUV
Small on the outside, bigger on the inside
VW's SUV offensive doesn't seem to be slowing down anytime soon, as we are only weeks away from the world debut of the all-new 2019 T-Cross.
To sweeten the wait until the world debut at the Paris Motor Show (October 2-14), Volkswagen has released the first official design sketch of the T-Cross. The image reveals a muscular design with taillights that span the entire width of the car, bulged wheel arches, an extended roof spoiler, and an aggressive-looking rear bumper.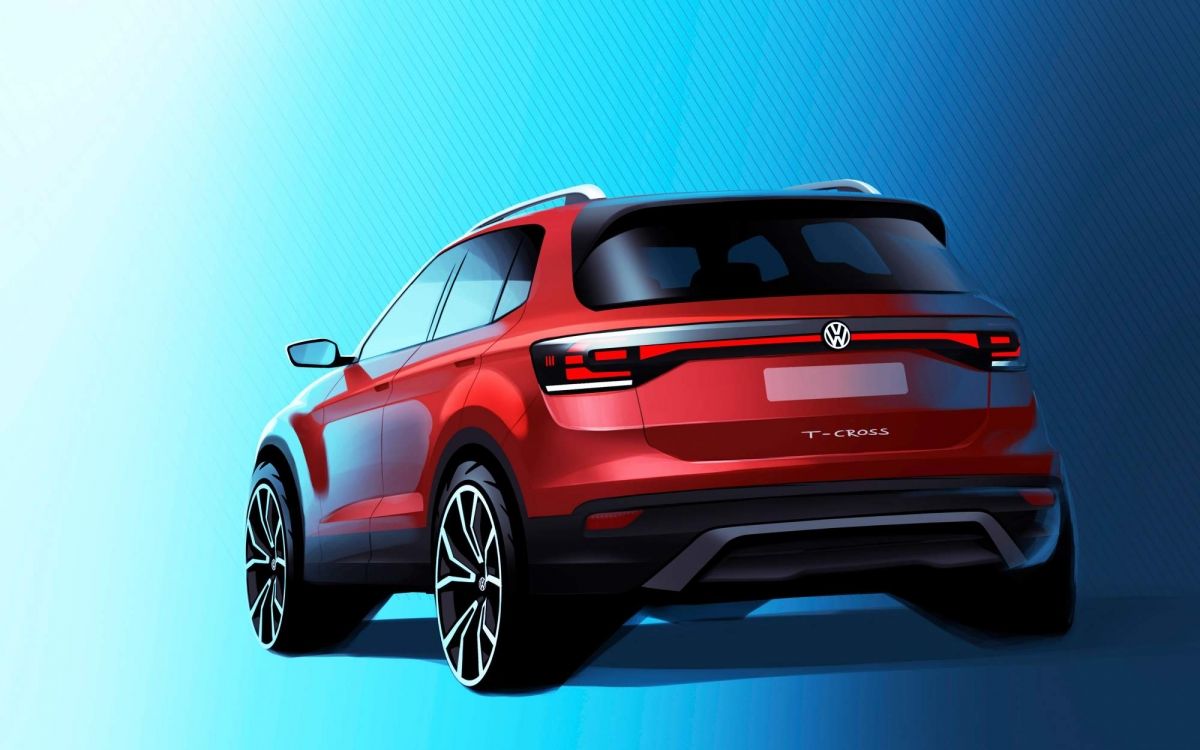 However, the spy shots we've seen not that long ago revealed a much more bland-looking T-Cross than the official rendering would have you believe.
Positioned underneath the T-Roc, the T-Cross will be VW's smallest SUV, but that doesn't mean it will be cramped inside. The 4,107-mm (161.7-in) long SUV is said to offer an "innovative spacious passenger compartment" and "maximum flexibility."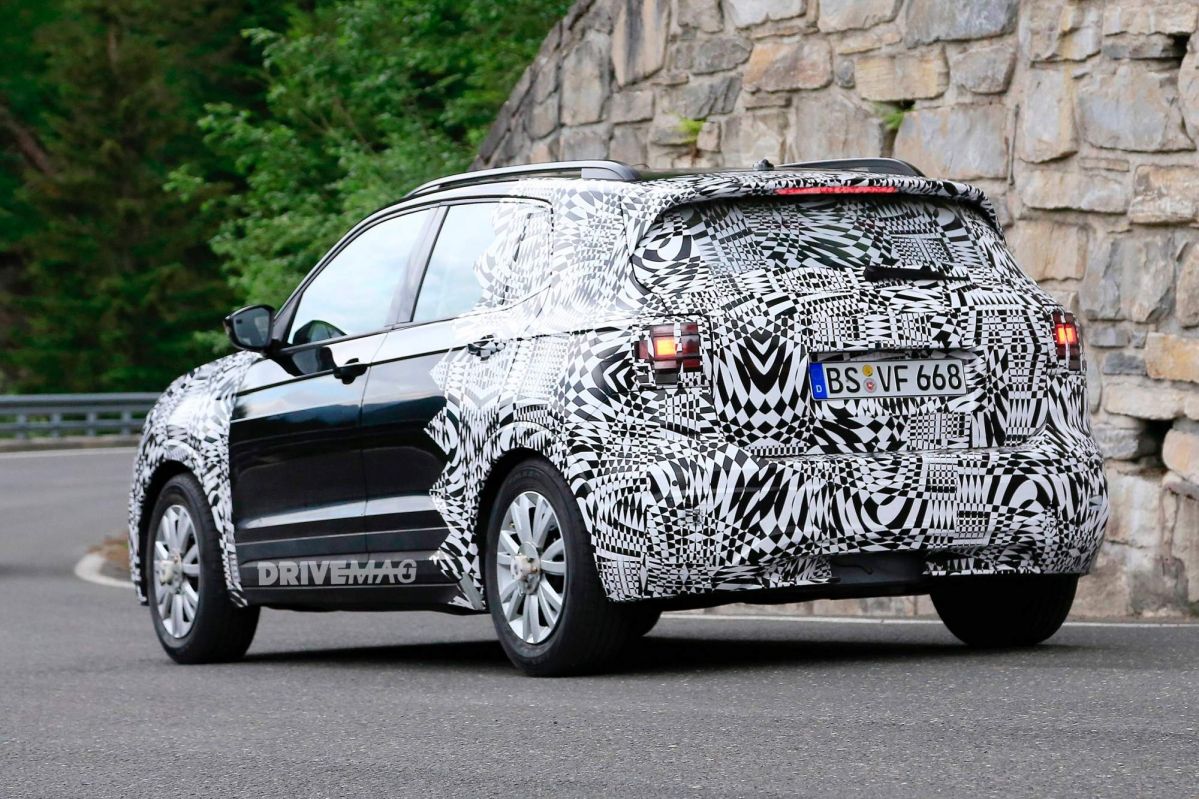 That will be made possible by the efficient packaging of the MQB architecture. For example, the T-Cross' back seat can be adjusted lengthwise to maximize either knee room or luggage capacity. The T-Cross will only be available with front-wheel drive, and that helps VW maximize interior room as well.
VW says the modular transverse matrix (MQB) will also have a positive influence on safety, with the T-Cross billed as "one of the safest vehicles of its class," thanks to "excellent crash properties and a large spectrum of assistance systems." Standard features include Front Assist (ambient traffic monitoring system) and Lane Assist (lane departure warning system).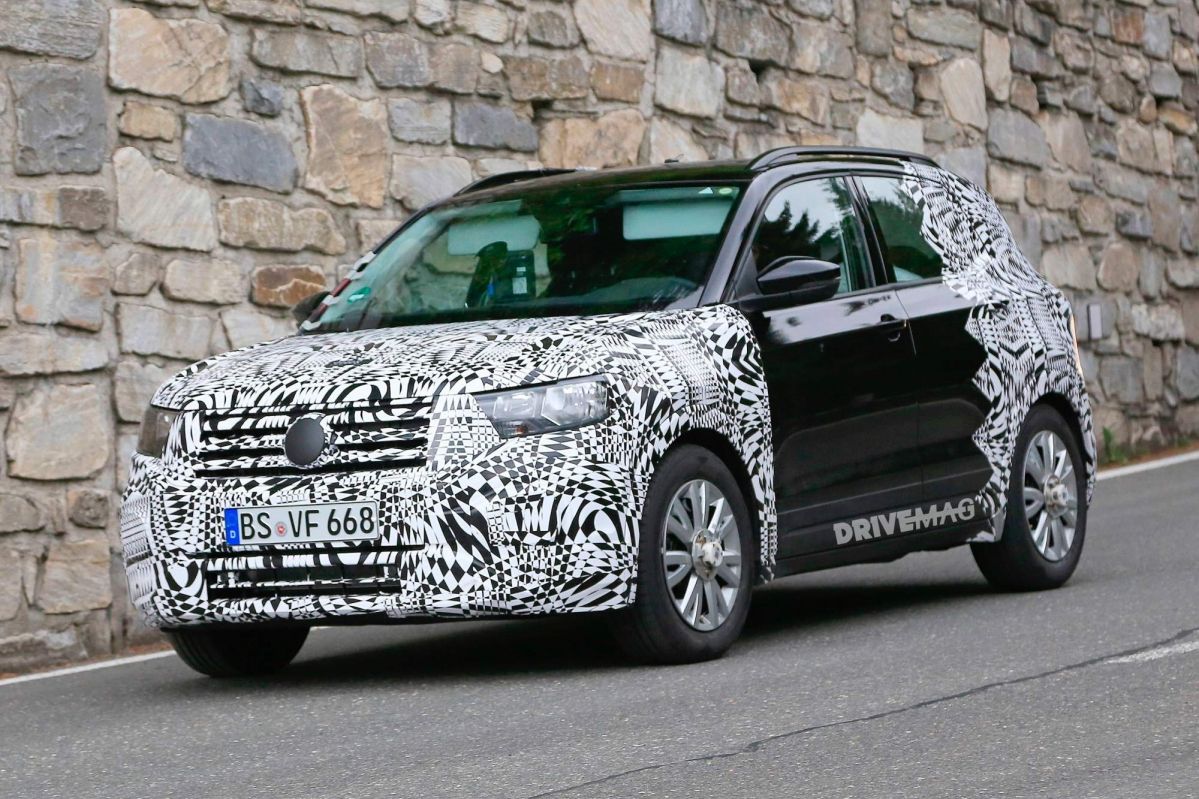 The 2019 T-Cross will be the fifth SUV in Volkswagen's European lineup, following the T-Roc, Tiguan, Tiguan Allspace, and Touareg. However, it won't be exclusive to Europe, with VW planning to offer it in China and South America too.