VW Touareg 2018, the First Spy Shots in the Snow
The next generation VW Touareg is being put through its paces close to the Arctic Circle
The third generation of the Volkswagen Touareg is getting ready for on official unveiling in 2017, and spy photographers have caught a pre-production prototype while testing in the northern parts of Sweden.

As you can see, Volkswagen decided that only the front and the rear of the car are worthy of staying camouflaged, while the rest of the vehicle is apparently ready for prime time. Considering that the 2018 Touareg will not exactly feature a groundbreaking design, you shouldn't worry too much about the bits that are still covered.

The interior remains a mystery for now, but there shouldn't be too many surprises compared to the rest of the current Volkswagen line-up. Expect a new infotainment system, more semi-autonomous features, and a very Teutonic cockpit design.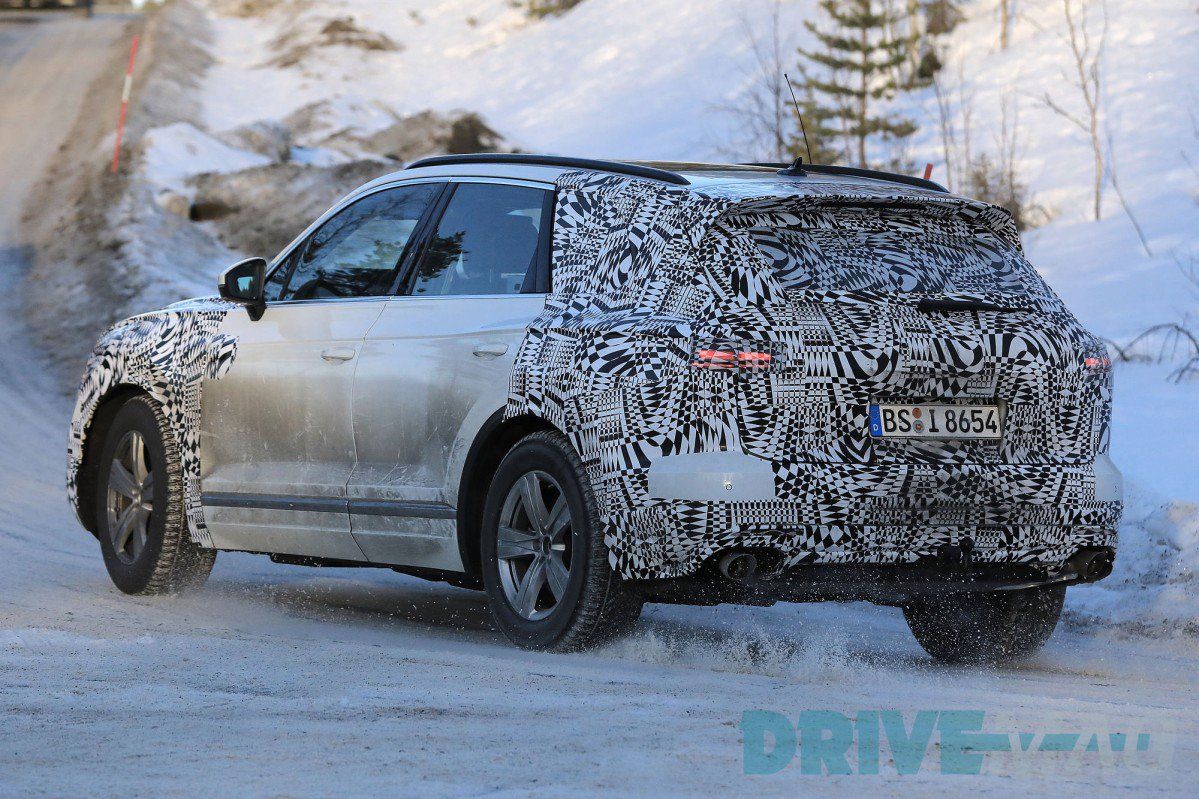 Despite being slightly larger, the 2018 Touareg will weigh significantly less than the current model, mainly thanks to its aluminium-intensive MLB Evo platform, shared with the latest Audi Q7, the Bentley Bentayga and the upcoming 2018 Porsche Cayenne and 2018 Lamborghini Urus.

Engine-wise, you should expect more hybrid and plug-in hybrid versions, while an all-electric variant later on in the production cycle isn't out of the question either. Fans of diesel shouldn't worry because the new Touareg will also feature oil-burners, but obviously not on the U.S. market. The model should be unveiled sometime close to the 2017 Frankfurt Motor Show, while a previewing concept car could go official as early as the Geneva Motor Show.