VW Type 2 bus buried for decades as tornado shelter recently dug up
It was buried in 1983 in Oklahoma and it's still surprisingly intact
Oklahoma is well known for its tornado problem so locals have always been creative when it comes to constructing tornado shelters. Some, however, didn't construct anything at all and as was the case here, they just found something sturdy and put it underground.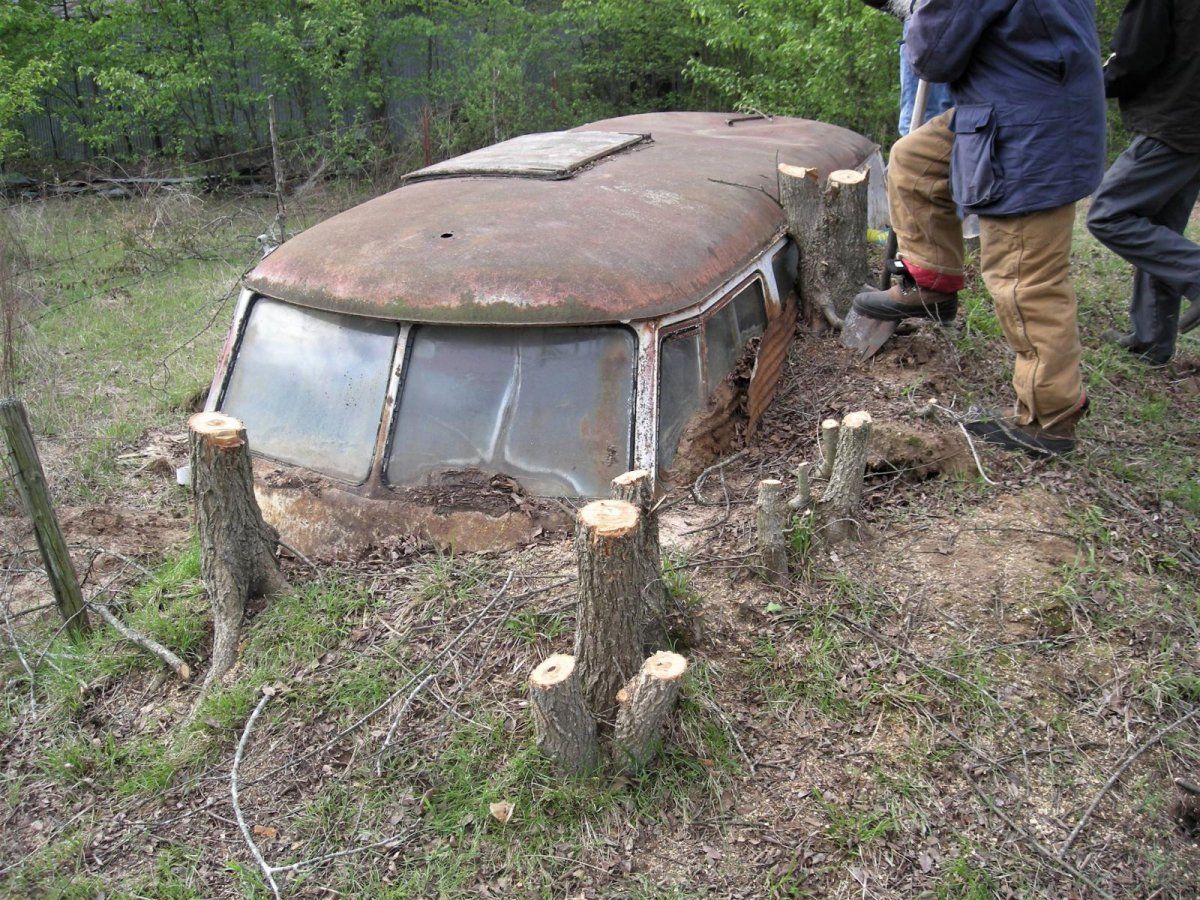 This 1960s VW Type 2 (SO-23, a highly sought-after model among bus aficionados) was partly put below ground back in 1983 and it's been in the ground south of Stidham since then. But according to this post on TheSamba.com, it was recently dug up by a VW bus enthusiast looking for a project - he goes by Dewayne on the forums.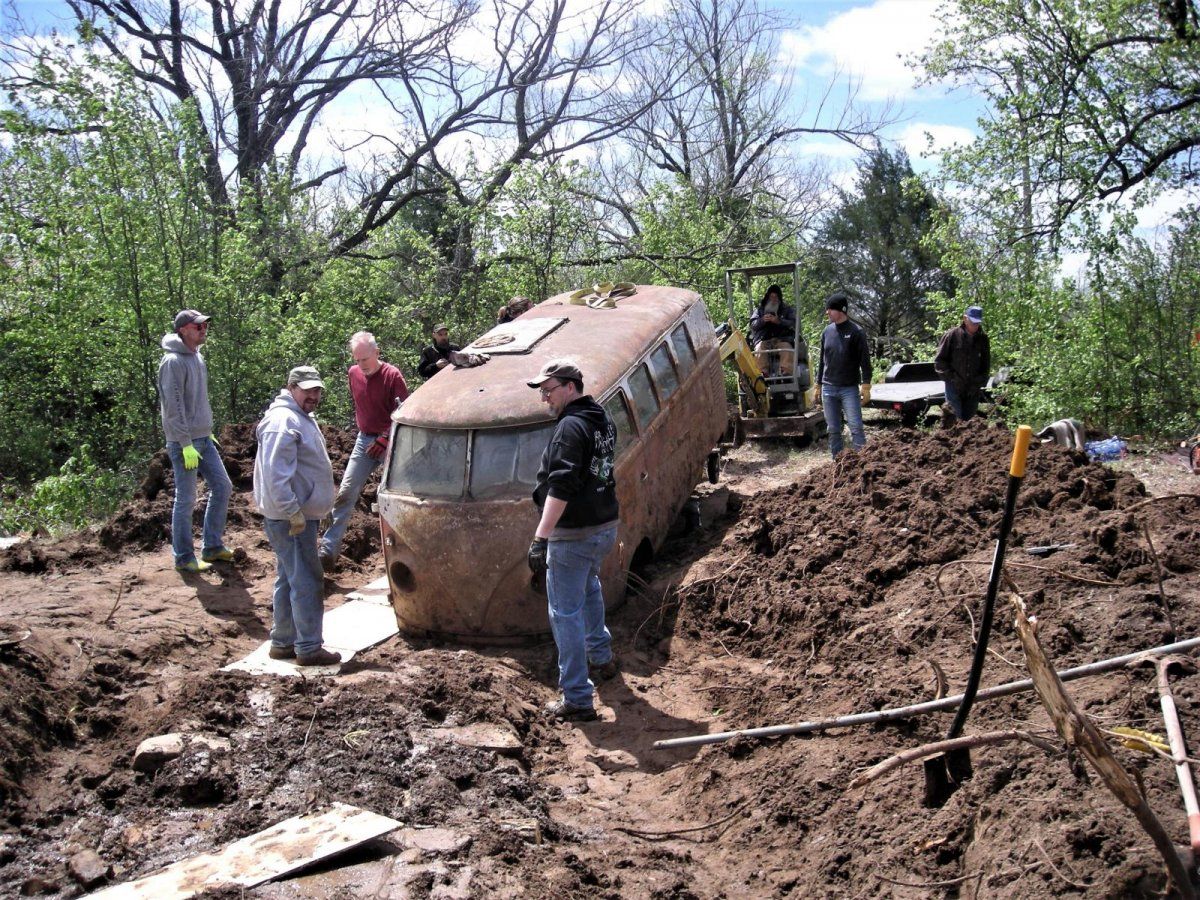 So after he persuaded the brother of the owner whom he previously failed to convince to sell him the bus, he enlisted the help of a dozen people who helped dig it out and cut all of the trees that had entangled it in their roots - they even had to destroy a mole's subterranean home in the process, as well.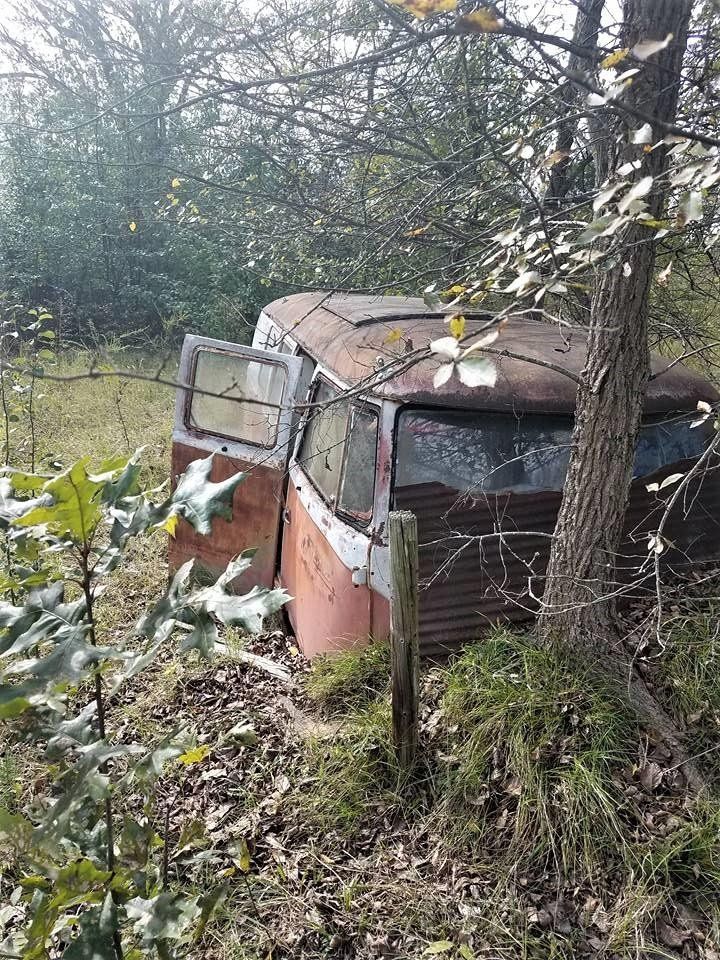 Now, having spent over two decades in half-covered by earth, it could have turned into an unrepairable mess - but after it was dug out, the body looked in surprisingly sturdy condition. Now the bus is on course to be restored.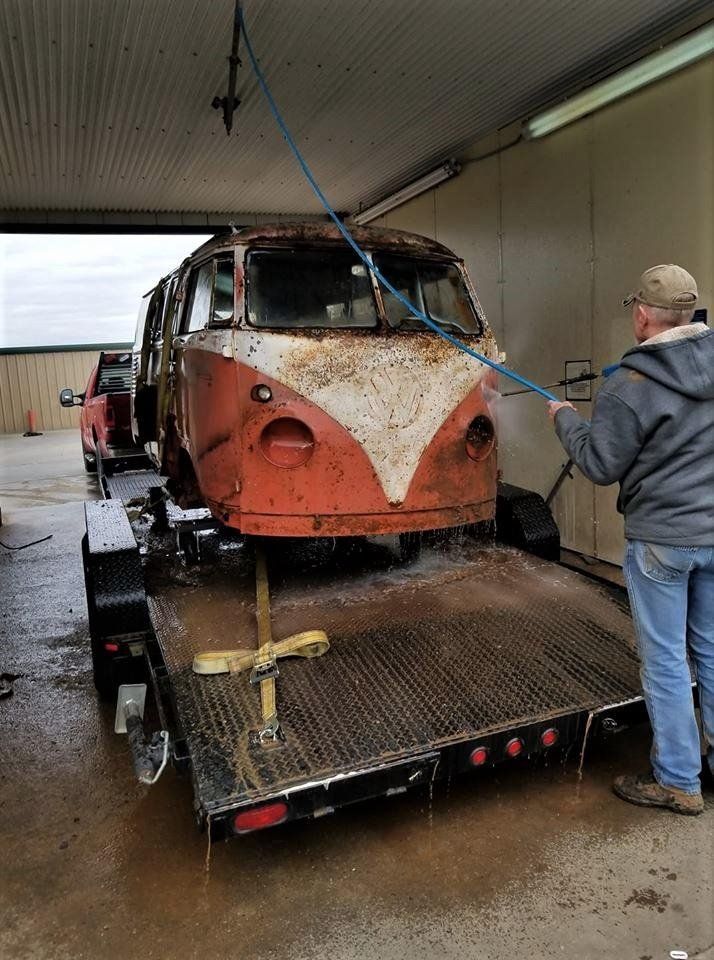 CHECK OUT: More offbeat news