VW up! GTI unveiled as spiritual successor to the original Golf GTI
It's a concept car for now, with the production version to arrive in early 2018
41 years after the debut of the original Golf GTI, Volkswagen is presenting a new GTI model that closely matches it: the up! GTI.
Scheduled to debut at this year's GTI Meet at Lake Wörthersee (May 24-27), the VW up! GTI Concept is not only similarly sized to the Golf GTI Mk1 (yes, really), but also closely matches it for performance figures.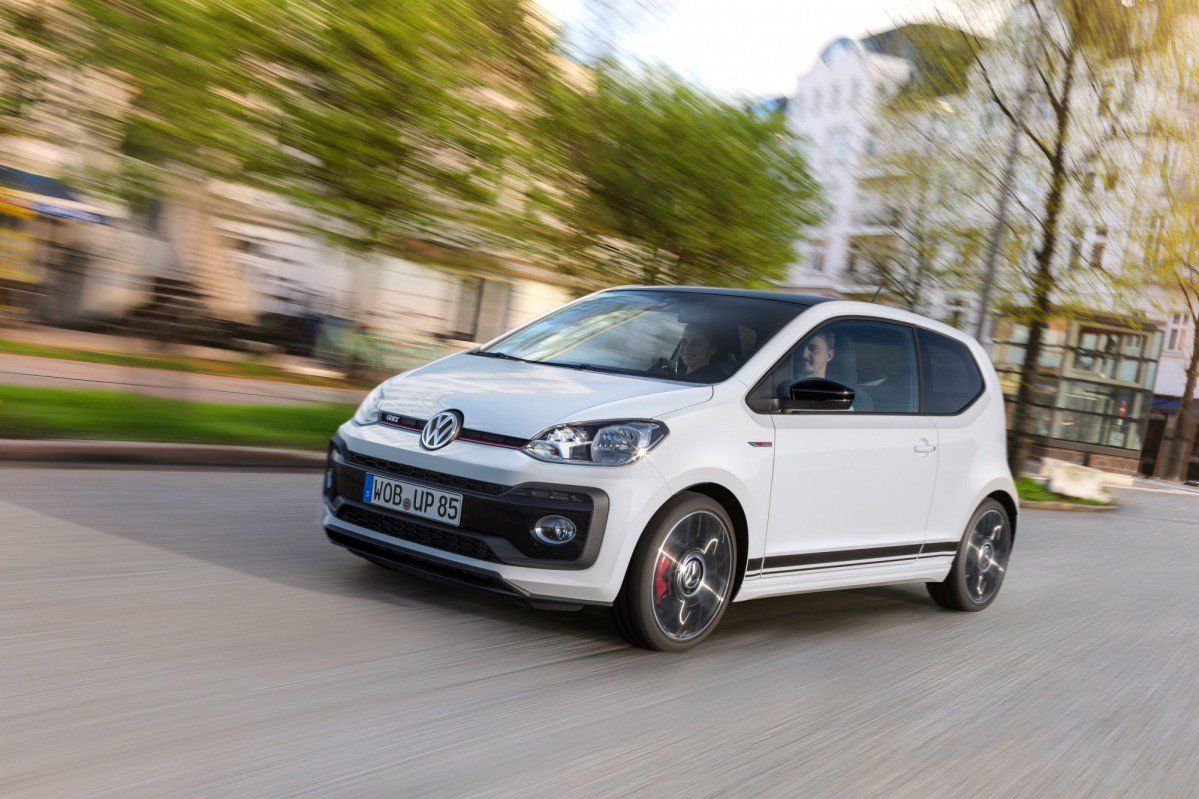 Powered by a three-cylinder 1.0-liter turbocharged gasoline engine that delivers 115 PS (114 hp) and 230 Nm (170 lb-ft), the 997-kg (2,198-lb) up! GTI hot hatch sprints from 0 to 100 km/h in 8.8 seconds and reaches a top speed of 197 km/h (122 mph).
Compare that with the 810-kg (1,786-lb) Golf GTI Mk1 whose 110 PS (109 hp) from a naturally aspirated 1.6-liter four-cylinder unit allowed it to cover the 0-100 km/h sprint in 9.0 seconds and reach a top speed of 182 km/h (113 mph).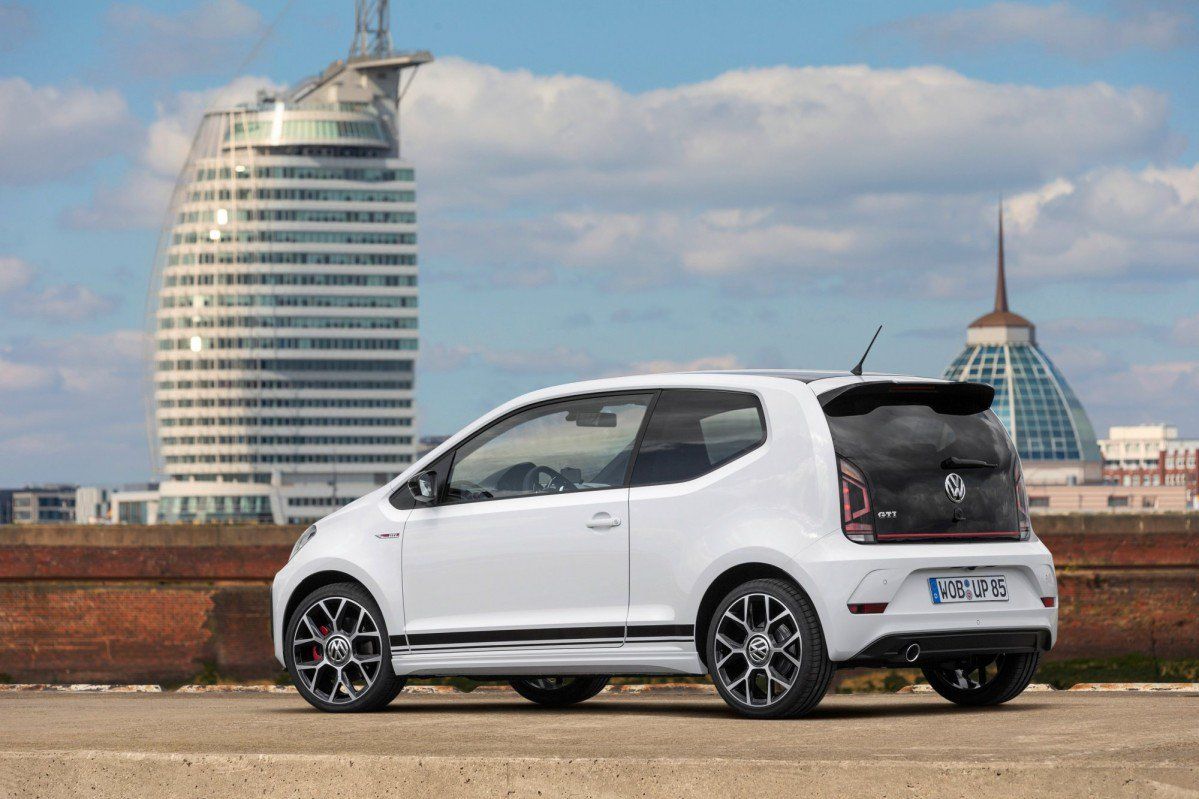 Let's hope the up! GTI will also replicate the original Golf GTI's fun-to-drive character. VW certainly says so, promising an agility "akin to that of a go-kart," but with a high level of comfort.
It definitely looks like a GTI, thanks to the red stripes, radiator grille with honeycomb pattern, 15-mm lower sports suspension, dedicated 17-inch alloy wheels, GTI badging, seat covers in "clark" tartan pattern, and GTI gear knob.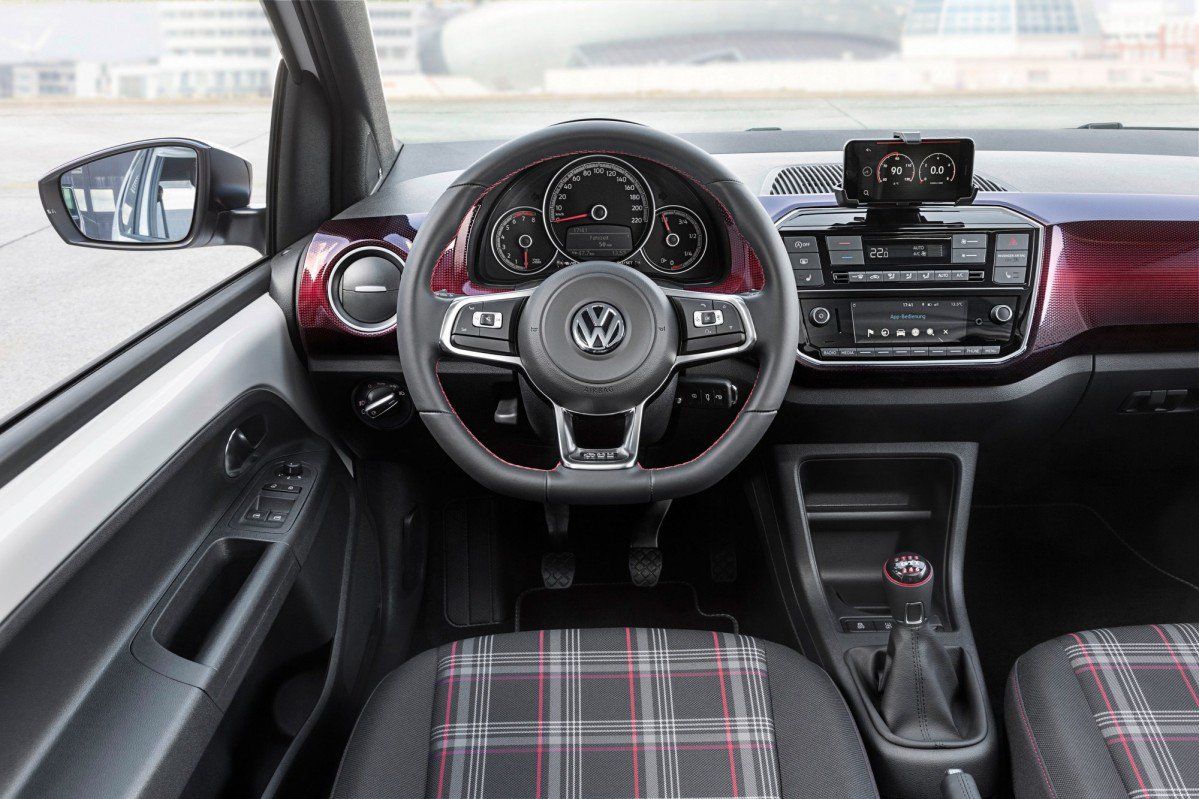 Want one already? You'll have to wait until early next year when VW will bring it to market.