Watch 2018 Honda Civic Type R become the new FWD king of the 'Ring
Honda takes sweet revenge on VW and its Golf GTI Clubsport S
Achieving the fastest Nürburgring Nordschleife lap with a front-wheel-drive car is turning into a full-blown rivalry between Honda and Volkswagen.
After VW snatched the lap record from the previous-generation Honda Civic Type R with the Golf GTI Clubsport and then shaved a further two seconds with the GTI Clubsport S, the Japanese carmaker has dealt a heavy blow to the Germans.
A development version of the all-new 2018 Honda Civic Type R has lapped the "Green Hell" in 7 minutes 43.8 seconds, making it quicker than the Clubsport S by 3.4 seconds (the VW did it in 7min47.19s). The new Type R is also faster by nearly 7 seconds compared to its razor-sharp predecessor.
On the Nürburgring's time scale, that's a lot. What's even more remarkable is that Honda achieved the lap record with a development version of the stock Type R, as opposed to the VW Golf GTI Clubsport S which is a limited-edition, track-focused model that doesn't even have rear seats.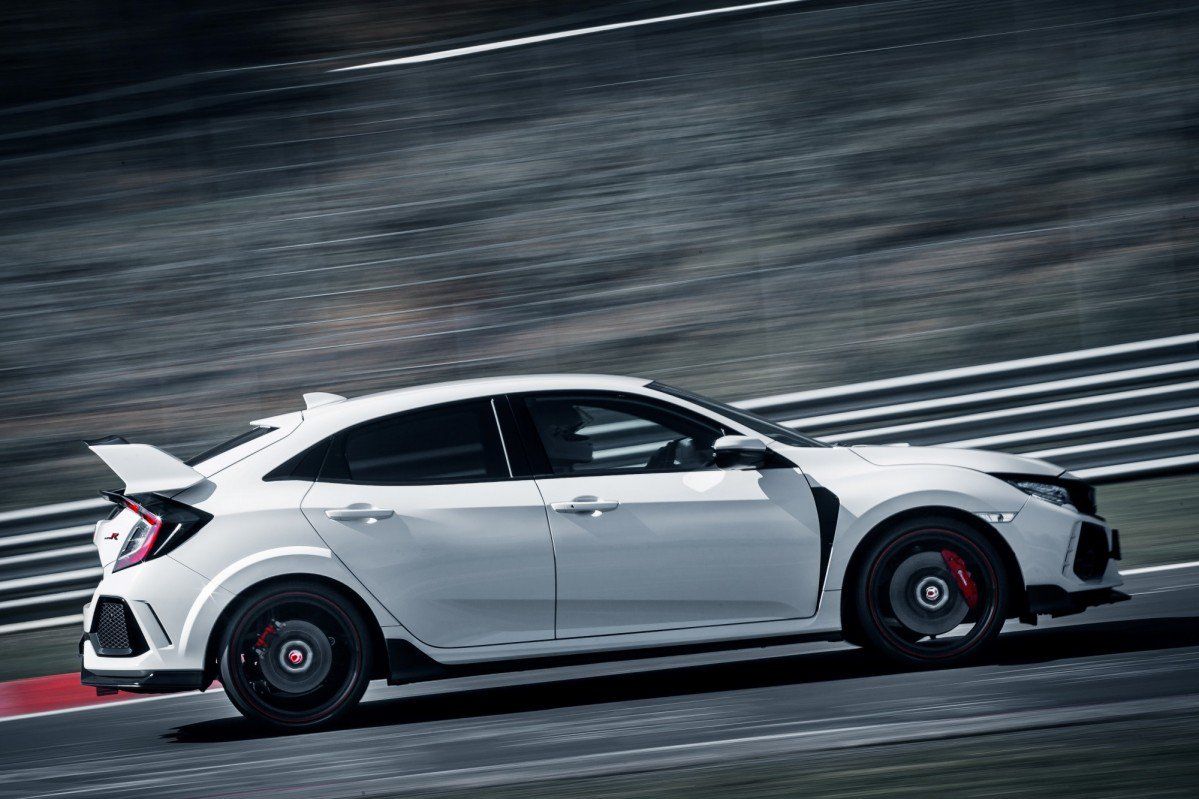 For safety reasons, however, Honda fitted the car with a full floating roll cage but claims that didn't result into additional rigidity. The added weight was offset by the temporary removal of the infotainment system and rear seats. The Type R used road legal track-focused tires.
The record lap was set on April 3, 2017, during the final phase of the Civic Type R's testing regime. The time attack took place on a dry track, "with an optimum ambient temperature for the best tire and powertrain performance," according to Honda.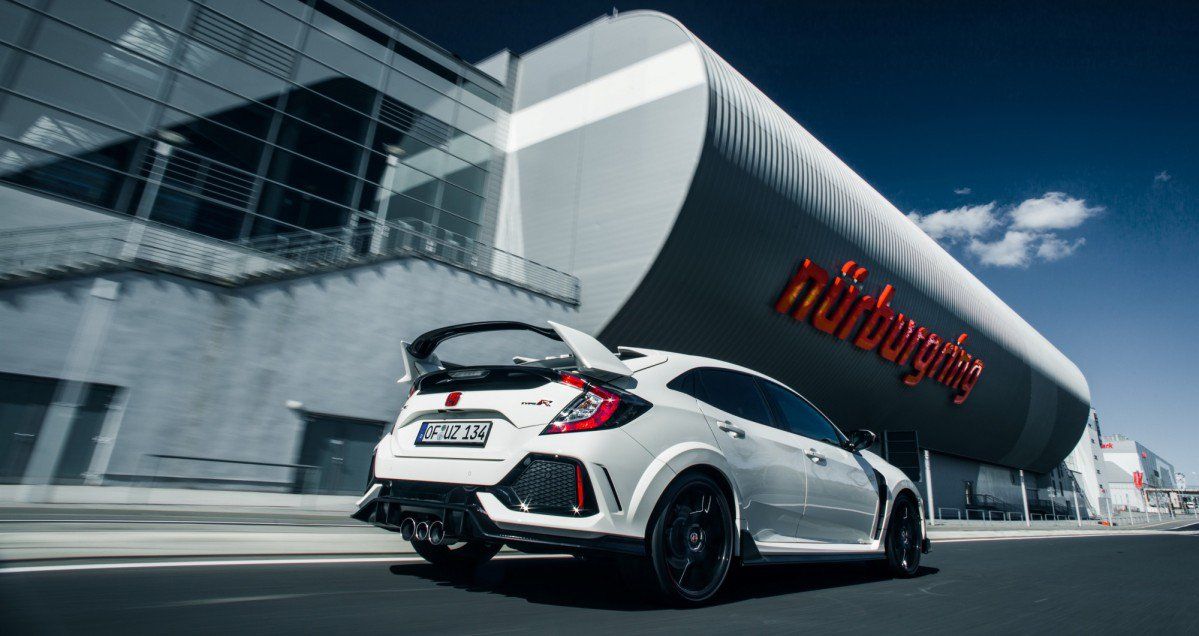 The automaker explains the 2018 Civic Type R's performance with several factors, including the new aerodynamic package that improves high-speed stability delivering "a best-in-class balance between lift and drag."
The refined 2.0-liter VTEC Turbo engine is obviously the main factor, with its peak output of 316 hp (320 PS) and maximum torque of 400 Nm (295 lb-ft) being put to good use by the six-speed manual transmission with new lower gear ratios.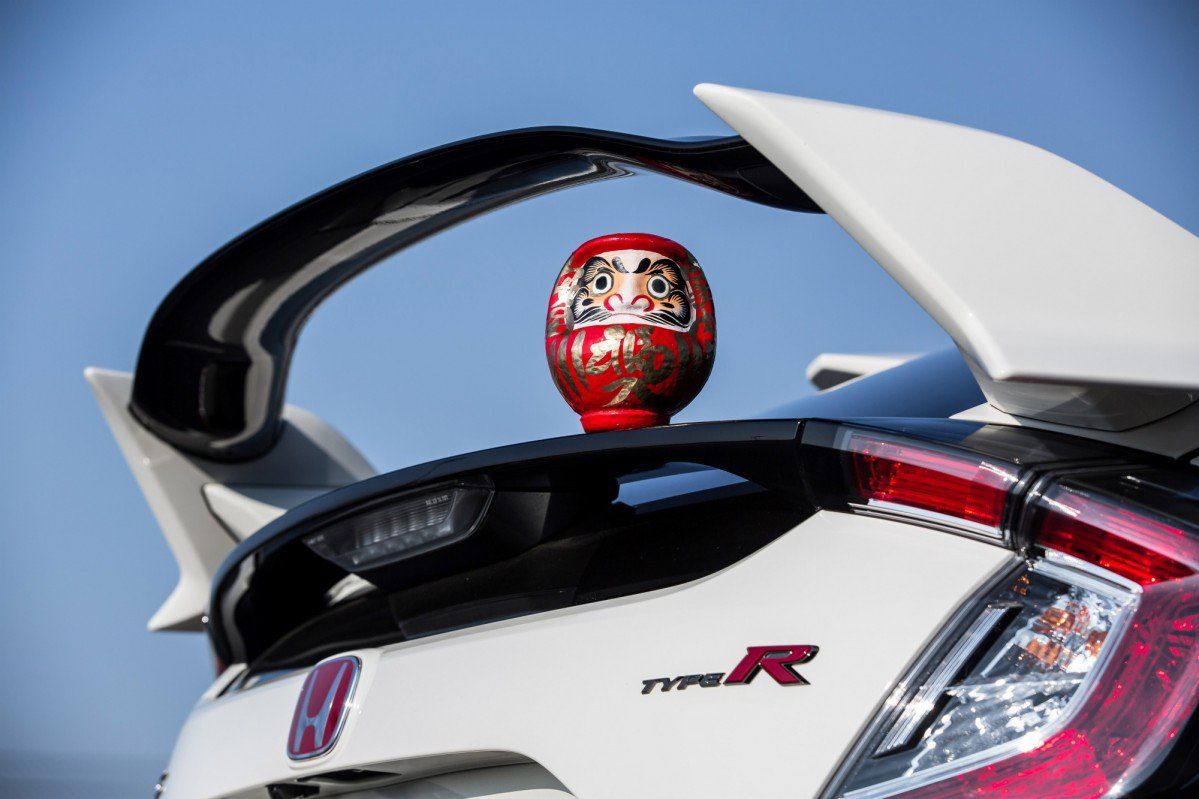 Another contributing factor is the 16 kg lighter body frame which is also more rigid by 38 percent, improving steering response and cornering stability. Finally, the new multi-link rear suspension enhances stability under braking and reduces the total roll movement of the car. That allows for later braking into corners, as the following videos documenting the record lap attest.