Watch 2018 Porsche 911 GT2 RS' 6min47.3s Nürburgring lap record
It shaved almost 5 seconds off Lamborghini Huracan Performante's time
The rumors turned out to be true: the Porsche 911 GT2 RS has lapped the Nürburgring Nordschleife in under 7 minutes.
But that was to be expected from the 700-hp supercar. What's truly impressive is the GT2 RS has gone almost 13 seconds below the 7-minute mark, completing the fastest lap in just 6 minutes and 47.3 seconds.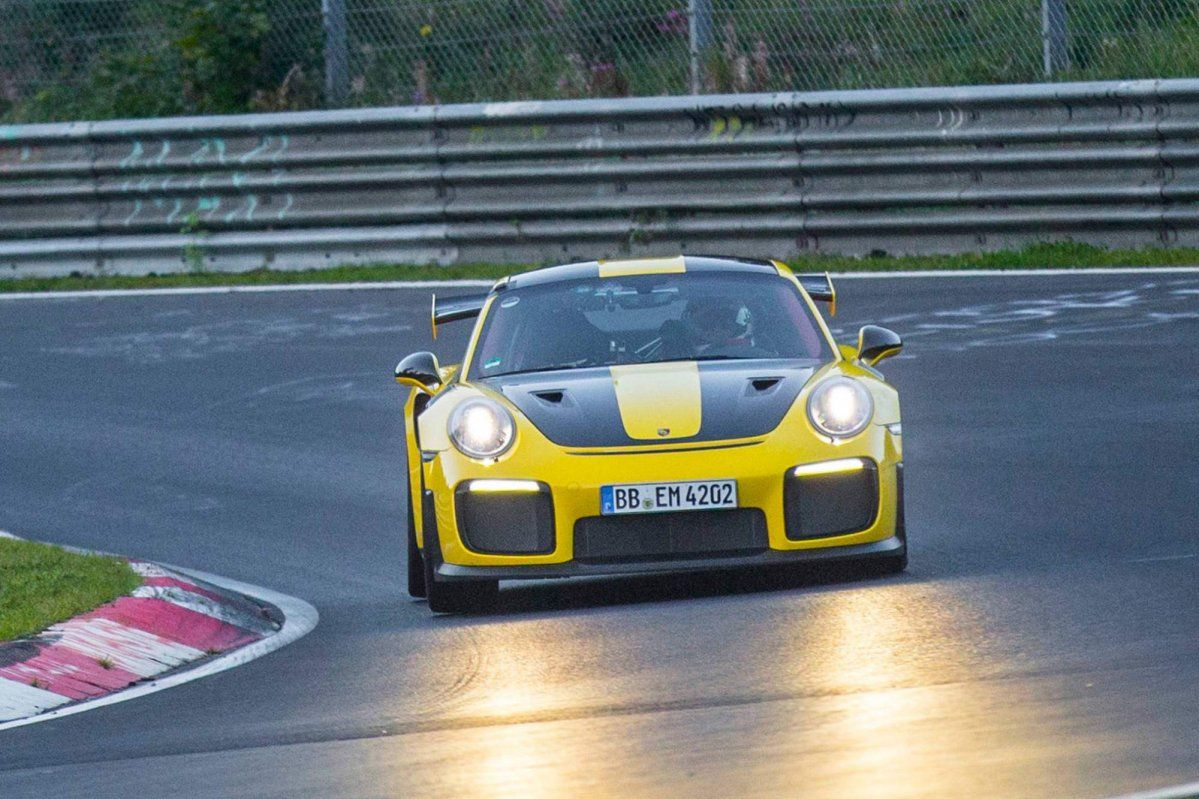 The lap time surpassed even Porsche's own expectations, as the automaker had set a target of under 7 minutes and 5 seconds at the start of the development process. That means the 911 GT2 RS has beat that goal by an impressive 17.7 seconds.
The 6min47.3s lap time set on September 20 is a new record for road-approved sports cars and makes the GT2 RS the fastest 911 ever built. It also means the 2018 911 GT2 RS is almost 5 seconds quicker than the Lamborghini Huracan Performante — a lot of time in Nürburgring Nordschleife terms.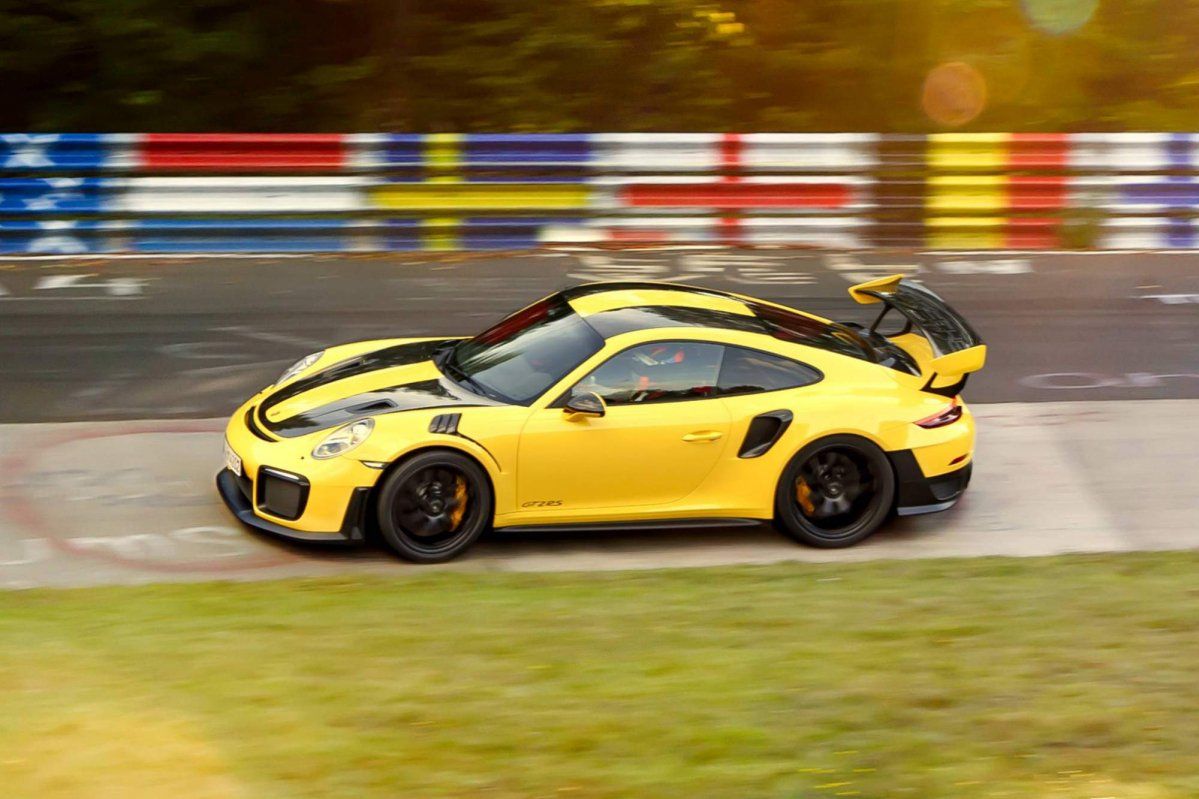 The 911 GT2 RS has also beat the time set by the Subaru WRX STI Type RA NBR Special (6:57.5), which is a time attack car. Finally, the 911 GT2 RS has proven itself quicker than the Porsche 918 Spyder (6:57).
The achievement was not a one-off, as drivers Lars Kern and Nick Tandy managed to break the previous record set by the Huracan Performante in two different cars. Shod with Michelin Pilot Cup 2 tires, both 911s finished five laps in under 6 minutes and 50 seconds, and that says a lot about the 911 GT2 RS' consistency.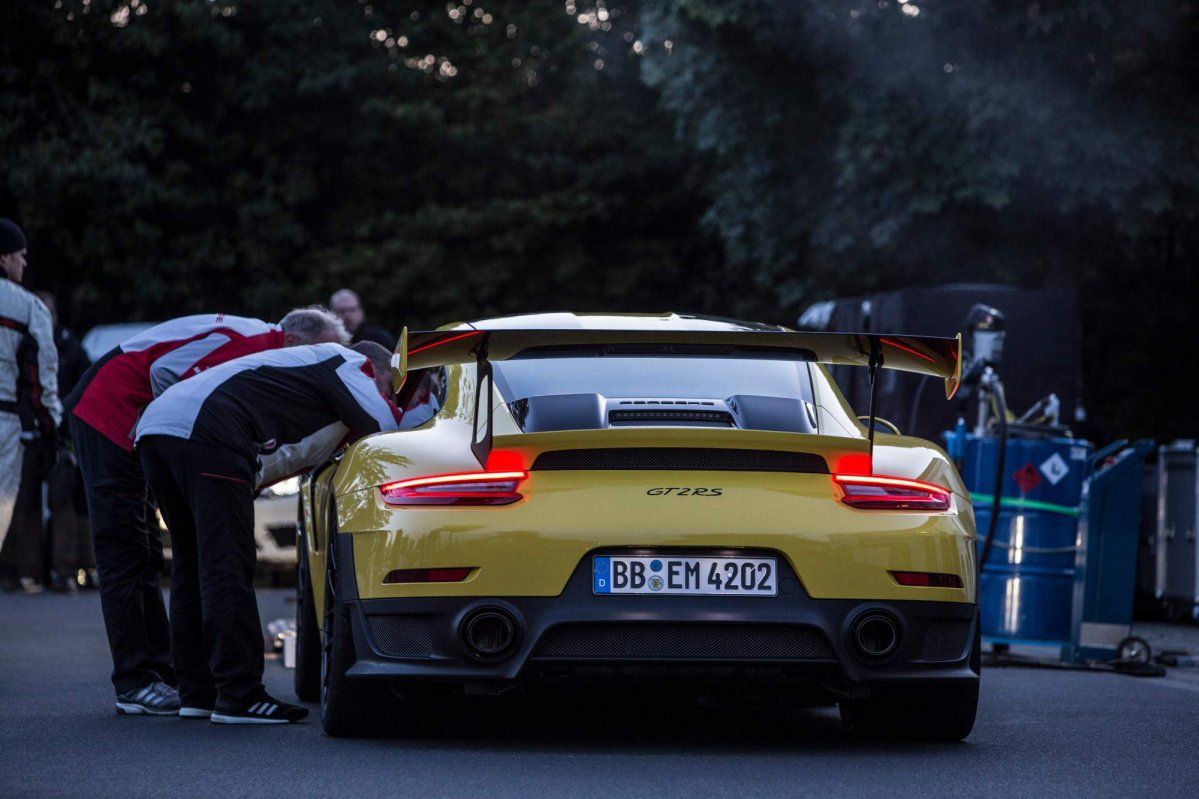 It was Porsche test driver Lars Kern who ultimately set the final record time, averaging 184.11 km/h over the 20.6-km lap.
You can watch the full onboard footage of the record lap in the following official video.
With a 6min45.9s lap, the NIO EP9 electric supercar is still quicker, but unlike the 911 GT2 RS, it's not yet road-approved.