Watch a Jeep Renegade Perform a Stoppie During Test Drive
Jeep labeled it an isolated case, but the issue was noticed on another Renegade as well
The Jeep Renegade is a quirky-looking small SUV that may have a big problem when it comes to braking, a Spanish motoring journalist discovered.
In March 2015, Pablo David Gonzalez from KM77.com test drove a front-wheel-drive Jeep Renegade with a 1.6-liter engine when he accidentally found a braking issue that may put owners in danger.
When applying the brakes hard at 84 mph (135 km/h), Gonzales was surprised to feel the car's rear wheels lift in the air. He tried repeating the trick to catch it on video (which he did), and the car did the "stoppie" again.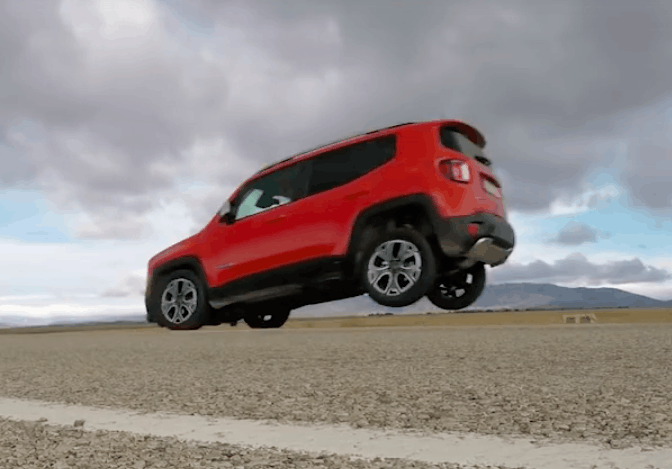 The journalist then contacted Fiat's communications director in Spain, who explained the car was a pre-production model that had been involved in an accident causing a short circuit in the ABS. As a result, the system applied brake force disproportionately to the front wheels.
Shortly after, Fiat solved the issue and gave the car to Gonzales again, who was unable to perform the maneuver again. Satisfied with the outcome, the journalist left the issue to rest. Until he drove another Jeep Renegade, that is.
More than a year after the first stoppie, in September 2016, he tested an all-wheel-drive Renegade with a 2.0-liter engine equipped with identical tires. He tried the braking maneuver again, just for old times' sake. Surprisingly, the problem was still there. However, he reckoned it was harder to perform a stoppie with the new car, which means Jeep fixed the issue to an extent. The rear wheels lifted way less than on the first car.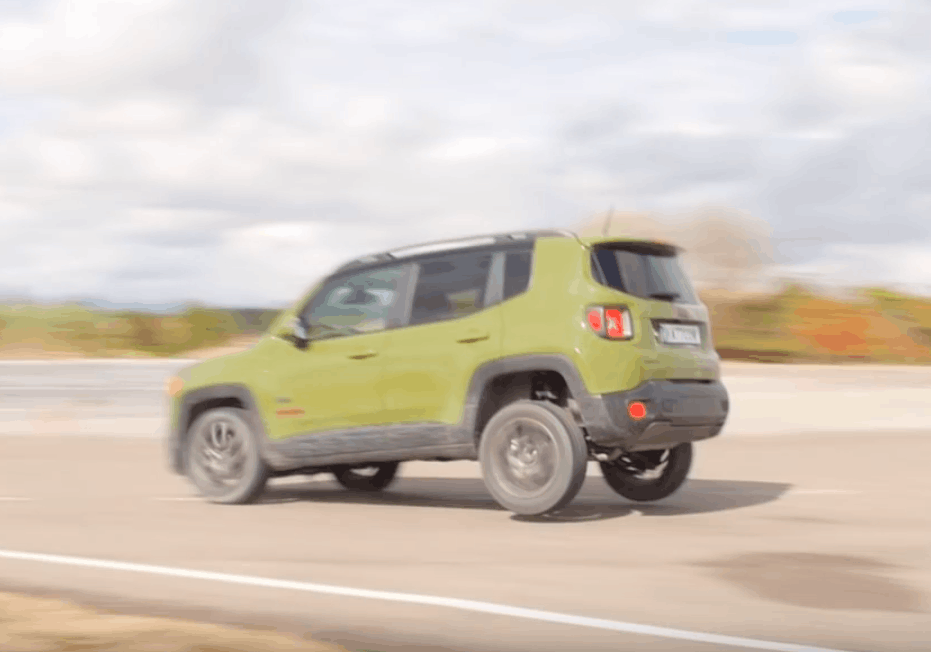 As for the first Renegade tested by Gonzales, he managed to track it down and learned it was later sold to a private buyer, despite the fact that officials claimed it was a pre-production car.
Jeep may have some explaining to do in this case. In a statement sent to MotorTrend, the company said "The Jeep Renegade, which features Electronic Roll Mitigation and Electronic Stability Control as standard equipment, meets or exceeds all mandated safety requirements. The Company is investigating the circumstances surrounding these demonstrations."
Watch the video of the stoppie below to form an opinion.