Watch and hear the 2019 Mustang Bullitt start up, rev the V8 and drive away
Looks and sounds on point
The modern interpretation of the Ford Mustang Bullitt started out as a rumor on the world wide web, then it materialized at the 2018 NAIAS in Detroit.
With prices already out there and order books open, plus customers in Europe being allowed to get one, a street spotting was a matter of when rather than if.
Youtuber Matt Maran Motoring spotted a 2019 Mustang Bullitt wearing Michigan manufacturer number plates and lucky for him (and us) the Mustang's driver gave a representation of growling abilities.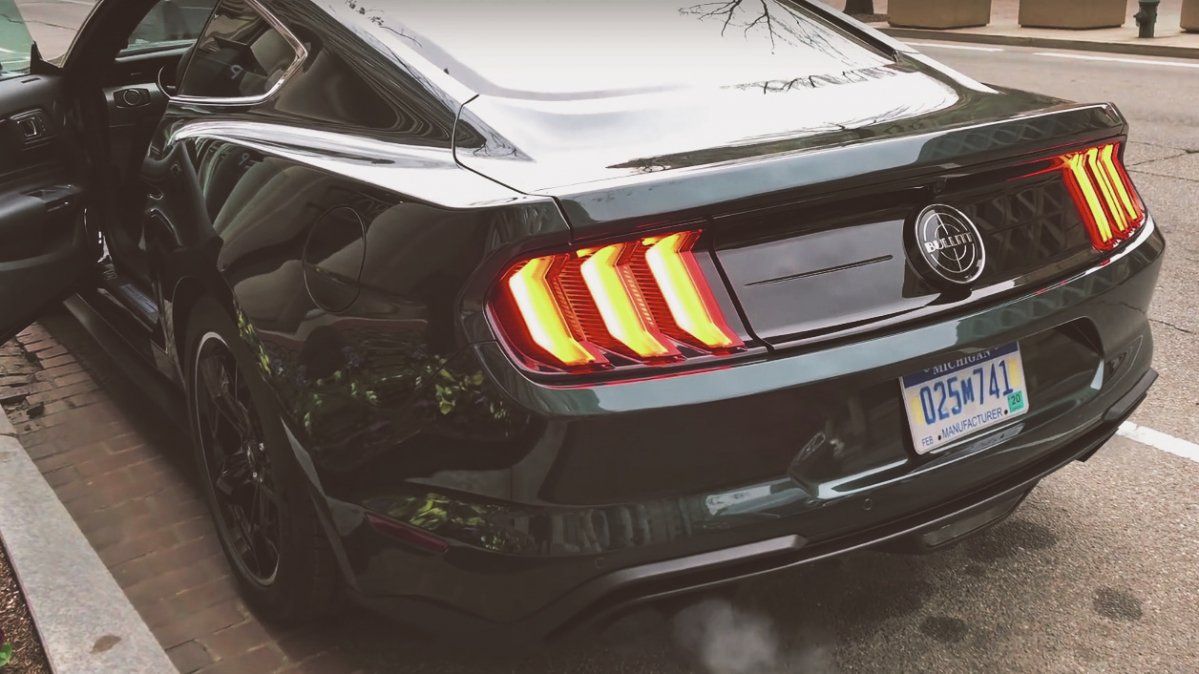 As you certainly know by now, the 5-liter V8 from the Mustang GT was retuned especially for the 'Stang Bullitt to churn out 480 hp and 420 lb-ft (569 Nm). As a result, top speed went up to 163 mph (262 km/h).
You can get a 2019 Ford Mustang Bullitt for a starting sticker of $46,595 ( $900 destination and delivery fee not included), but you'll have to wait until summer kicks in to see it populate dealerships across America.
READ MORE: 2020 Ford Mustang Hybrid: the rumor mill is still spinning