Say what you want about this tuned SLR, but you can't ignore it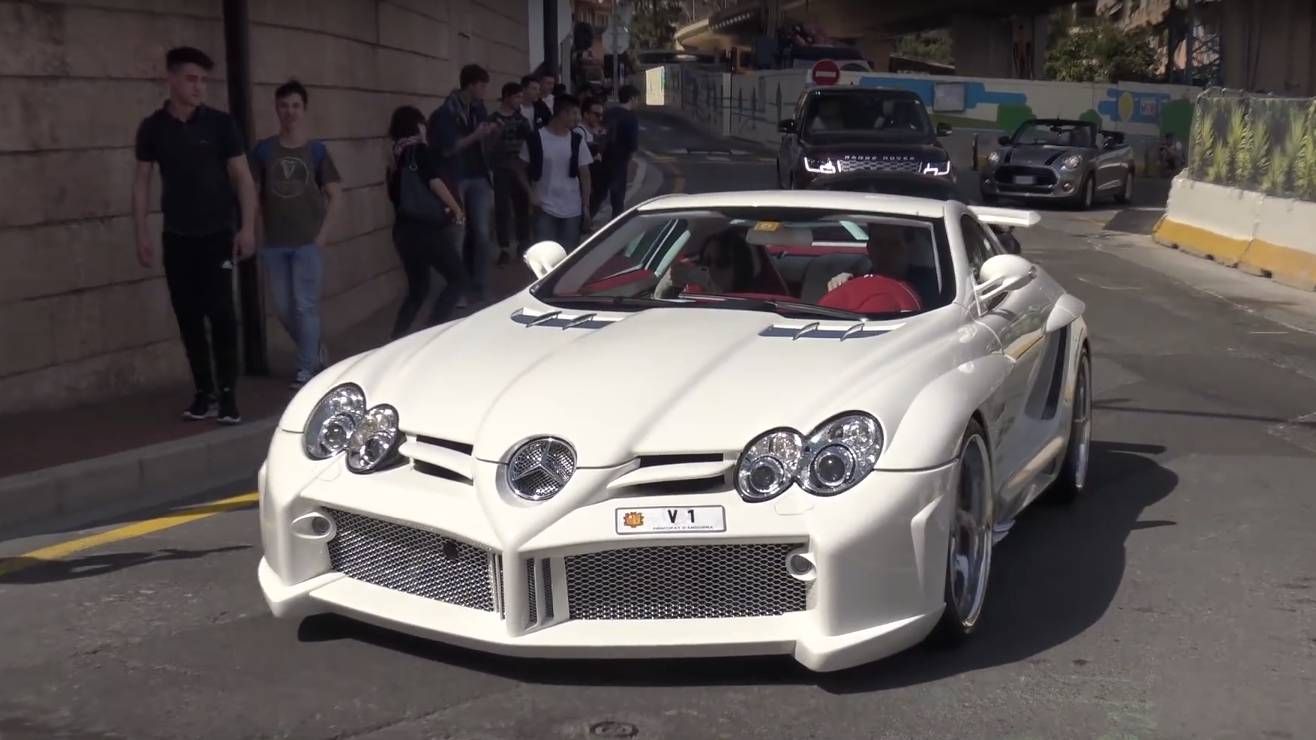 Despite going out of production in 2010, the Mercedes-Benz SLR McLaren continues to fascinate fans of the three-pointed star with its absurdly long bonnet, obscene V8 noise, and side exhausts — not to mention the massive gills above them.
It was clearly one of the most spectacular cars of its era, and even now it turns many heads wherever it makes an appearance. While the car looks fantastic in stock guise, some tuners have taken it upon themselves to boost the SLR's wow factor.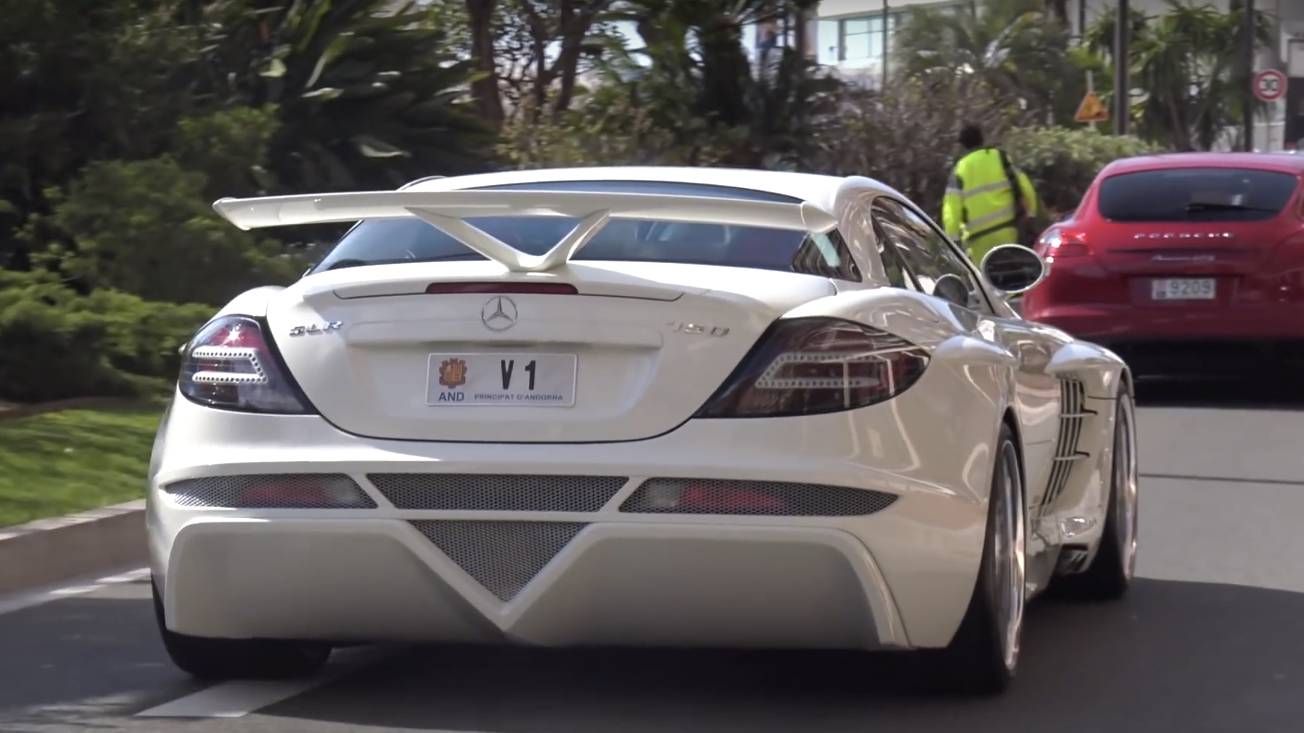 One of them is Switzerland-based FAB Design, which offers a wild-looking body kit, extravagant interior, and powertrain upgrades for the SLR. It's called the Desire and, as you're about to see in the video that follows, it's an eye magnet — even in Monaco where supercars are as common as bicycles in Amsterdam.
Spotted on the streets of Monaco not long after the Top Marques show left town, the white SLR Desire coupé sported Andorran number plates that read just "V1" — a clear indication that the owner is an important person in the small principality sandwiched between France and Spain.
Before we let you enjoy the video uploaded by Gumbal, you should know the SLR Desire's AMG-sourced 5.4-liter supercharged V8 was bumped from the standard spec of 626 hp and 780 Nm to 750 hp and 1,080 Nm! That allows it to cover the 0-100 km/h sprint in 3.6 seconds and reach a top speed of 310 km/h.
READ MORE: FAB Design also offers this body kit for the Mercedes SLR McLaren Roadster