A noisy one, too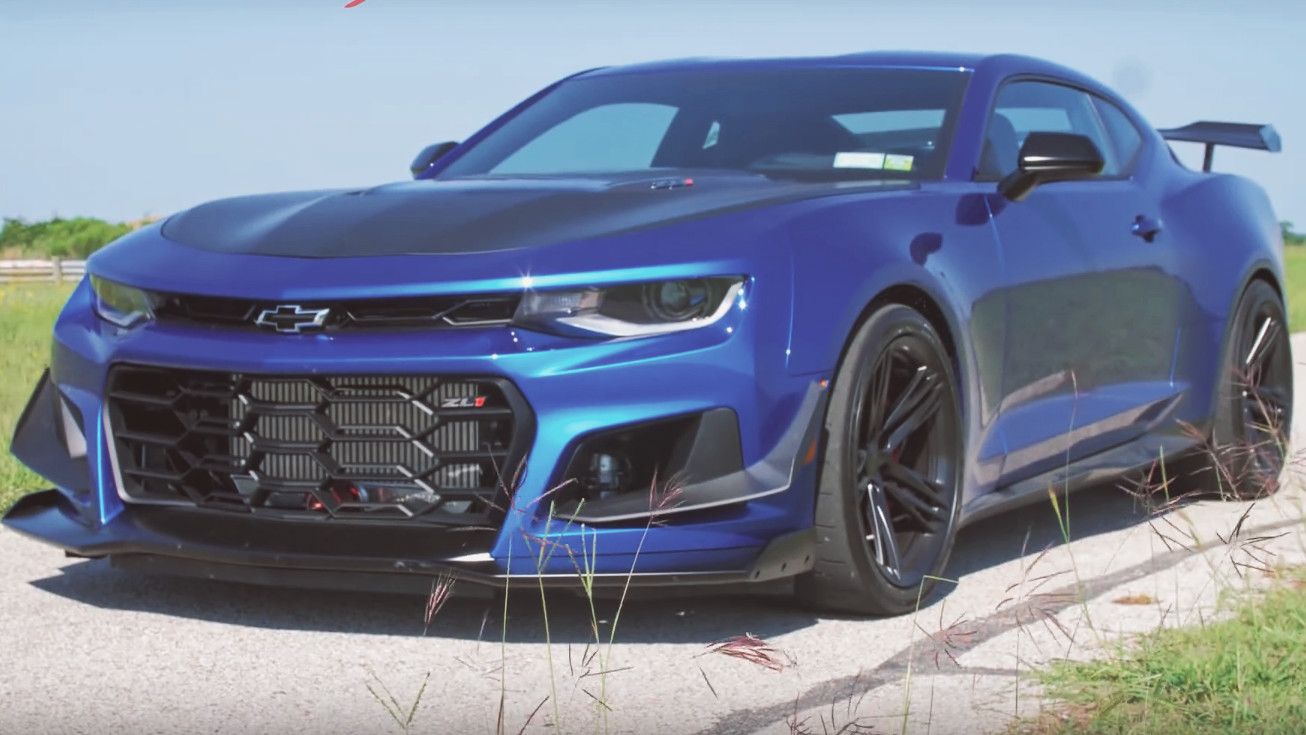 Not so long ago, the Hennessey-imbued Chevy Camaro ZL1 Exorcist hit 217 mph (350 km/h), a milestone that makes it faster than the likes of McLaren 720S, Porsche 911 GT2 RS and Ferrari 812 Superfast.
This time around, we're in for a more up-close look at the Exorcist fitted with Hennessey's HP1000 performance pack said to deliver 1,000 hp and 966 lb-ft of twist. So while the Dodge Demon is dead and gone, Hennessey's Exorcist lives on.
As it's not a secret anymore, under this car's hood roars a supercharged LT4 V8 and boy, that supercharger knows a thing or two about the kind of music gearheads enjoy.
[NativeAd]
Vector in the Hyper Blue Metallic body color and you're really looking at a pony car tuned muscle car than is both show and go.
Aaand, in case you already own the current Camaro ZL1, good news: Hennessey can convert it into the Exorcist but will charge $55,000. Furthermore, you can also add a ten-speed automatic transmission to the mix for an extra $9,950.
But what you get in return is this:
READ MORE: Jay Leno dissects the 2019 Chevrolet Corvette ZR1