When it comes to having things done, Russia is still impressing with masses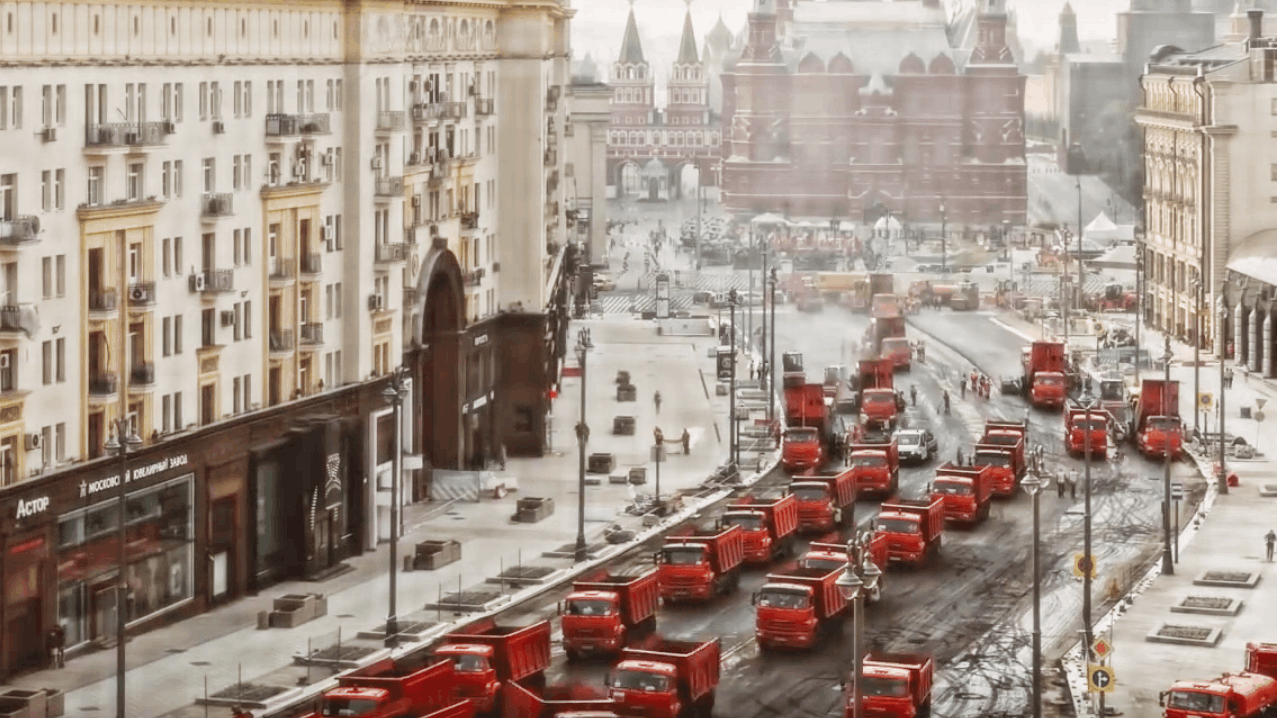 I know, I know the article description is punny, but I just couldn't help myself. What you're going to see in this oddly satisfying timelapse are some 300 vehicles rebuilding bitumen on Tverskaya Street and Puschkin Square in Moscow. They covered an area of 32,000 square meters, pouring about 8,000 tons of bitumen.
I would watch it over and over again, and I really hope there's going to be more from where this came from. And it should: two years ago, Mr. Putin said Russia needs "a real breakthrough in road building during the next several years. These volumes should be doubled during the coming decade." Let me put that in numbers: in 2012, the total length of public roads in Russia amounted to 1.2 million kilometers, of which 700,000 km were laid between 2005-2012.
The only thing that started to bug me while repeatedly watching this clip was the soundtrack. But I fixed it: just watch the clip on mute while listening to The Red Army Choir's Smuglianka: