Watch how a VW Golf R clears its throat, sprints to 250 km/h
Reaching its top speed seems a walk in the park
The facelifted Volkswagen Golf R upped its game a bit, courtesy of extra horsepower.
It now boasts 310 PS (306 hp) and 400 Nm (that's 295 lb-ft) and, thanks to the 4Motion all-wheel-drive system it can reach 100 km/h (or 62 mph) from a standstill after just 4.6 seconds. On paper, that sounds impressive. But how does that feel in real life?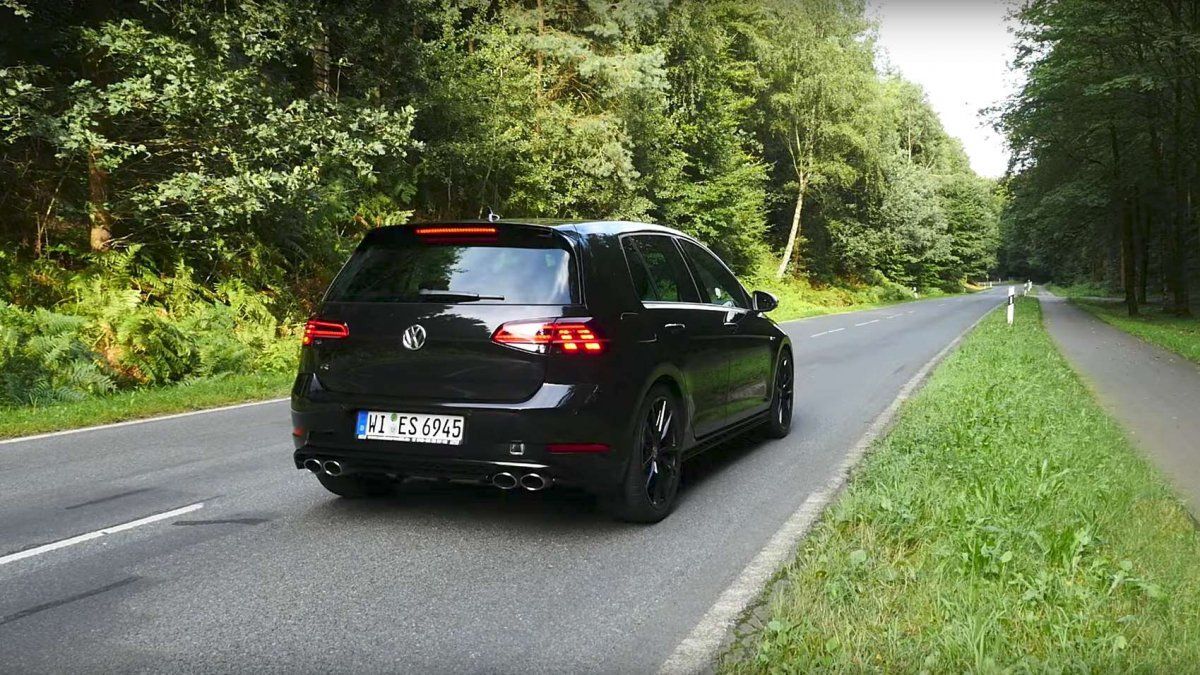 The guys from AutoTopNL took the burning hot hatchback for a ride to the top: a full 0-250 km/h acceleration. They also did a silent walk around with the car's exterior, and a short revving session. It's all here, in this clip.
In its default guise, the Golf R's voice may not sound as aggressive as the performance figures do. Here's where the Akrapovič comes in, completing a visceral experience.