The models are 520d, 530d, 540d and M550d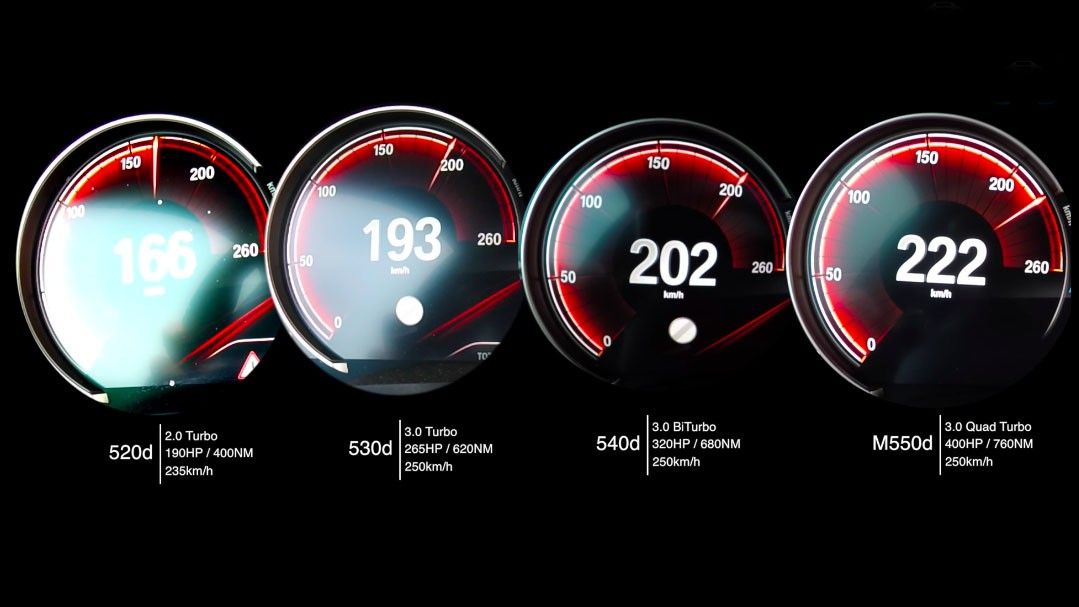 Ever wondered just what difference there is between the acceleration of different diesel-burning BMW 5-Series models?
Well you need wonder no more as AutoTopNL has created a video that puts the 520d, 530d, 540d and M550d alongside in a sprint to their respective top speeds.
All but the 2.0-liter 520d use variations of BMW's 3.0-liter straight-six diesel which in its most extreme form, found under the hood of the M550d, uses no fewer than four turbochargers to achieve 400 hp.
The difference in sprint relentlessness is quite obvious when you compare the any of the engines to the mighty M550d, and in this company the 520d just seems slow (even though it isn't, really). The 530d and 540d seem quite closely matched, although the latter with its twin turbo setup and extra 55 hp / 60 Nm does nudge ahead.
Check out our own road test reviews of the BMW 530d xDrive and 540i xDrive