Watch the Hennessey Camaro ZL1 Exorcist in full sanctity as it hits 217 MPH
We imagined the Hennessey-imbued Camaro was fast, but not that fast
Call it a poisoned arrow aimed at the Dodge Demon or whatever you may want, but Hennessey's Camaro ZL1 Exorcist is nothing to play with.
The Exorcist started out as a 2017 Chevrolet Camaro ZL1. That was before Hennessey injected it with the HPE1000 performance kit, upping the LT4 V8's grunt to a claimed 1,000 hp and 966 lb-ft of torque.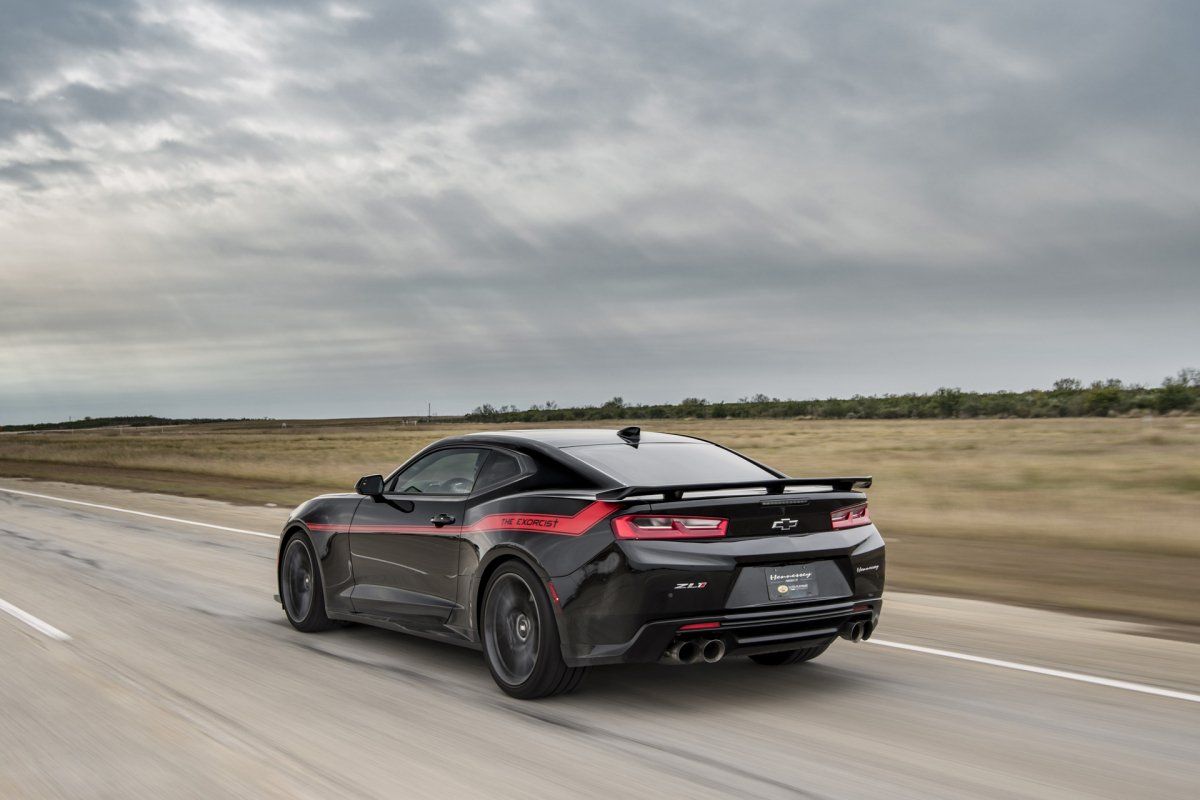 Previous dyno tests showed The Exorcist puts down 959 hp and 756 lb-ft at the rear wheels, but we've wondered how fast can it go.
So did Hennessey, as they took the 2018 Exorcist ZL1 on a closed course - the 8.5-mile speed oval within the Continental Tire Proving Grounds in Uvalde, Texas, where the muscle car reached 217 mph (350 km/h). Yup, that's faster than the ZR1 Corvette, McLaren 720S, Porsche 911 GT2 RS and Ferrari 812 Superfast.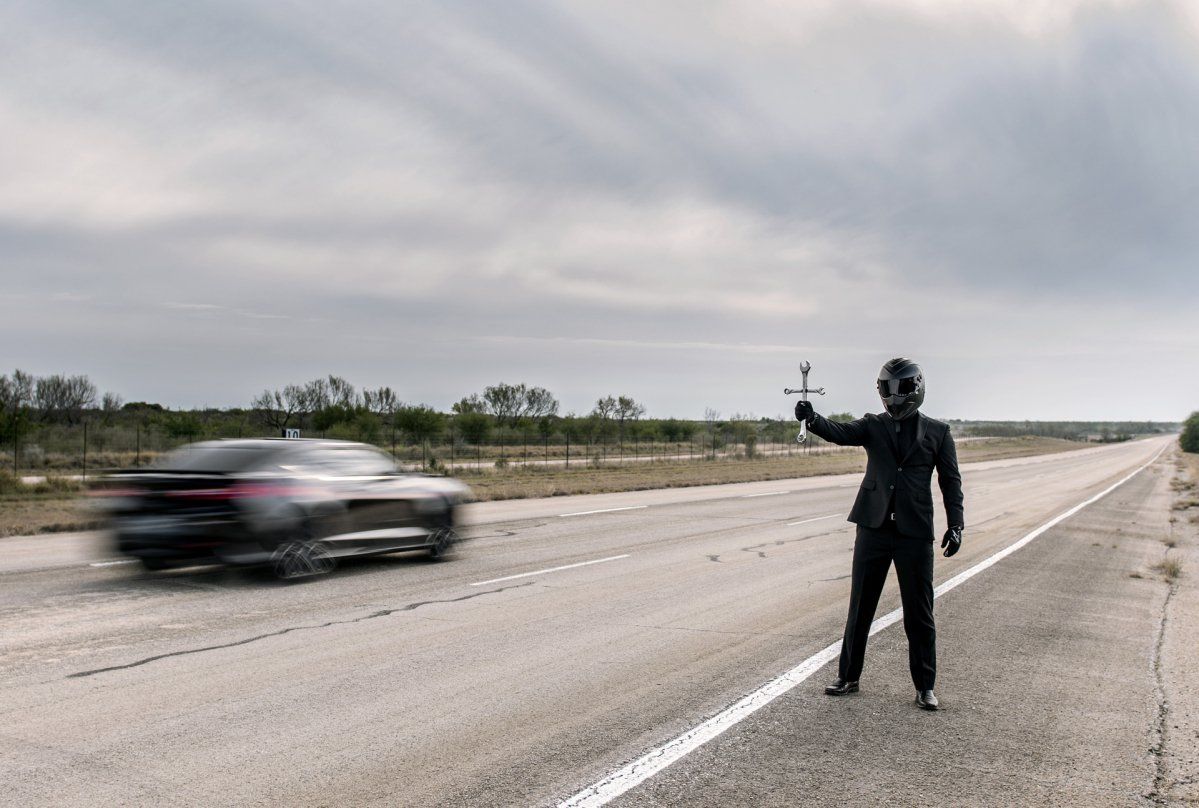 Want one? You can bring your own Camaro ZL1 in for a conversion, but that will leave you without $55,000. A six-speed manual is standard, but if you want the optional ten-speed auto 'box, you'll have to add $9,950 to the total bill.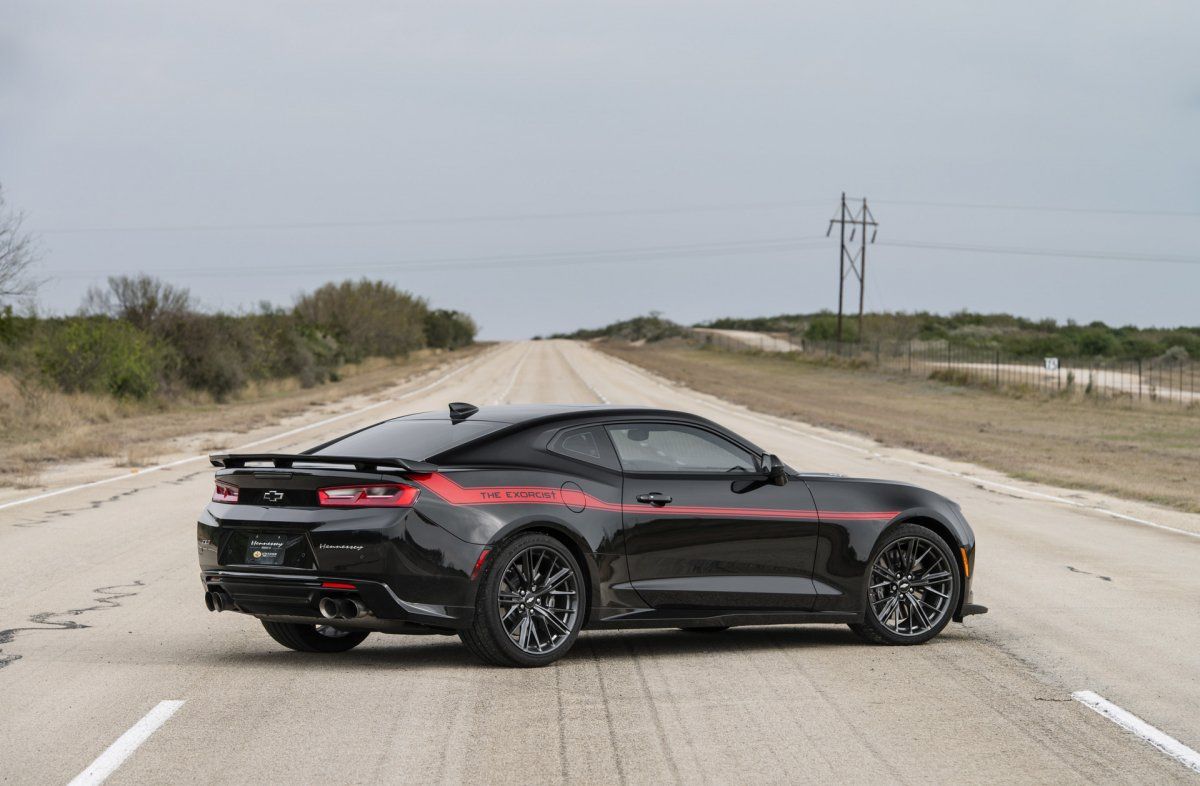 Anyway, here's the video of The Exorcist becoming the world's fastest sixth-gen Chevrolet Camaro.
SEE MORE: Mercedes-AMG C 63 Coupé pounces on Chevrolet Camaro SS