The competition-ready Fiata is an impossible-not-to-love machine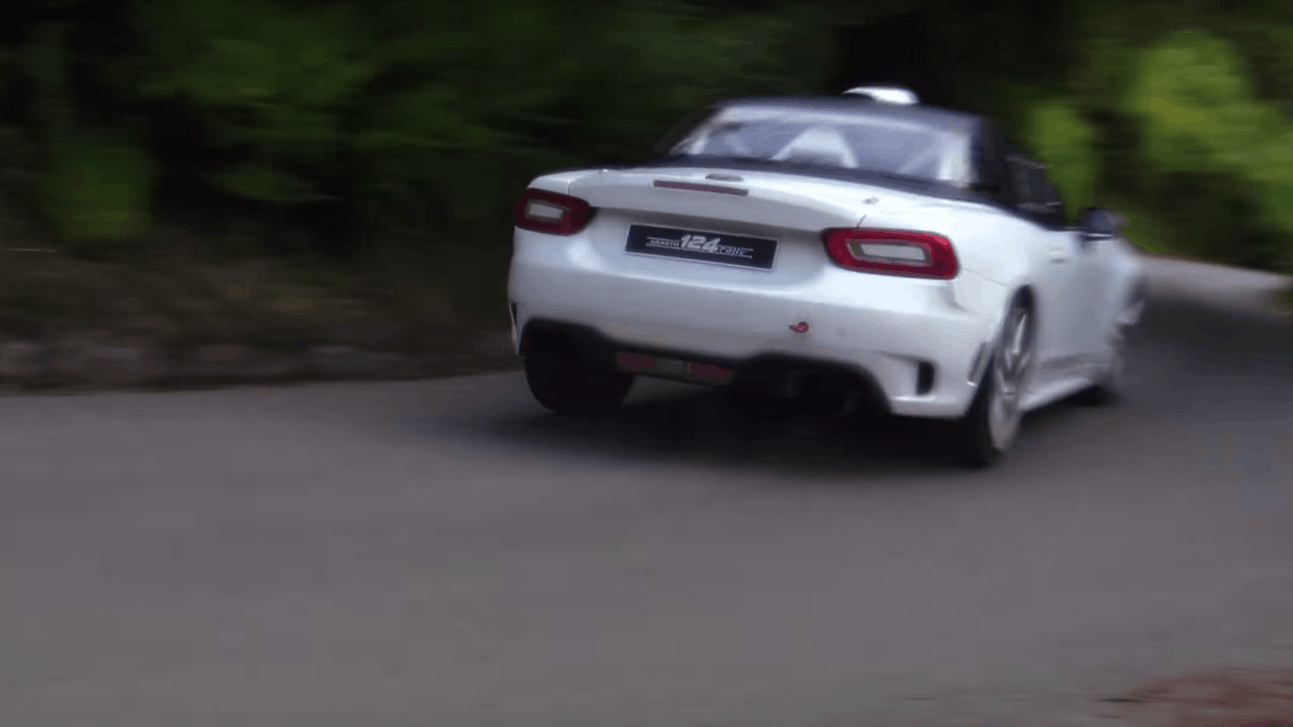 We've waited for this moment, oh we've waited so much to see this Italian runner at work. The moment we saw the first pictures with the rally-specced Abarth, we have imagined it braaaping through forest roads, rear way to the side.
And here it is, doing exactly those things. The Abarth 124 R-GT is now in preparation to enter the championship next season, so expect to see more of these videos.
With a 1.8-liter turbocharged four-pot under the hood, the R-GT-homologated Abarth packs 296 hp and features adjustable suspension. The rally-specced 124 is lighter, is compact (with the engine mounted behind the front axle), and it looks like a lot of fun. But then there's the daunting €150,000 price tag, a decent figure for a rally team, but an astronomical one for normal people.
Now let's indulge in Luca Rally's first test with the 124 R-GT. Hope we're going to see more from where that came from.