Turning up the volume is a must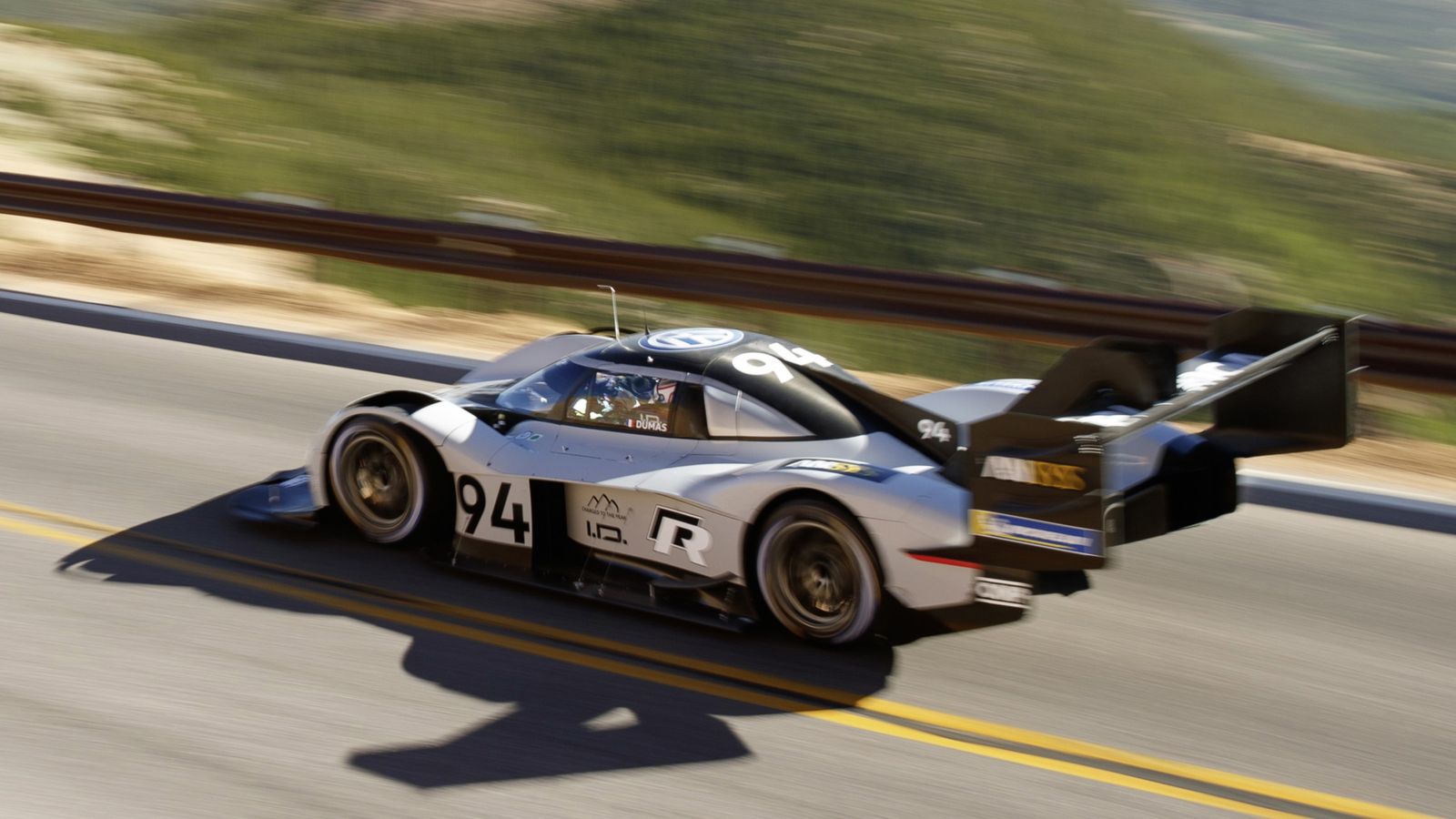 This is the footage we've been expecting from Volkswagen after the ID R Pikes Peak electric race car shattered the existing record.
Ladies and gents, in case you didn't have a chance to behold the VW ID R Pikes Peak EV in all its glory up until now, this is your opportunity to do so. Volkswagen has released and eight-minute-something video of its all-electric beast shot from a helicopter and if the scenery won't impress you, then the brutish sound of the prototype certainly will.
All the ID R needed was 7 minutes and 57.148 seconds to reach the top at this year's Pikes Peak hillclimb. The task of manhandling it fell on the shoulders of race driver Romain Dumas, who did a stellar job in beating Sébastien Loeb's all-time record by 16 seconds. That's huge, especially if we consider that VW's engineers and designers only had just 250 days at their disposal to get the prototype into a race-ready state.
Perhaps even more impressive than that is seeing the ID R Pikes Peak tackle each of the 156 corners as it carves its way up the mountain. You can watch the run in the mesmerizing video below.
PS: Volkswagen is bringing the ID R Pikes Peak to Goodwood this weekend, where it wants to break the existing record for electric cars. Romain Dumas will slide once again behind the steering wheel. But is VW aiming at only that? Well, we can't tell for sure, but if they want to beat the all-time record at Goodwood, one thing's for sure: the current record – held by Formula 1 driver Nick Heidfeld – is 41.6 seconds, which could prove a hard nut to crack. Setting it back in 1999 involved a McLaren-Mercedes MP4/13 F1 car.
SEE MORE: A mildly-modded Bentley Bentayga made its own kind of splash at Pikes Peak