A 217 mph (350 km/h) missile that won TX2K17 Roll Race Nationals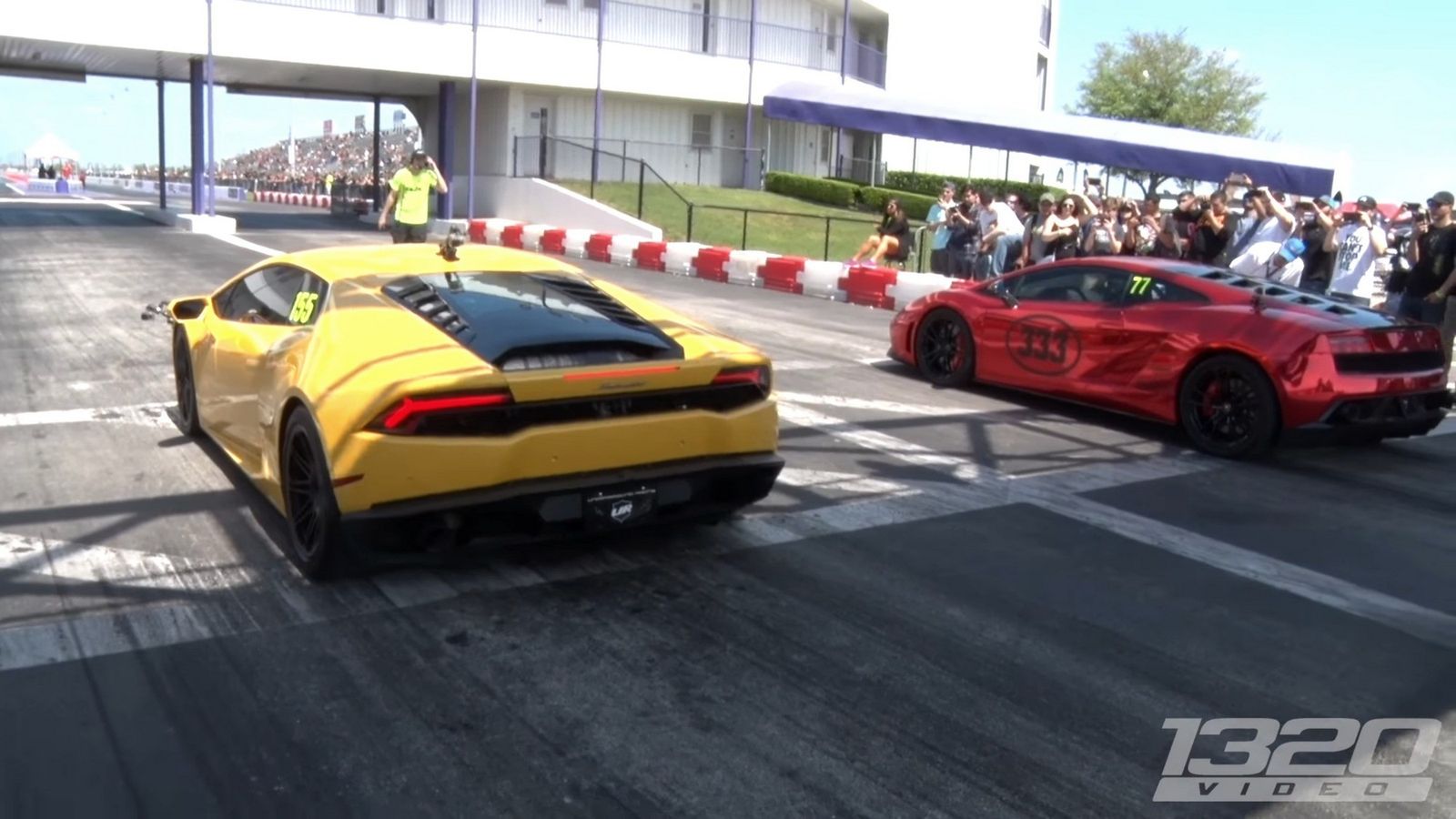 A stock Lambo Huracan is nothing to be ashamed of in any company. Its peak power is 631 hp (640 PS) in the Performante version and it can reach a theoretical top speed of 217 mph (350 km/h). A non-stock Lambo Huracan is even better…
If 631 horses are not enough, what about 2000+? Well, the guys from Underground Racing brought a Racing X Version TT Lamborghini Huracan to the TX2K17 Roll Race Nationals in Houston, Texas, that looks like this: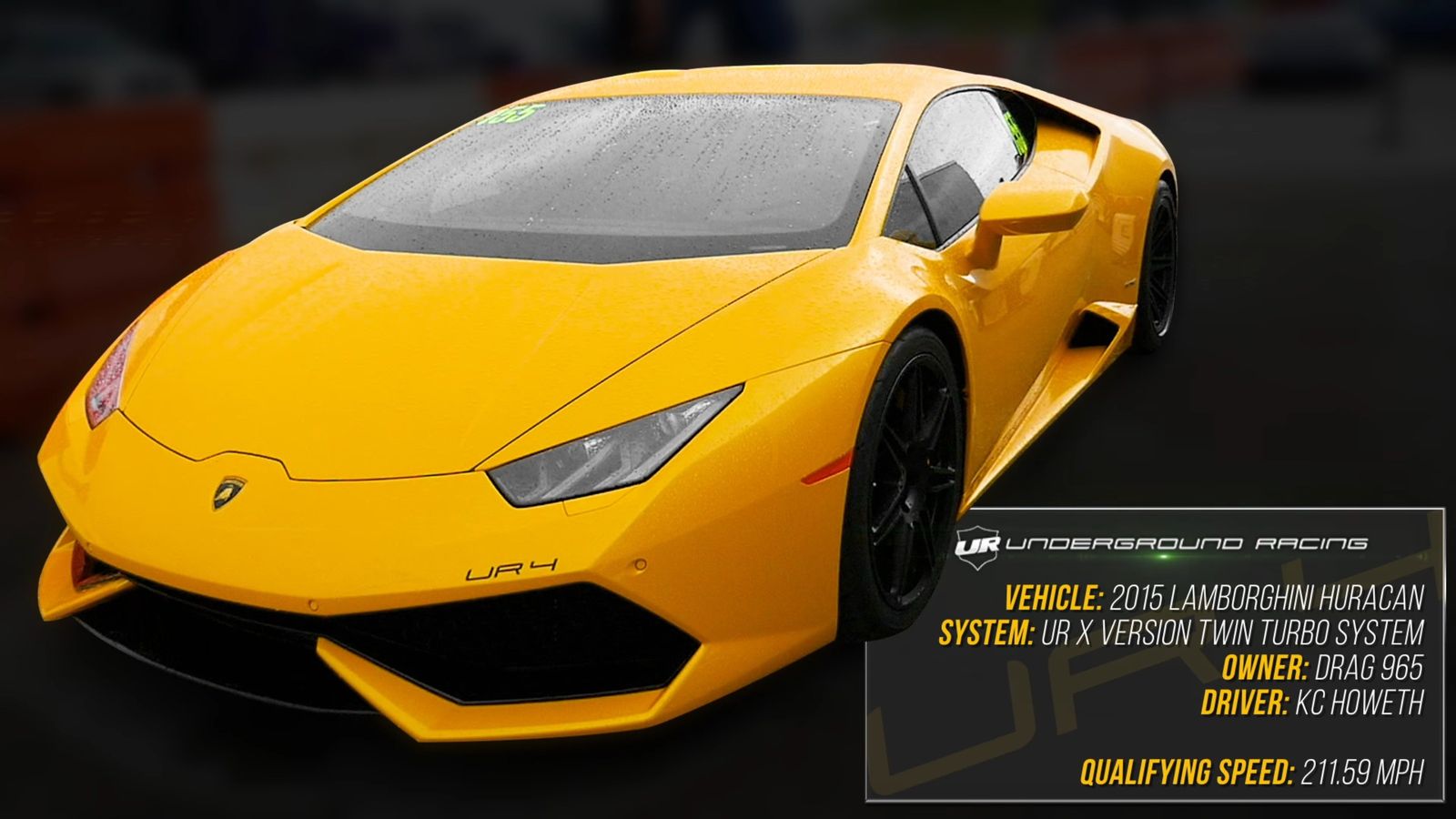 And won the damn competition, as you can see in the videos below. Yes, it did reach a top speed of 317 mph, but another (green) Lambo Huracan prepped by the same guys managed to reach 247.25 mph (398 km/h) in a previous test, so we're talking about it not even breaking a sweat.
The guys from UGR also have other cars, like a Gallardo SL with the same UR X Version Twin Turbo System, and a 2012 Audi R8 GT prepped accordingly.
All cars managed to achieve qualifying speeds in excess of 205 mph, and you can see and hear them in the second video above, as well as the one below – that includes some nice onboard camera views too.
Check out their YouTube channel for more action, or continue your Lambo-binge with this mind-blowing 759 hp (770 PS) Lamborghini Centenario that took Geneva by storm.