From SEMA to the record books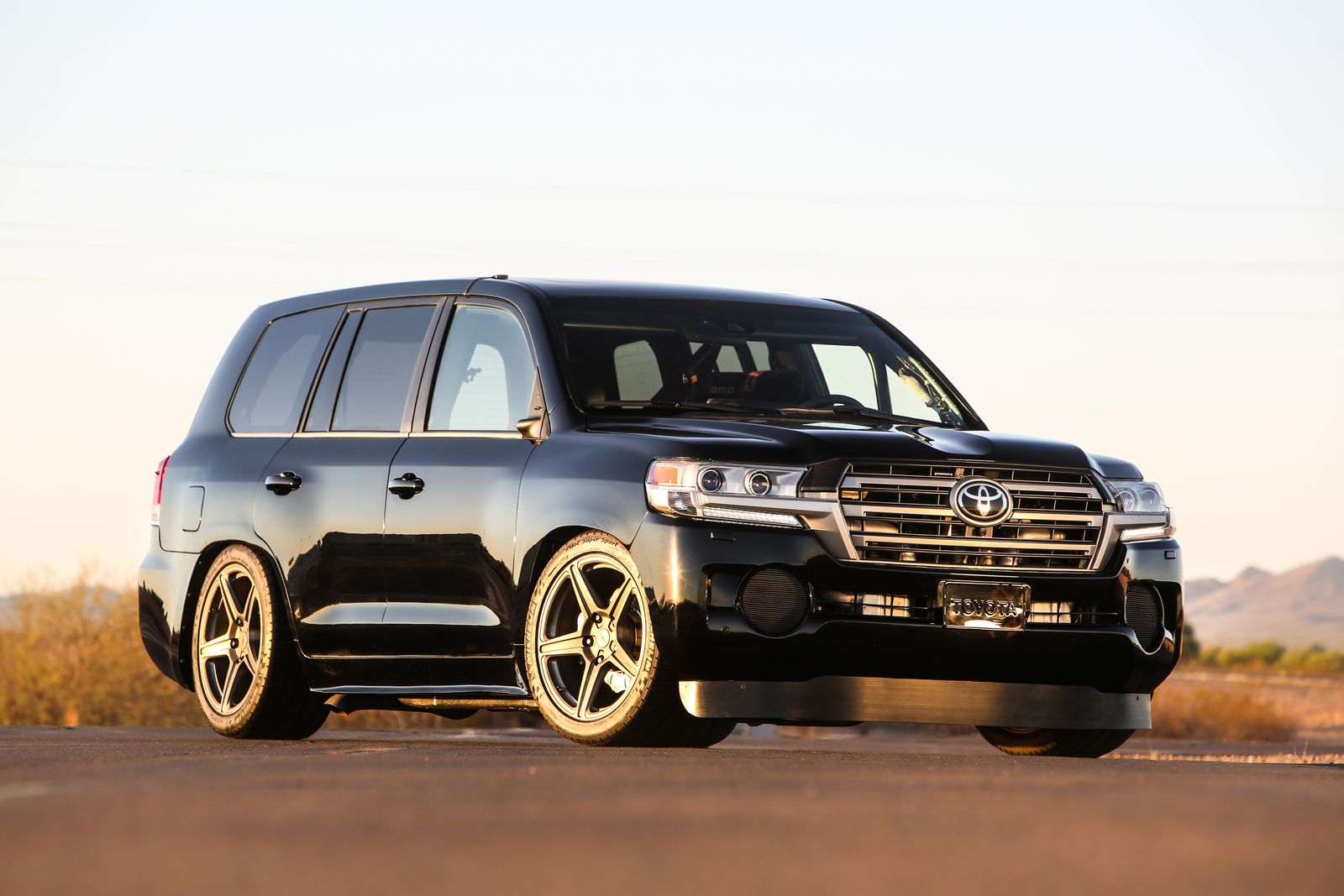 So, SUVs are the elephants in the automotive room, right? Could be, but some specimens are absurdly fast.
There's a long list of modern SUVs that would mock most sports cars in a straight line. Some of the names on it include the likes of Dodge Durango SRT, BMW's X5/X6 M and custom-built methanol guzzlers like the Jeepenstein or this 3,000-horsepower Nissan Patrol.
Toyota's Land Speed Cruiser, on the other hand, is a hybrid. Not in a save-the-poppies way, but in the sense that Toyota modded its SUV for a peculiar mission: to set the straight line on fire and become the "World's Fastest SUV."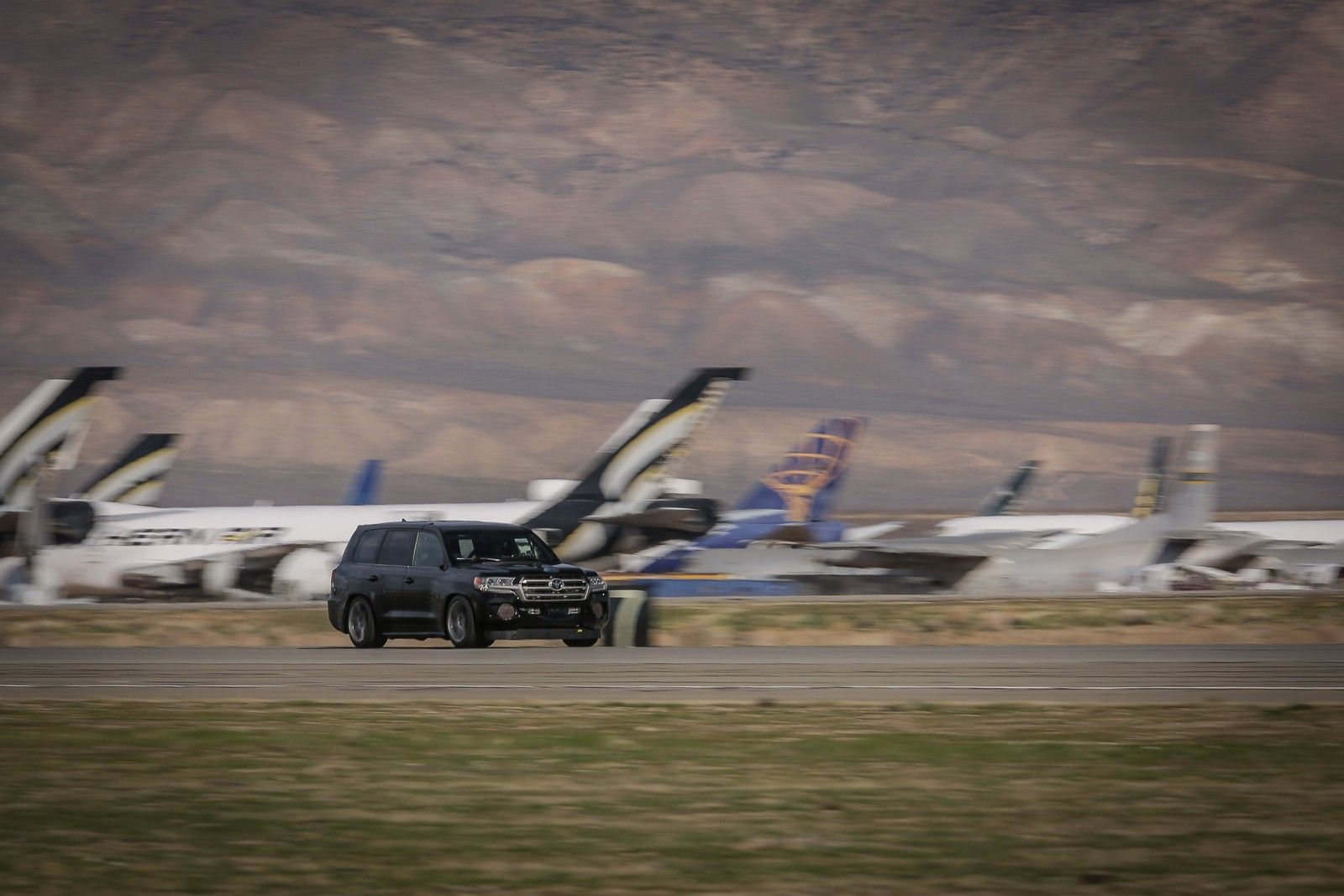 And according to Toyota, the 2,000-horsepower Land Speed Cruiser did just that as it reached 230.2 mph (that's 371 km/h) during a run that's been "GPS-verified and video-documented."
In the process, the steroidized Land Cruiser smashed the previous record by 19 mph (30.5 km/h).
For that to happen, the SUV relied on a 5.7-liter 3UR-FE V8 possessed by two Garrett turbochargers but also saw its ground clearance being cut down. Then, a set of Michelin Pilot Super Sport tires were thrown in to extract as much grip as possible from the asphalt.