He topped two of America's most beloved daredevil records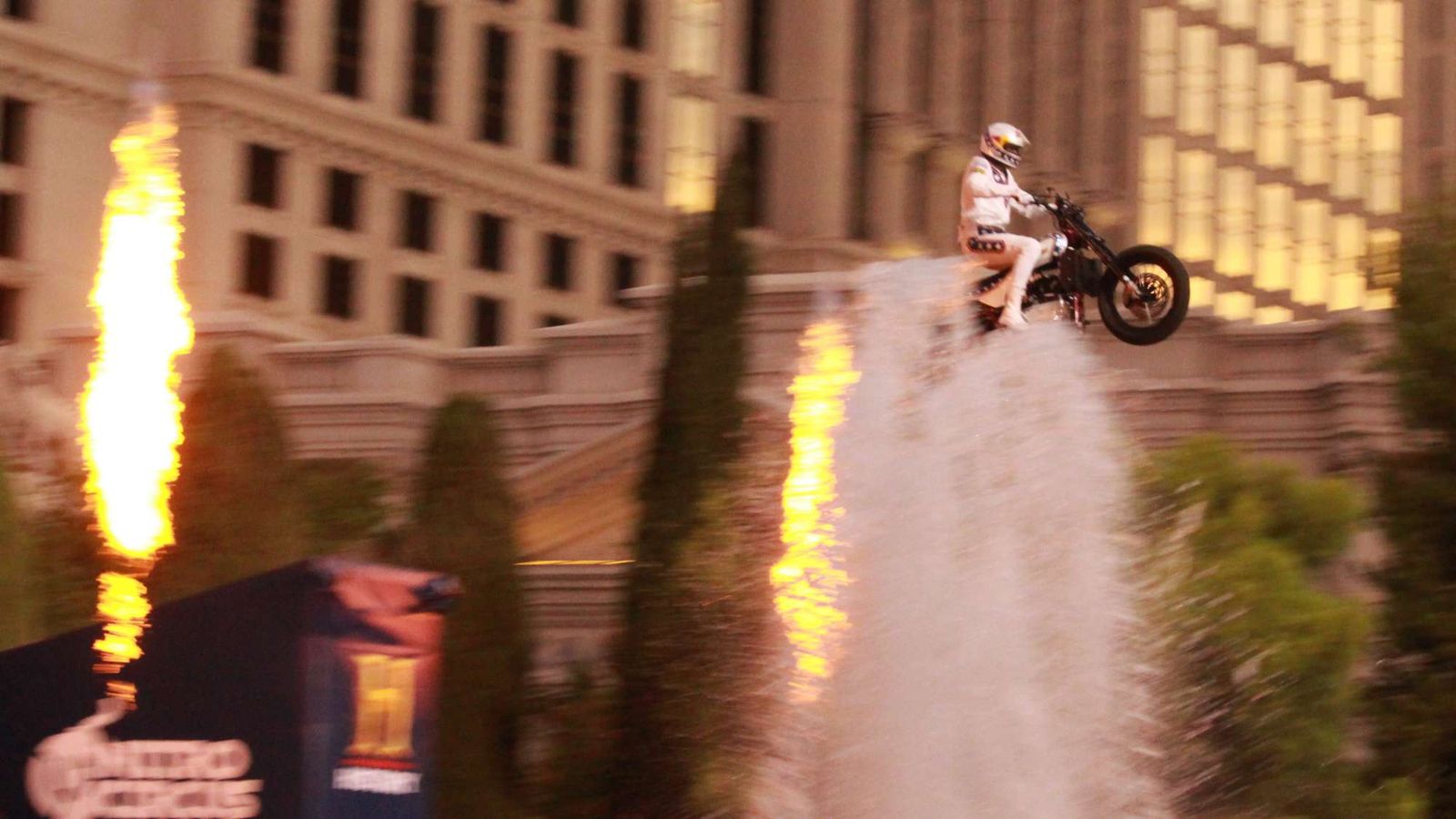 We're progressing so rapidly (technologically, not emotionally) that we forget how simply mesmerizing a live TV stunt can be. Luckily, Travis Pastrana reminded us all that recently.
The professional athlete and stuntman performed three massively cool (and also dangerous) jumps made popular by no other than Evel Knievel himself. Well, two of them at least.
The first one implied jumping 143 feet over 52 crushed cars, two more than in Knievel's 1973 record. Less than an hour later, Pastrana was at it again, topping another Evel performance: he soared over 16 buses, in a 192-foot-long jump. The original one, which happened in 1975, consisted of just 14 Greyhound buses.
The final stunt performed by Pastrana was also the one with the biggest significance: he jumped over the Caesar's Palace fountain, something Knievel tried himself in 1967. Back then, it went horribly wrong, resulting in a near-fatal crash that put Evel in a 29-day long coma.
SEE MORE: Watch Tom Cruise risk his life in helicopter stunt