Watch world's quickest Audi R8 set half-mile record at 244 mph
What else would you expect from a 2,500-whp Audi R8?
The 610-hp Audi R8 V10 Plus is powerful enough for most people, but for a guy named Mohammad from Kuwait, the range-topping Audi Sport model has about five times less power than needed.
So he took it to an aftermarket company called Underground Racing and had it extensively modified with an Underground Racing X Version twin turbo system so that it now develops 2,500 horsepower. At the wheels!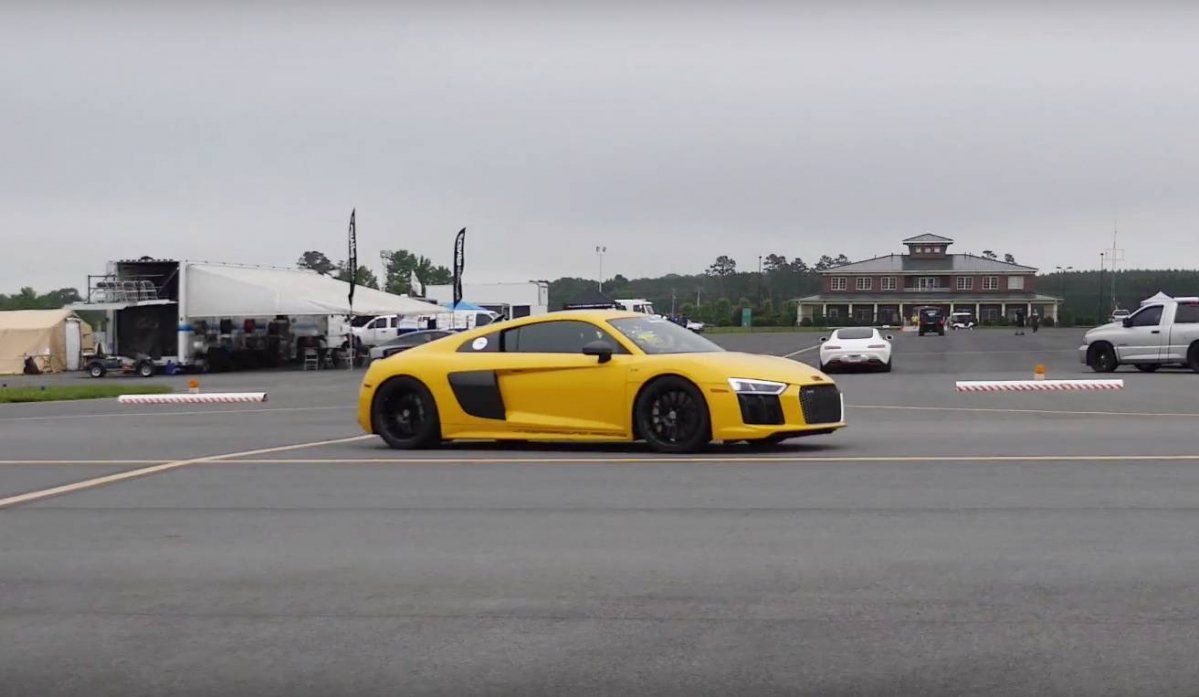 As a result, the yellow Audi R8 has become the fastest R8 on the planet. To prove that, the owner entered the Wannagofast NC 1/2 mile shootout (the car's first ever event) and managed to cover the standing half-mile (0.8 km) at 244.83 mph (394 km/h). If you're curious, the souped-up supercar also covered the quarter-mile (0.4 km) at 187.65 mph (302 km/h).
But the most mind-boggling thing about the R8 is that it's fully-legal to drive on public roads, giving new meaning to the concept of "versatility."
We'd love to see a duel between this Audi R8 and the bonkers 2,000-hp Nissan GT-R drag car.