Each manly second you keep such a thing on track adds another hair to your chest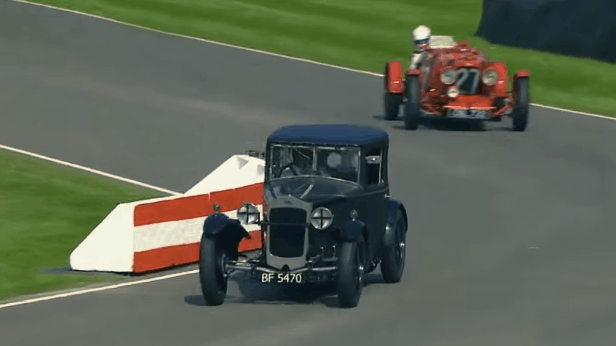 The 1928 Frazer Nash Saloon dubbed "Owlet" (sporting a 1.5-liter engine) put on quite a show at last year's Goodwood revival track race. Such historic car races remind us why motorsport was just so much more exciting in the olden days, when you really saw the drivers put serious physical effort into keeping their wheeled contraptions pointing in the right direction.
Its driver, Patrick Blakeney-Edwards slides the car around the track with worrying ease; I say worrying because the Nash Saloon is a very tall and narrow machine riding on skimpy rubber, and whenever it hops over a bump, it looks like it could topple over – hopping is what it does quite a lot of…
You also see Blakeney-Edwards trying to keep the saloon from leaning too much into corners, a tall order when the only antiroll bars on the entire vehicle… are the driver's arms.