We envision what the Alfa Romeo GTV Quadrifoglio will look like
Stunning, that is
Roughly one month ago, Alfa Romeo dropped a teaser followed by a press release that heralded the return of an iconic moniker for the brand: GTV. Now we can give you the first rendering of what the finite product might look like.
When it finally makes its comeback, the GTV nameplate will be part of a name that spells Alfa Romeo GTV Quadrifoglio. The car will be a two-door performance hybrid packing a Ferrari-sourced V6 and all-wheel drive.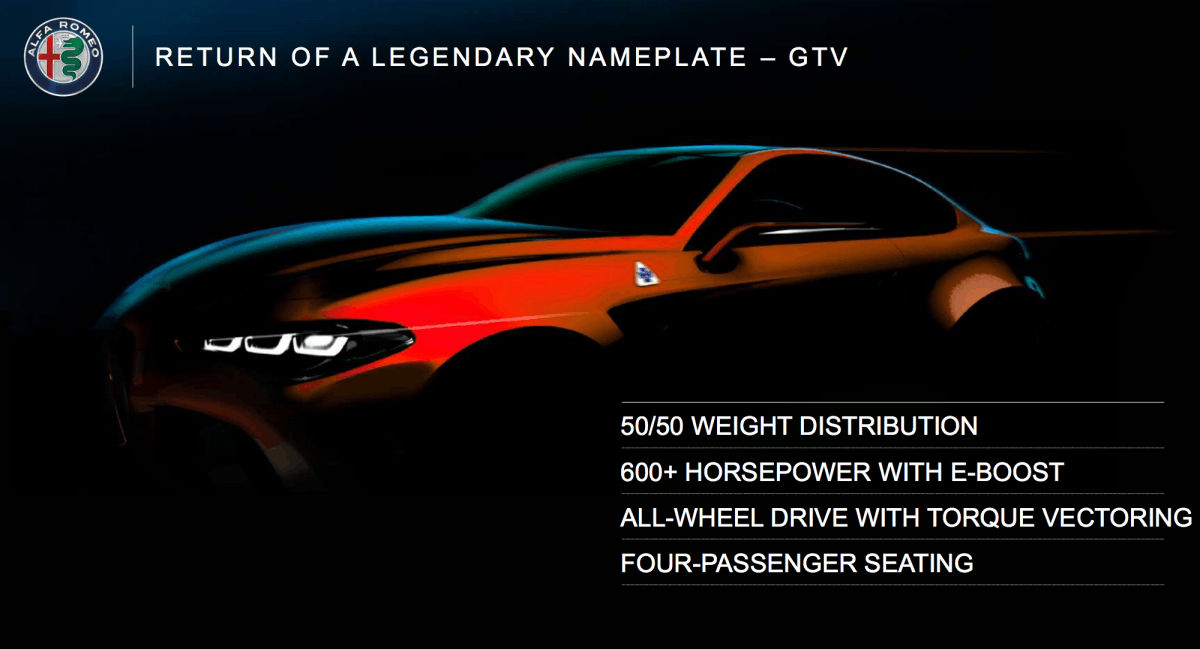 It's true, the Alfa Romeo Giulia QV is one of the - if not the - most thrilling sports sedans on the market right now. However, if Alfa Romeo's five-year plan proves successful, then the GTV QV sports car will arrive in 2020 with over 600 hp and sleek coupé looks derived from those of its sister.
What we know so far is that the coupé will boast 50:50 weight distribution, all-wheel drive, torque vectoring and enough seats to host four passengers. Otherwise, Alfa Romeo doesn't reveal much but we hope that's because they're working hard to bring the actual car to life.
What's your take on the rendering?
SEE MORE: Alfa Romeo Furia concept is part Alfisti wet dream, part digital jewel