We imagine the 2019 Mercedes-Benz A-Class Sedan so you don't have to
Coming next year to Europe, China, and the US
Last week we showed you the all-new A-Class hatchback wearing no disguise, and the photos even revealed the rear end of the upcoming sedan version.
Based on those images, our rendering artist has produced an illustration of the 2018 A-Class Sedan, and we're pretty confident the production car will look just like it. The overall design is inspired by the Concept A Sedan, with the sleek headlights most reminiscent of the design study. Clearly, the production model will look less streamlined than the concept, gaining traditional door handles, smaller wheels, and larger side mirrors.
Apparently, the A-Class Sedan will not replace the CLA, with the nameplates likely to coexist. The logic behind that is that the four-door coupé model will offer a more stylish alternative to the more practical, roomier, and more affordable A-Class Sedan. As for the CLA Shooting Brake, there's nothing confirmed about a successor.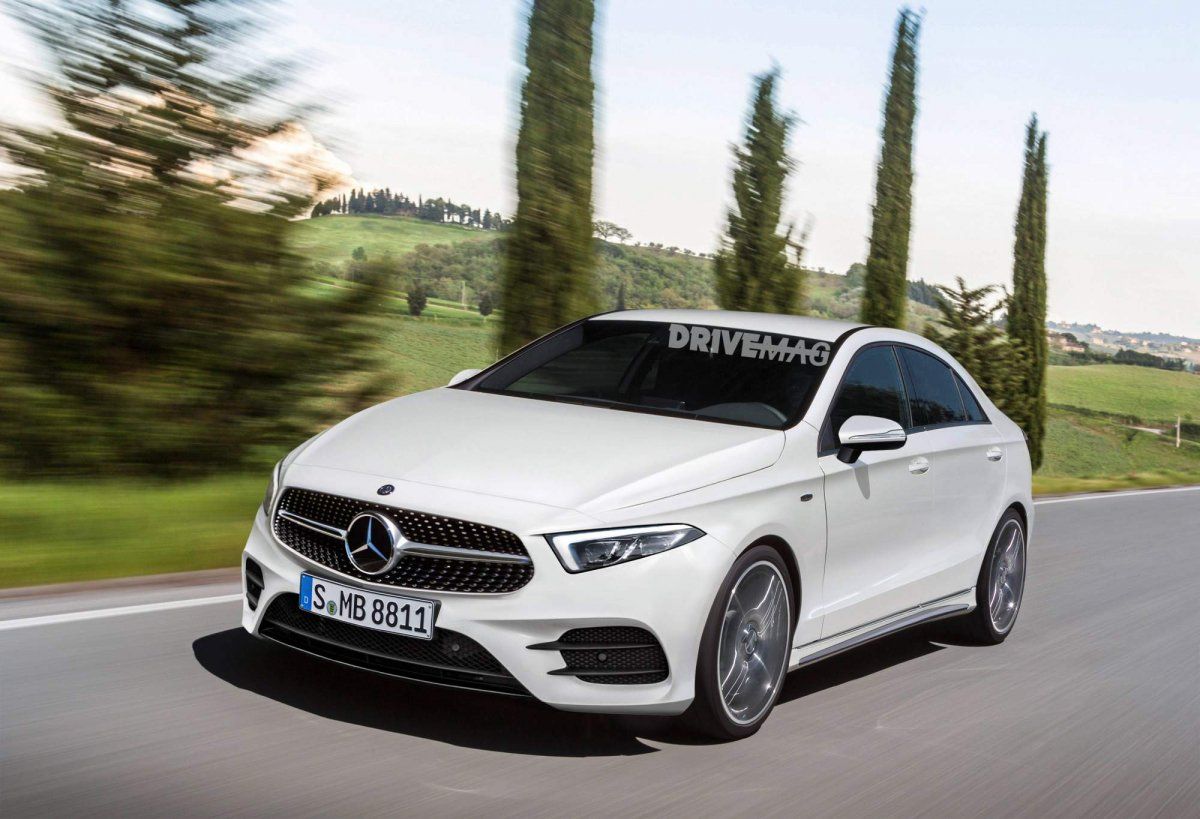 Compared to the current W176 A-Class, the next-generation model (including the sedan) will be wider for a more dynamic appearance, and roomier, thanks to a more efficient packaging.
It will use the latest evolution of its Modular Front Architecture (MFA) called MFA2, and it's likely to get Mercedes' modular units, including the 2.0-liter four-cylinder turbo diesel unit in several states of tune. It remains to be seen whether the A-Class Sedan will get Mercedes-AMG versions, given that the CLA is better suited for that.
The A-Class Sedan is expected to debut in the U.S. in September 2018 as a 2019 model, but it will be available earlier in Europe and China.
Curious about the competition? Check out the Audi A3 Sedan and BMW 1 Series Sedan.