They used Twitter to support 'The Tall Man' and criticize Mike Brewer who started calling names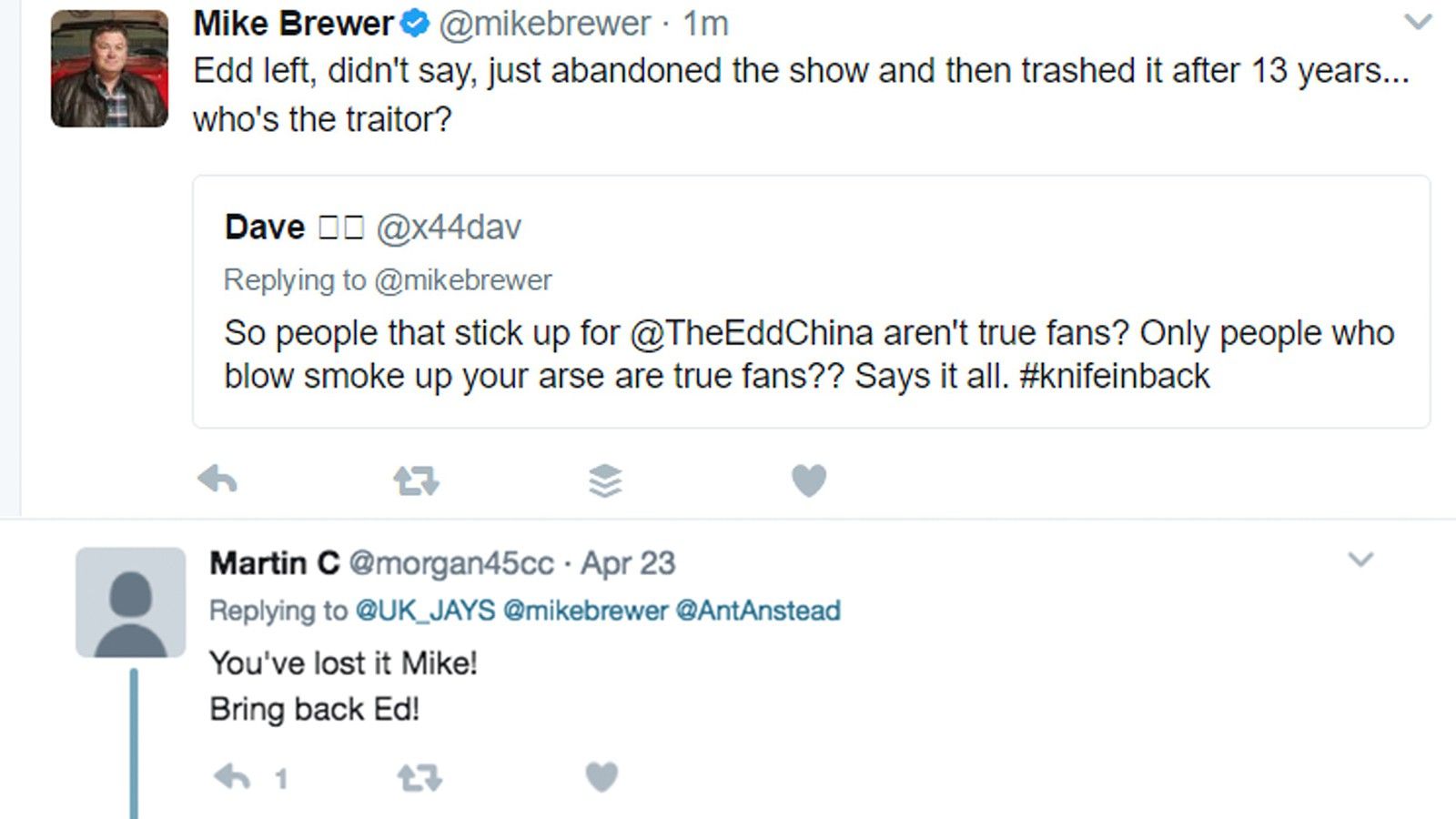 Ever since Edd China announced he was leaving Wheeler Dealers after 13 years on the show with his co-host Mike Brewer, certain fans used social media to express their disapproval. Everybody seemed to support China who very shortly after the announcement was made published a video explaining his side of the story which frankly made sense.

Some of these keyboard warriors also went on Brewer's Twitter and, well, they weren't all that supportive of the show's new direction and the bringing on board of Ant Anstead. One person even flatly admitted he wanted the show to flat out fail now that China was no longer part of it.

Reactions like this eventually prompted Brewer to respond, rhetorically asking "who the traitor was," referring to China whom he accused of just leaving the show out of the blue. However, if you watch Edd's video on the matter, many questions you may have about his departure will find answers, and you might, as we did, end up siding with him instead of Mr. Brewer.

Opinion
It's amusing because Mike acts and responds as if he hadn't seen Edd's departure explanation video which is concise and well articulated – it leaves the viewer in no doubt as to why he decided to quit the show, and which parts of the show he was no longer okay with.

Maybe Mr. Brewer should consider giving him more credit, as for many fans he was a bigger part of the show than Mike ever was; many watched the show specifically for the more technical, mechanical nature of Edd's style and Mike not acknowledging his importance to the show kind of discredits him to some extent and puts the future of the show into question.

Even so, we wish the best of luck to both of them and their shows.