Too bad they're not so nice to each other on the track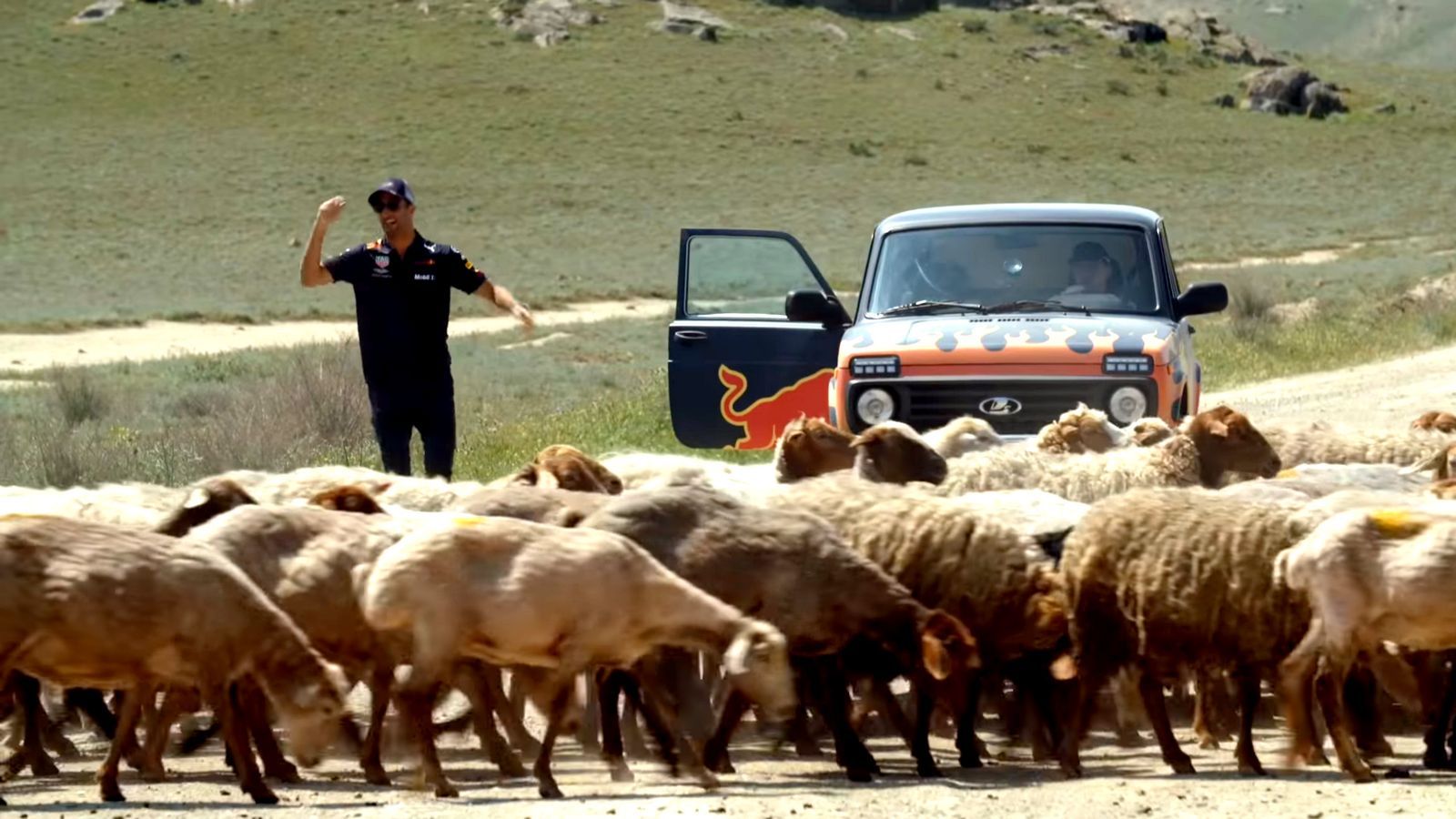 If you needed proof that Max Verstappen and Daniel Ricciardo can overtake without crashing, Red Bull has one
Before the utter disaster that unfolded at the Azerbaijan Grand Prix this weekend, Red Bull's drivers had some fun around the muddy volcanoes from the Land of the Bulls – the national park 70 km south of Baku. The weapon of choice: the Soviet Lada Niva off-roader, which is one of the favorite cars in the entire ex-Soviet space. In production since 1977, it recently celebrated 40 years of existence in (basically) the same shape.
Gobustan is home to one of the world's largest ancient petroglyphs collections. Settled since the 8th millennium BC, the area contains more than 600,000 distinct paintings, going as far back as 20,000 years to as recent as 5,000 years ago.
Sheep, bumps and lots of dusty country roads were just part of the fun, and the two guys seemed relaxed and poised for a win at Baku's GP. Several days later, this happened:
So, there you have it, if the two of them don't learn how to compete in F1 without destroying the team, perhaps Red Bull could find them a place in the Dakar Rally, or just force them to sit in a Lada Niva until they understand what Formula 1 is really about.
What do you think? Do they have what it takes to be World Champions?
SEE MORE: Hear Maria Sharapova scream while Mark Webber drives a Porsche GT2 RS