Reviewing the best hot hatches on a track is the best way to find out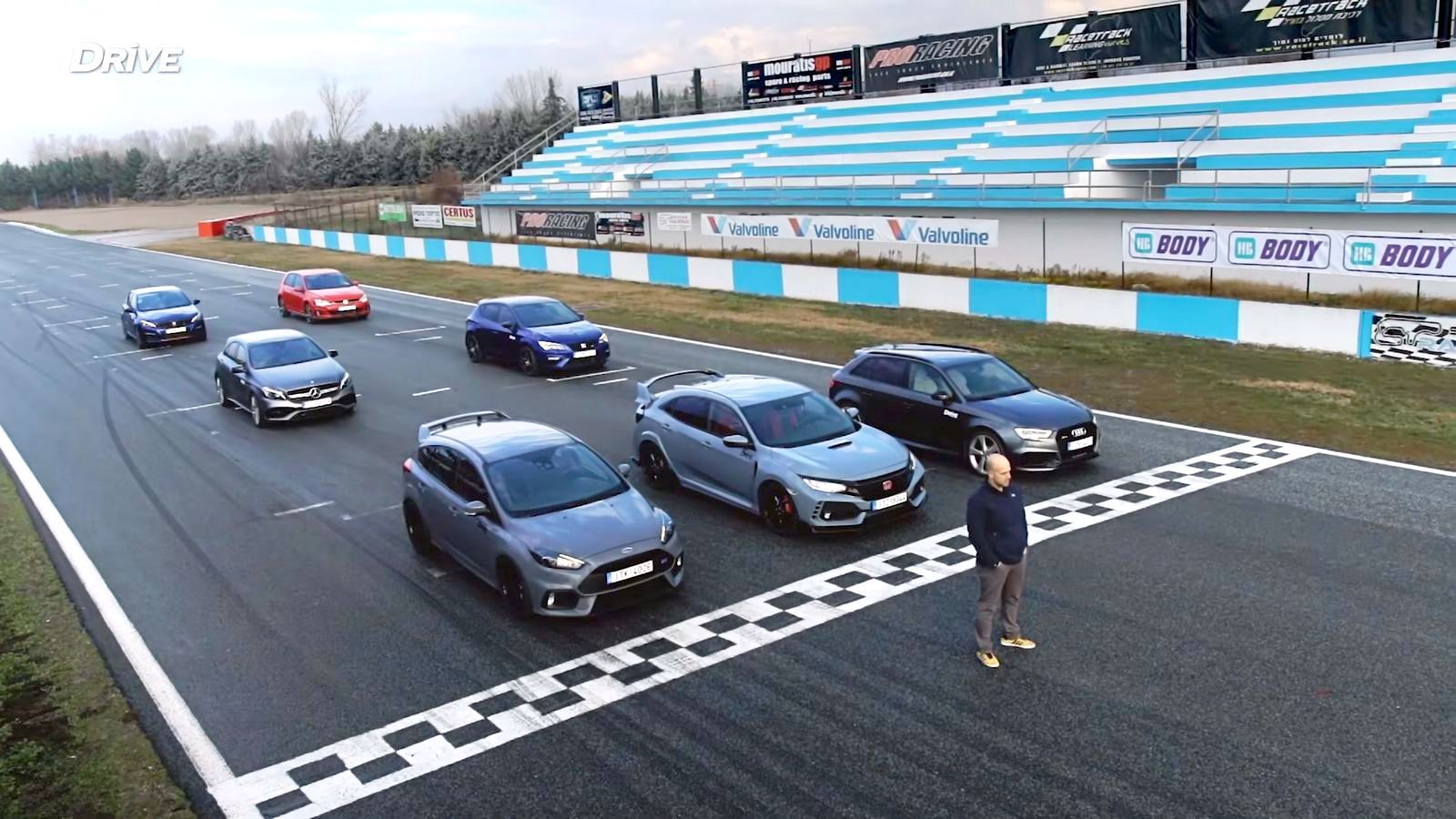 You don't buy a hot hatch if you don't care about what the car is able to do on a track. And the guys from Drive Magazine wanted to know which one is the best
Hot hatches are ever more powerful – some of them come close to supercar territory, with 0-60 mph times of less than 4 seconds! They are still practical enough to drive the children to school, yet they have so much power right now, some risk losing points for maneuvrability and become too uncomfortable to drive on normal roads.
[NativeAd]
Drive Magazine, from Greece, put the entire pack of today's hot hatches to the test: Honda Civic Type R, SEAT Leon Cupra, Volkswagen Golf GTI, Peugeot 308 GTi, Audi RS3 Sportback, Ford Focus RS, and Mercedes-AMG A45 4Matic. The Renault Megane RS didn't show up, as the new car is just getting started.
You can compare all their technical specs with our special tool here. So, which is best in real life? See in the video below – make sure you activate subtitles by pressing the CC button to read the English translation if you're not Greek.
SEE MORE: Is the Peugeot 308 GTI a strong competitor for the Golf GTI?