This may seem like a stupid question, but it isn't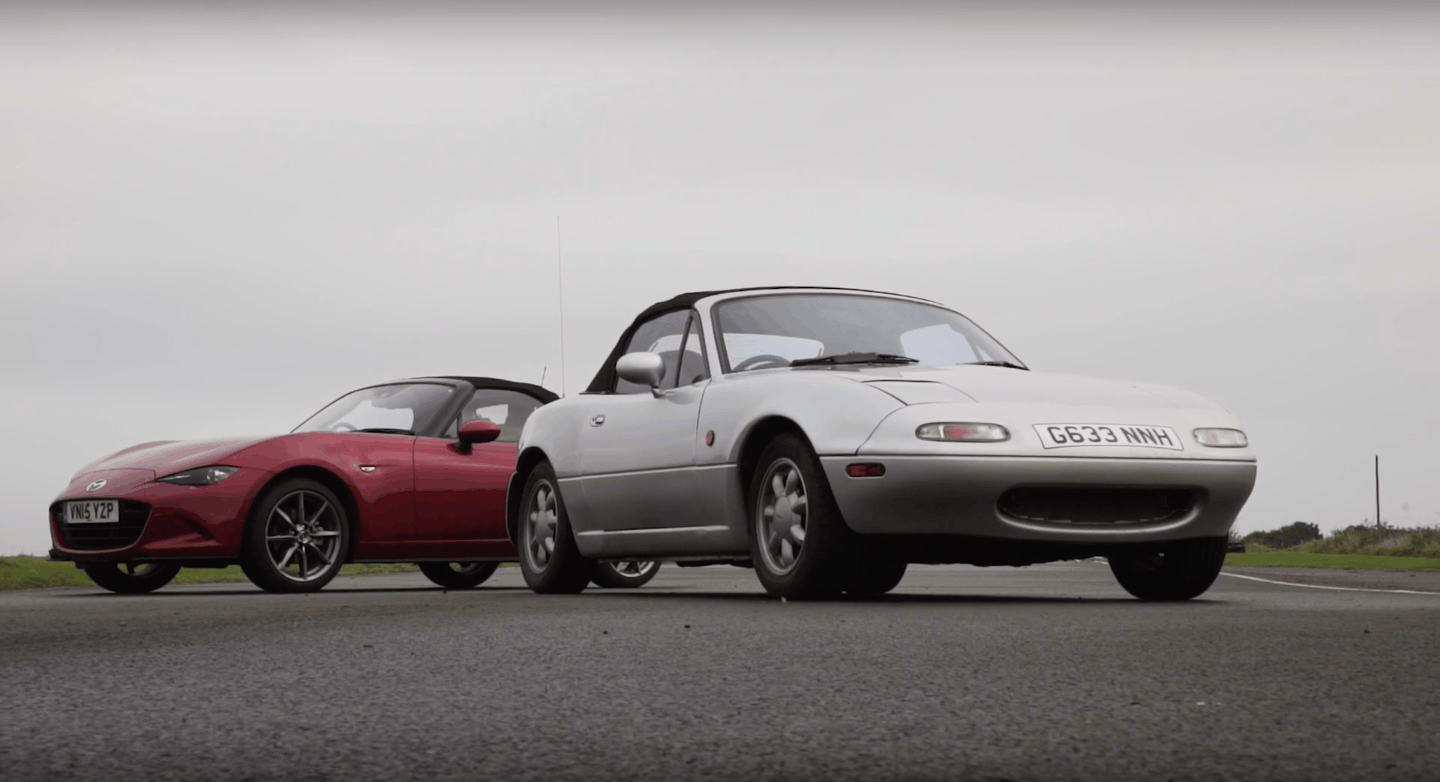 Mazda is very proud that the latest generation MX-5 follows in the footsteps of the original one.
It even weighs the same as the Mk1 model, which is remarkable in this day and age when most cars are heavy and bulky (and ugly, I might add).
But if the MX-5 Mk4 copies the first-generation model, why not buy the Mk1 instead? It's a lot cheaper, so getting one should be a no-brainer, right? That's the idea behind Carfection's latest video, which features a comparison between the first and the latest MX-5.
There are some interesting arguments in favor of both cars, but in the end it all comes down to what expectations one has from an MX-5. The video will answer most of your questions, so make sure you watch it if you see yourself getting an MX-5 in the future. Enjoy!