Technically, this is a drag race between two Audi products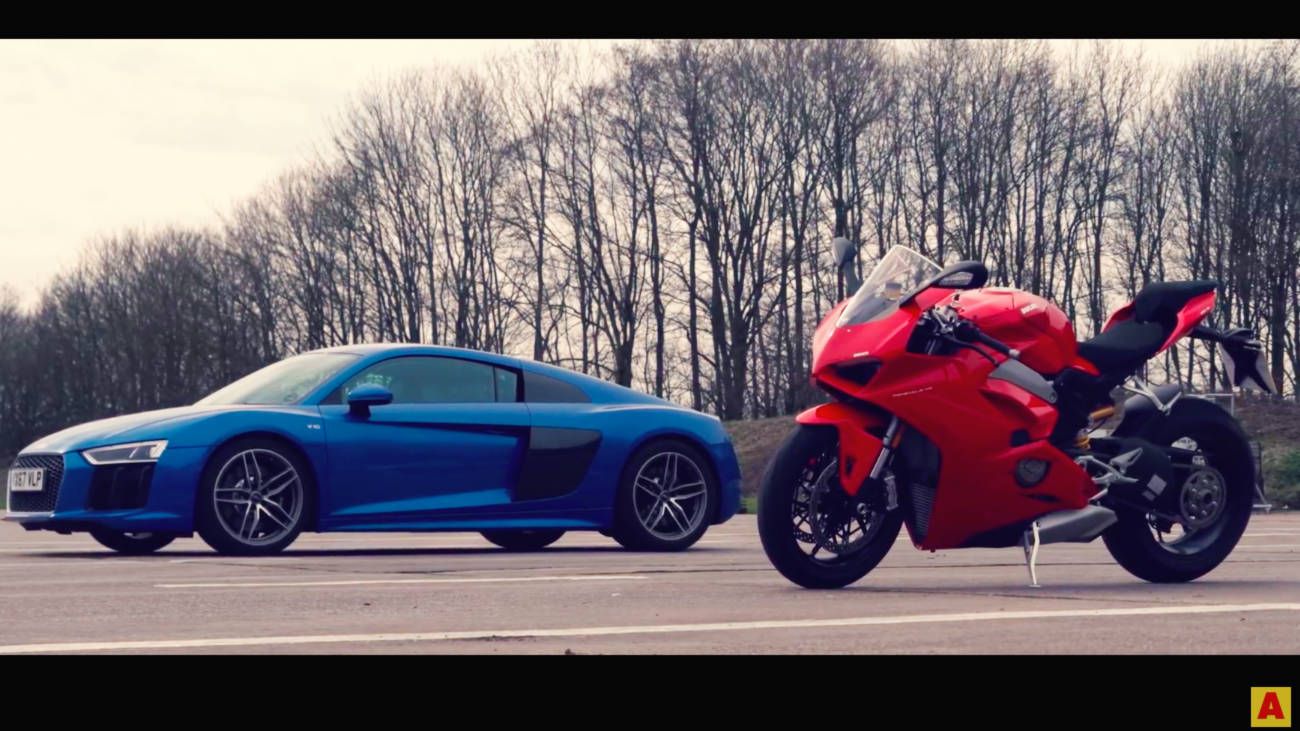 We've seen such kind of duels over and over again, but somehow we're suckers for such battles where two worlds collide.
As motorcycle fans can recall, back in 2012, Audi acquired Italian bike maker Ducati in what was said to be a $1.12 billion deal and last year, Ducati took the wraps off the Panigale V4, a new superbike that stole the hearts of our colleagues over at DriveMag Riders.
For some reason, Autocar thought the Panigale V4 would meet its match in the shape of the Audi R8. No, not the Plus version. But even the "run-of-the-mill" R8 still packs all-wheel drive, launch control and a 5.2-liter V10 making 532 hp.
In the opposite corner, the Panigale V4 packs a four-cylinder engine churning out 211 hp but – and this goes without saying – has the low weight advantage on its side, as it tips the scales at just 198 kg, a shy number compared to Audi's 1,640 kg. Oh, and it also comes with launch control and that should prove very, very interesting.
On that note, there's no reason why we should keep up the chatter, just head below and see which go-fast machine has the edge here.
READ MORE: Watch a Honda NSX drag race a Honda Fireblade motorcycle