Here's what "spaghetti hands" means in motorsport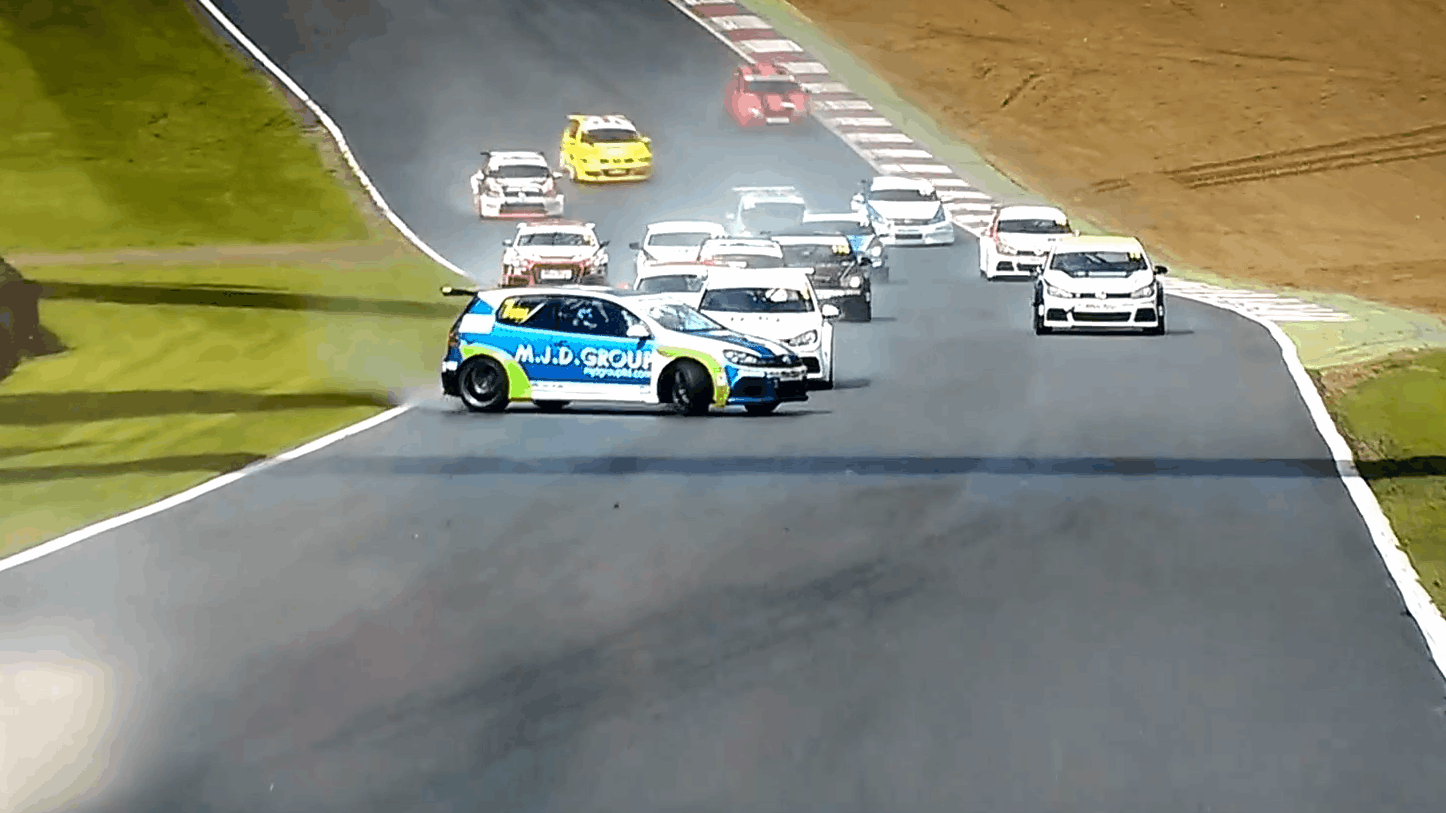 Driver Kenan Dole put his reaction times to a test, during the last weekend's VAG Trophy Championship race which took place on the Brands Hatch circuit.
Exiting the tricky Paddock Hill bend, his Volkswagen Golf lost grip on the rear axle, throwing the car in an increasingly dangerous fishtail effect.
After the first two swerves, we can see Dole's Golf pulling angles wide enough to make every Arabian drifting hoon feel envy. He passed the second corner's breaking point backward — which is a terrible approach in any situation.
However, Dole managed to stabilize the car's fishtailing soon enough to enter the Druids Bend (Brand Hatch's second corner) facing forward, although not as clean as he — and especially the Audi TT driver he clipped — would have intended.
While the wider swerves look utterly impressive on camera, the car's first step out while descending the soaked Paddock Hill was the hardest to contain, as Dole says in the interview below. The onboard footage — where you can see how much hand movement it took to keep the car in control — brought him the nickname "Spaghetti Hands."
Brand Hatch's Paddock Hill corner is quite a challenge, even for the most experienced drivers: not only it is a right hander with a significant drop, but it also slopes outwards, so you'll have to deal with adverse camber as well.
Closing this article in a somewhat educational manner, I invite you to watch this video explaining what oversteer and understeer are.
via Carscoops