It's a battle of regular and electrically-assisted brawn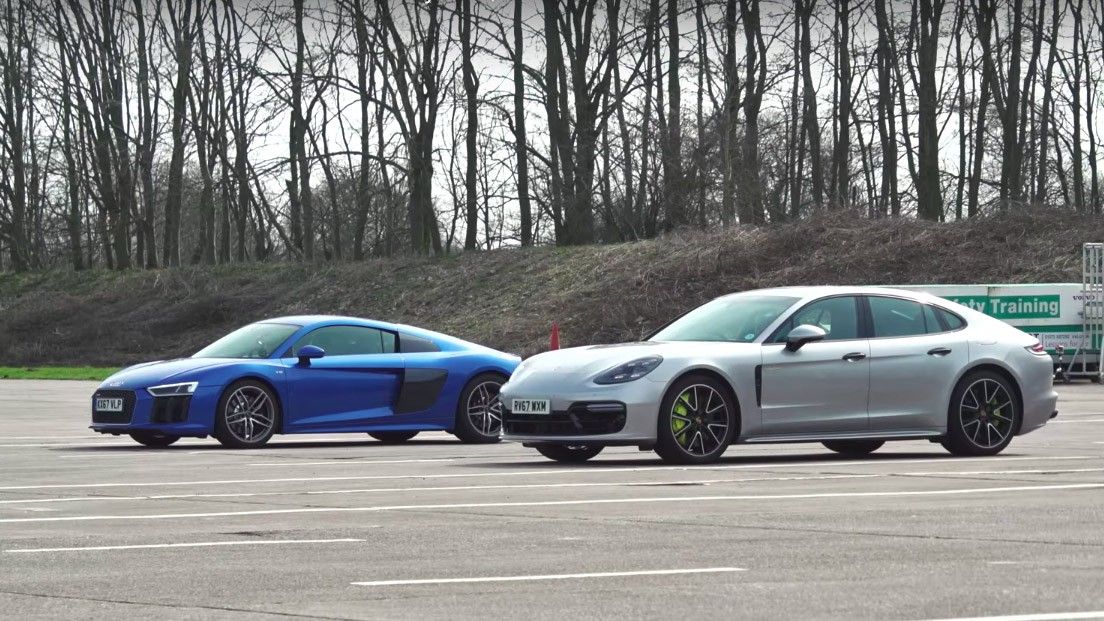 Downright blistering straight line performance is no longer reserved for low-slung, two-seater supercars these days. Now the type of vehicle you have is irrelevant as vehicles of pretty much all body styles have supercar performance.
The latest such example is the Porsche Panamera Turbo S E-Hybrid, which is a bit of a mouthful to say and remember, but there's nothing contrived about the way it goes. It scrambles off the line with immense acceleration, thanks to its 680 PS output that can propel it to 100 km/h in 3.4 seconds and all the way up to 310 km/h.
Autocar pitted the new turbocharged and electrically-assisted Panamera in a drag race against a real supercar, the Audi R8 which makes over 100 PS less than it but is a whopping 700 kg lighter. But is it enough for the lightweight two-seater to not get trounced?
CHECK OUT: Our own road test review of the latest Porsche Panamera